Bedroom rugs can be a transforming piece regardless of whether you're planning a modern traditional, transitional, or traditional room. Regarding mood and style, many primary factors need to be determined when you begin decorating your bedroom. Whatever your personal preferences are in function and design, Mat the Basics houses bedroom rugs with an elegant appearance.
We suggest you use the bedroom rugs as your starting point of room décor and then construct your bedroom layout to complement it or utilize the rug to add the final finish to your interior design.
Area rugs in the bedroom help create the décor. They are a great way to keep the feet cozy, shield your flooring, and are durable indoor multi-taskers. An elegant area rug in a bedroom from Mat the Basics could be the missing element that connects your furniture to create one cohesive design. It also allows you to divide the space into various zones, creating a visually appealing frame for your furniture.
However, choosing a bedroom rug to keep your aesthetic and design preferences can be challenging. Choosing the size of the rug, materials, and styles isn't necessarily easy. If you want an area rug in the bedroom to completely transform your home or improve its appearance, think about a range of aspects that affect the size of your room flooring, foot traffic, and room size.
How to choose the right material for area rugs in the bedroom?
Area rugs in the bedroom come in almost every shape, size, and color. Different bedroom rugs require different cleaning techniques depending on their constructed materials. Therefore, when you're shopping for an area rug in your bedroom, you need to consider the type of traffic your bedroom receives, the location where the rug will be placed, and the purpose it's intended to be utilized for (aesthetics, functional or both) and other aspects that can influence your decision.
Mat the Basics manufactures area rugs in bedrooms keeping in mind the balanced requirements a rug requires in terms of yarn spinning, color dyeing, and more. Checking upon the material for bedroom rugs will help the buyer maintain it in an interior.
The best bedroom rug material can be classified into two standard categories: Natural and Synthetic materials.
Natural Materials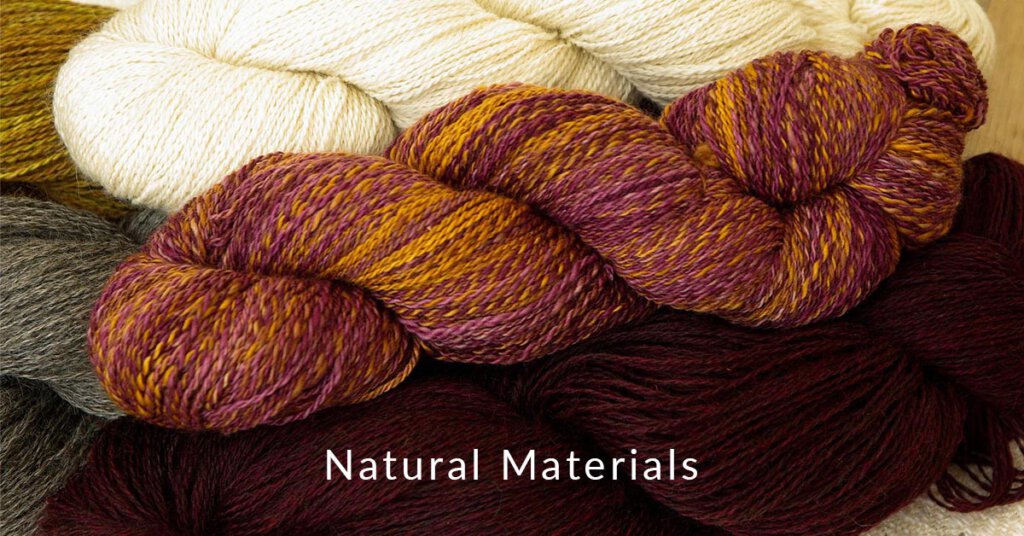 Bedroom rugs made with natural materials give an effortlessly chic look and a warm, natural feeling. Natural fiber rugs are an absolute must-have when you're looking for summer bedroom carpeting ideas.
Wool is undoubtedly the most desirable rug and is the best option for places with a lot of traffic, such as your living space. An excellent wool rug will last a long time if properly maintained. Because of the fiber's resistance to crushing won't appear like you've been using it for that long.
Area rugs in bedrooms made of wool create a cozy atmosphere during the winter and fall seasons. Be aware wool can absorb up to 30% of its mass in water. Therefore, if you reside in a moist area, you should regularly inspect your wool rug for suspicious odors and indications of mold or mildew.
Synthetic Materials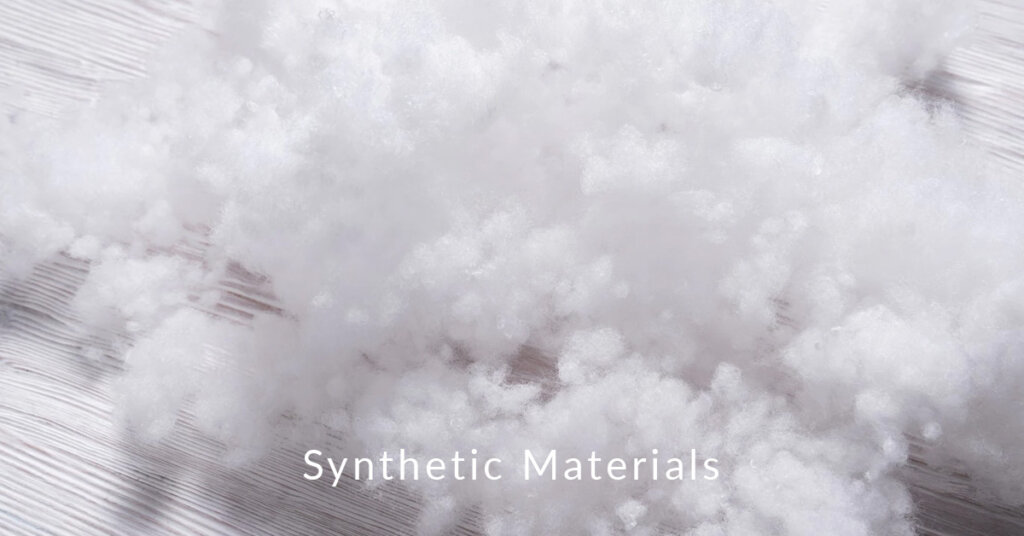 Area rugs in bedrooms that are comprised of synthetic materials resist fade and resist staining and are therefore a popular choice for those with small children and pets. Additionally, polypropylene is resistant to mold and moisture. This is a great benefit for those who want to add a stunning bedroom rug to a humid space.
There are many reasons why synthetic materials are the preferred choice of many people over natural fibers owing to the cost, strength, and durability.
How to place bedroom rugs?
1- At the foot of the bed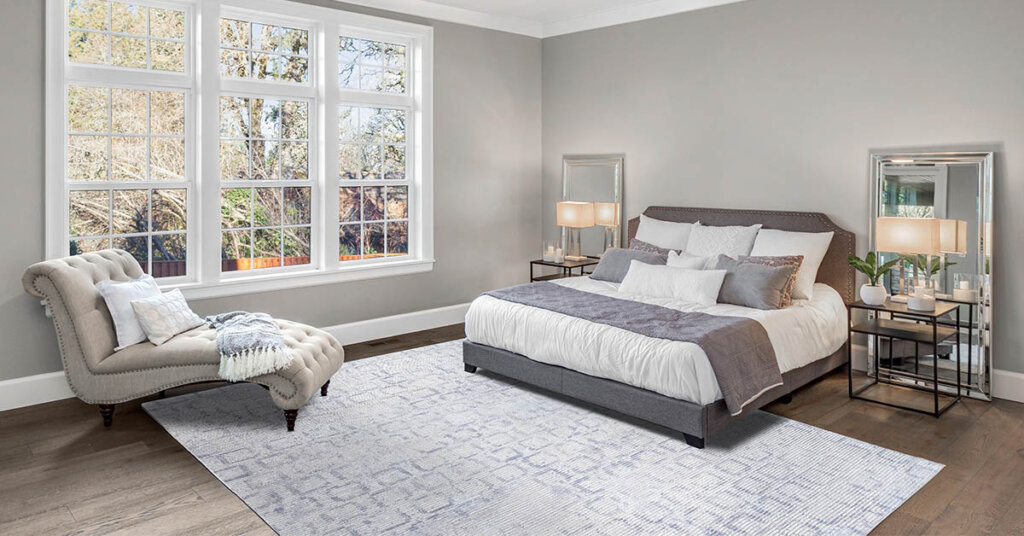 With Mat the Basics manufacturing different bedroom rugs, you can choose a medium-sized rug that starts at the bottom of your mattress and covers the remainder on the ground. This makes for a fantastic method to incorporate an area rug in the bedroom. Such a placement aids to help provide comfort to the underfoot immediately after you jump off the bed.
2- Layer or double it up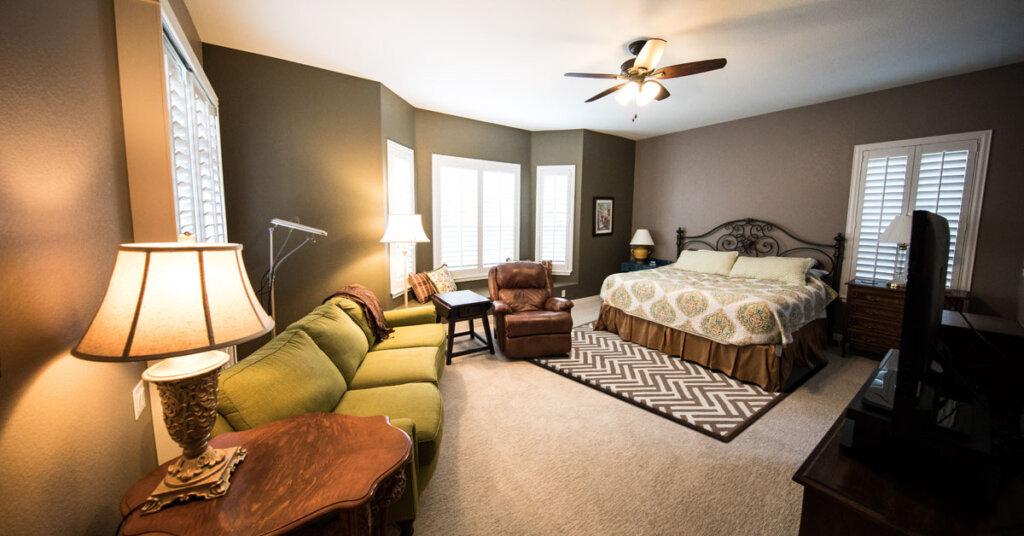 A common question that arises is how to layer rugs in bedrooms. Whereas living room rugs can be layered with different colors and patterns, for bedroom rugs, layering can be done with different textures. A wool rug with a shaggy rug or a wool-on-viscose bedroom rug will bring the warmth of wool, and the luster of viscose will add to the aestheticism in the décor.
3- Off the norm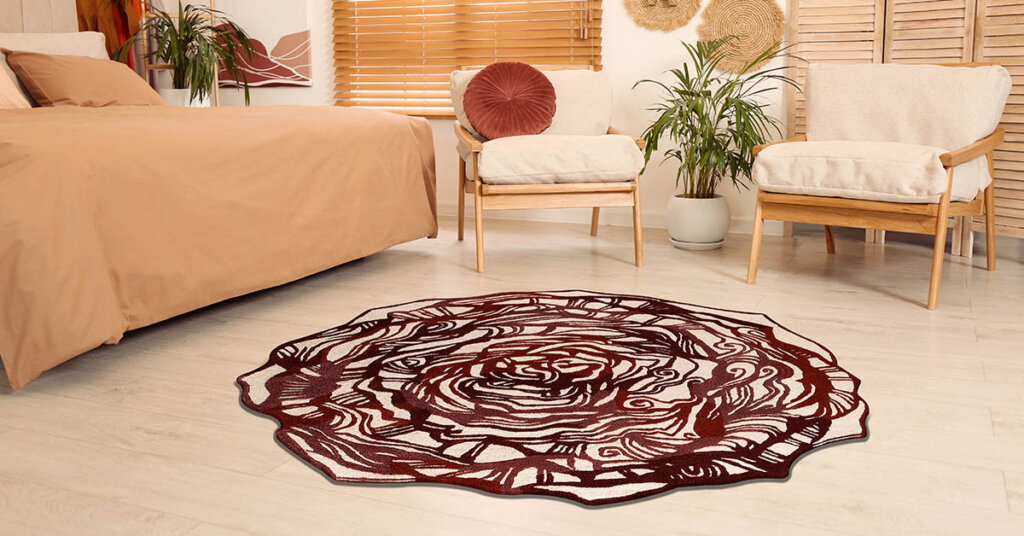 Bedroom rugs have numerous options owing to the room holding low traffic. One can choose a circular or asymmetrical bedroom rug other than the standard rectangular rugs. This helps add personality and quirk to the décor. You can accentuate a bland bedroom with a circular rug.
4- A side apart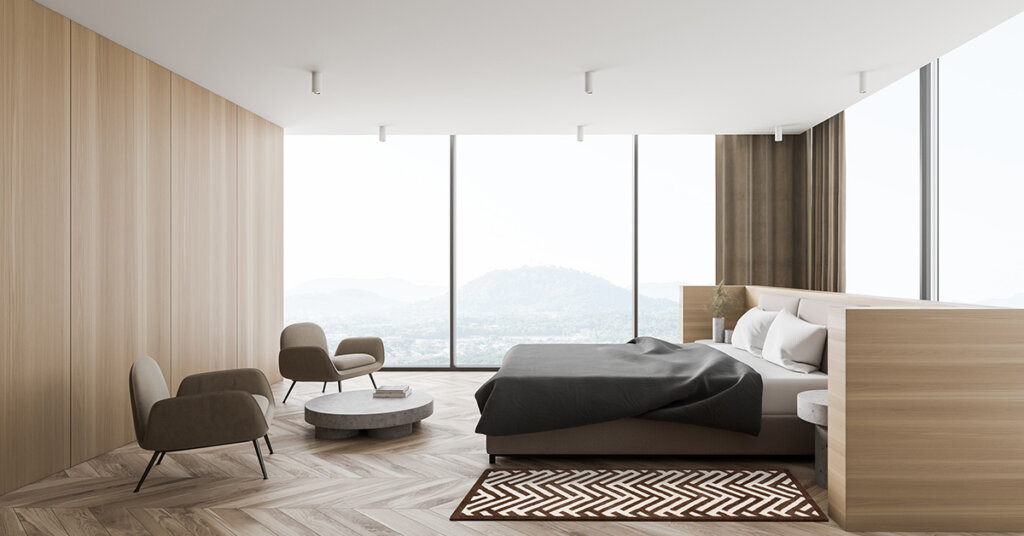 Bedroom rugs that are thick and cool-toned when placed near the edges of your bed will provide a sense of depth to your room, especially in a big room. Utilize a rectangular bedroom rug to fill up space that will create an entirely new focal point in the bedroom.
Bedroom rug Ideas
A beautiful bedroom rug can give you a palette or a sounding board for the rest of the room. You could pick out specific colors from the weave and take them onto the walls, into the soft furnishings, and even up onto the ceiling for a dramatic look.
Mat the Basics houses bedroom rugs that include eco-friendly manufacturing methods. That means the dyes for the yarn and the water used for the dying process, the yarn's remnants, cardboard cones, and pallets can all be reused and recycled. All of the production is powered by renewable energy sources.
1- Monochromatic rugs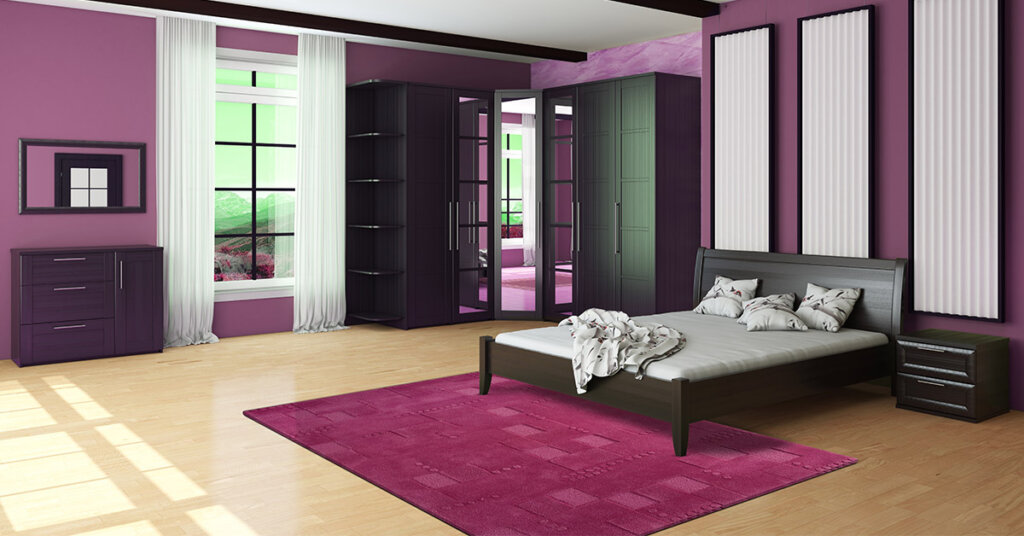 Simple monochromatic bedroom rugs best serve bedroom interiors that are minimalist and decorated in a pared-down design. However, don't let it be a mistake that monochrome need to be boring. An extra dimension and interest to spaces and are easy on hues.
As for the color of a bedroom rug, a monochromatic one with a striking shade is the most effective method to bring a splash of color to a contemporary or traditional space and create a style statement. Mat the Basics manufactures monochromatic rugs that are versatile as bedroom rugs and other room rugs.
2- Scandinavian rugs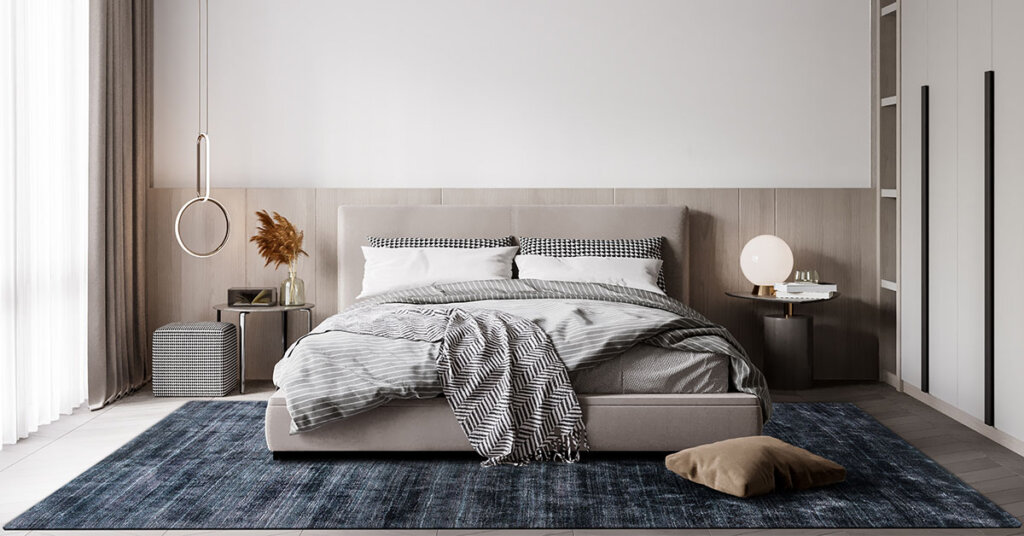 Scandinavian bedroom rug style is considered trendy and transitional as it keeps updating, thereby remaining unto its roots. Beautiful Scandi bedroom rugs instantly bring a fashionable flair to your home, giving every space the Nordic style. Scandinavian bedroom rugs are elegant and timeless. Scandinavian bedroom wool rugs can stand the test of time, both in terms of quality and style, as long as you ensure that your rug is made of top-quality materials.
3- Traditional rugs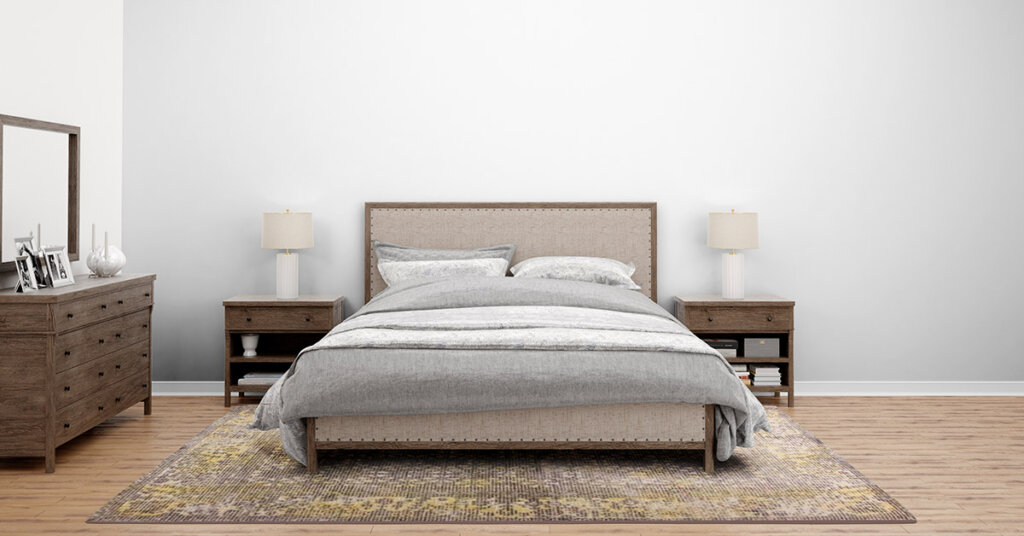 Our collection of traditional carpets and rugs includes a mix of color, patterns, weave, and other design aspects to ensure that they provide output worthy of celebration.
Traditional bedroom rugs do not need to be flashy or old-fashioned. They can be elegant and timeless. A mix of warm and vibrant neutrals with pops of vivid colors makes the perfect traditional bedroom rug. Rugs for traditional bedrooms in design and style are constructed using materials that reflect the timeless beauty of the rug. They are detailed and precise when paired with the appropriate accents in the space.
More to Know?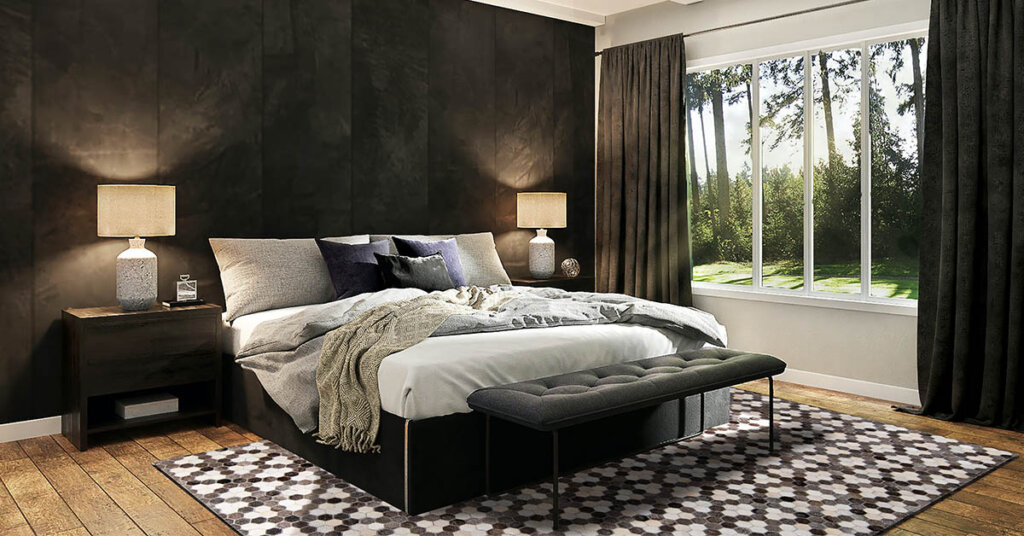 Mat the Basics manufactures high-quality rugs that are organically and responsibly sourced. Its bedroom rugs come in different styles, colors, and weaves, which are worthy investments built to last. For a more stunning collection of rugs, browse through and explore the magic your floors deserve. We also provide custom rug service, which enables you to find and curate the best rug with our expertise.