Tufted rugs are made partly by hand and partly using a hand-operated tool. Compared to knotted rugs, tufted rugs take less time as the latter method of weaving rugs makes use of the material to get punched through a canvas by an artisan. The canvas is stretched on a frame wherein the tufting of a carpet is to take place.
Mat the Basics combines the best craftsmanship with modern technology to create beautiful tufted rugs for an area to stand out.
Wool tufted rugs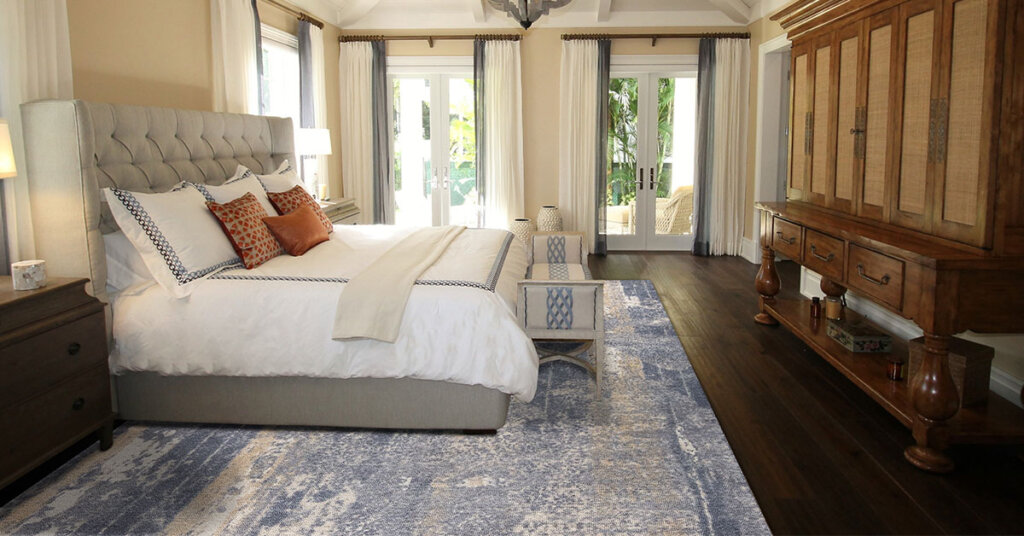 The type of tufted rug we choose is an essential aspect of our selection of rugs to decorate our bedrooms. Natural fiber wool rugs are soft and long-lasting. It is also stain and dirt-resistant. Wool tufted rugs are also considered luxurious as they give a rich and classy look to the bedrooms and other living places. For tufted rugs, wool can be combined with other materials for a smooth and sheen effect. Viscose is artificial silk fiber. Tufted rugs for bedrooms are often made with a combination of wool and viscose for luster.
The best choice of size, color, texture, and pattern for a wool-tufted rug will enhance the beauty and appeal of your bedroom.
Tufted rugs for bedroom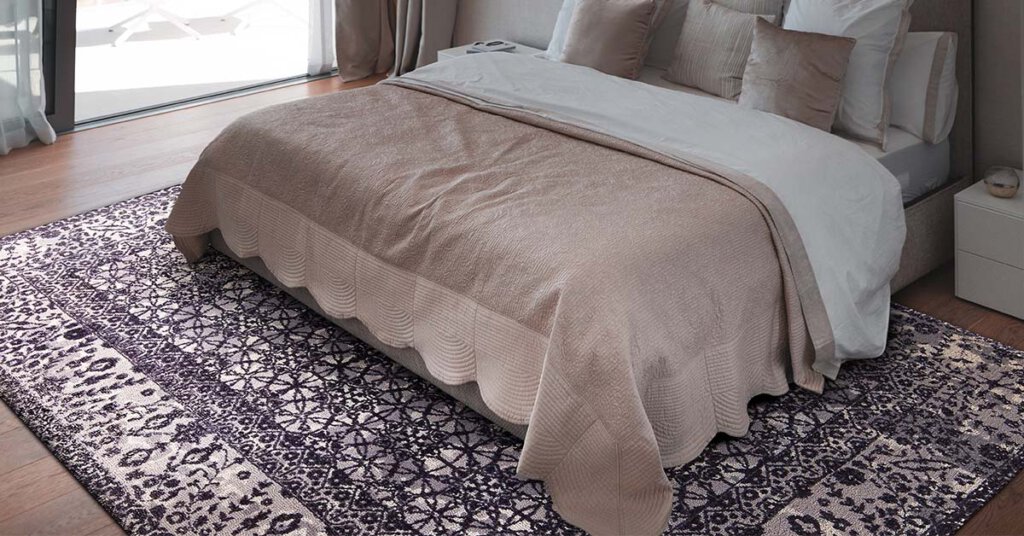 Tufted rugs for bedrooms can alter the appearance of the room. It can also fill in the space in the room. By utilizing tufted rugs, bedrooms appear luxurious and distinctive. Tufted rug for bedrooms creates an inviting atmosphere as they come in various colors, materials, and designs. A tufted carpet in the bedroom could be put on, considering the size of the bed, the size of the room, and the space availability. Placement of tufted rugs for bedrooms can be done beside the bed or all over the space. When selecting a tufted carpet for bedrooms, it is essential to consider the overall structure and style.
Stunning hand-tufted rugs ideas for bedroom
Tufted area rugs for bedrooms can provide warmth and comfort. Bedrooms with hardwood floors have the potential to feel cold; however, the right tufted rug can provide instant comfort underfoot and assist in cushioning sound.
In addition to being practical tufted rugs for bedrooms are an excellent method of injecting personality into the interior. Because bedrooms are private, they should be real and aesthetic and provide functionalities. Including a tufted rug in the bedroom is an excellent method since they come in an endless array of colors, materials, sizes, and patterns.
10 Stunning tufted rug ideas for bedrooms
Here are ten stunning tufted rug ideas for the bedroom that will inspire you to create your dream sanctuary, regardless of whether it is your first time decorating or whether you want some fuss-free but impactful ways to update your space.
1. Vega Brown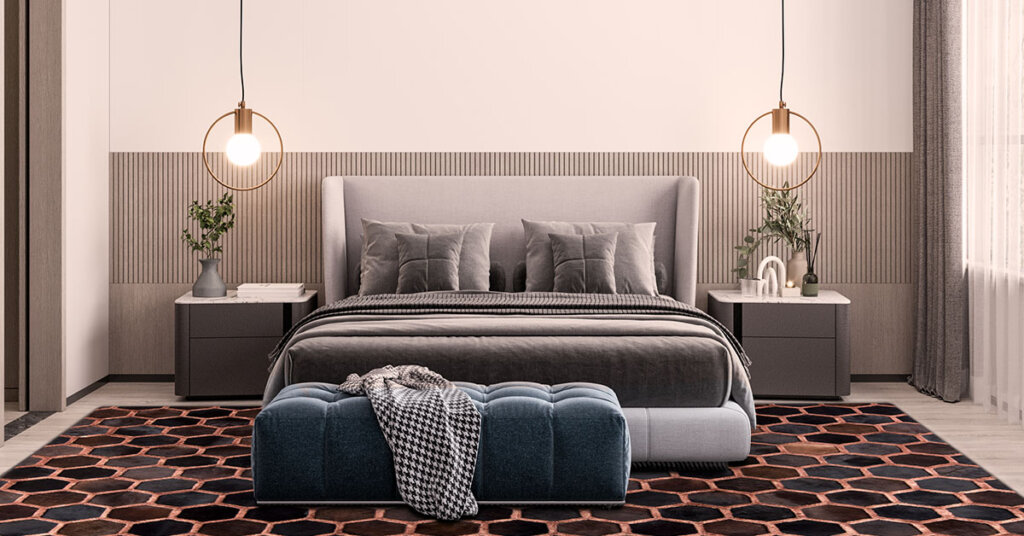 The best way to divide the areas in a bedroom is to place a rug. The Vega Brown is a hair-on leather rug; adding viscose to the leather brings a shimmer in a tone of color suitable for an avant-garde décor.
2. Sina Red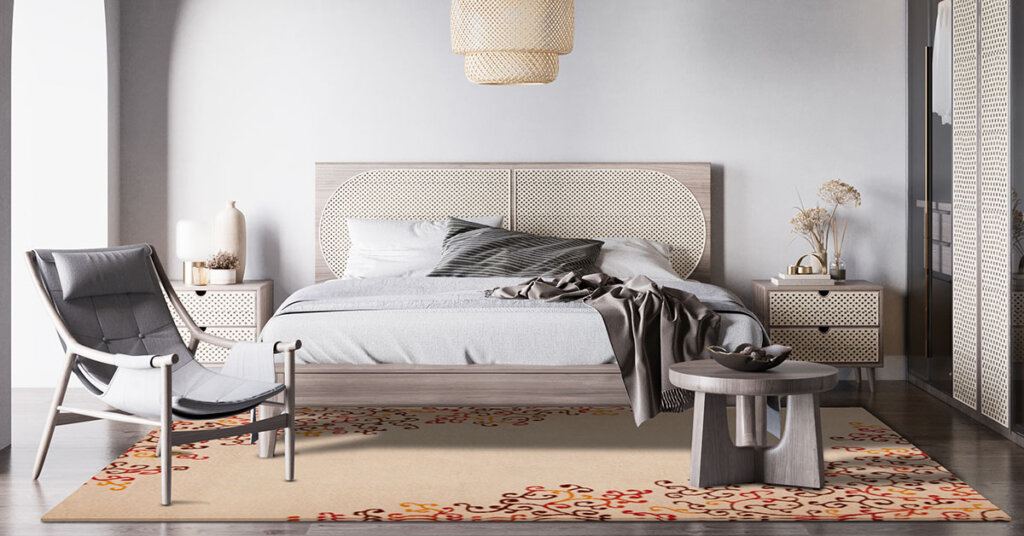 Tufted rooms for bedrooms with the European blended wool are a piece of comfort and style. The Sina red rug has floral borders and has a texture that is comfortable for a master bedroom or a teenage room.
3. Adhara Blue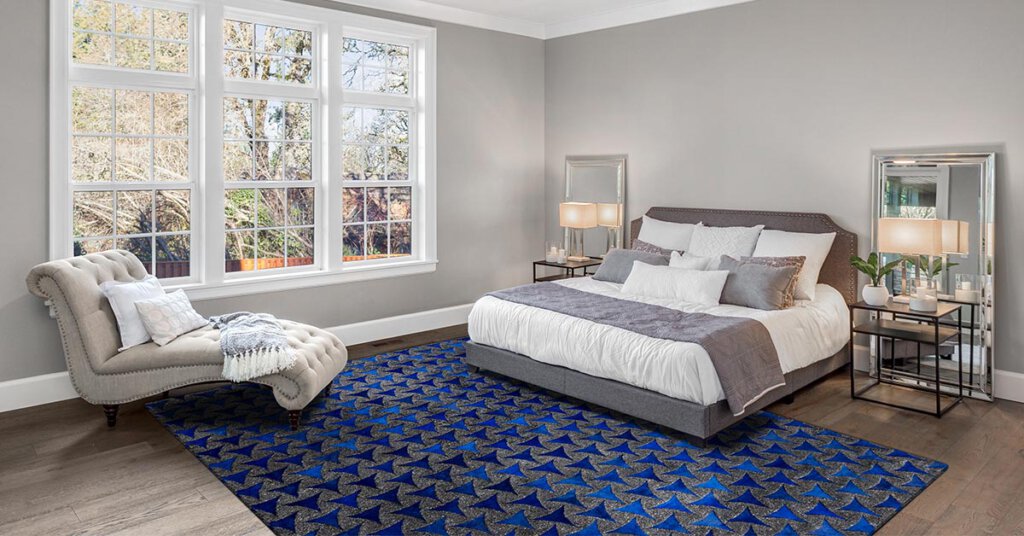 The Adhara blue is one of the other blue rugs from our collection of blue area rugs. This tufted rug for bedrooms is an ideal floor covering as it has the comfort of genuine leather and the luster of viscose.
4. Hibiscus Turquoise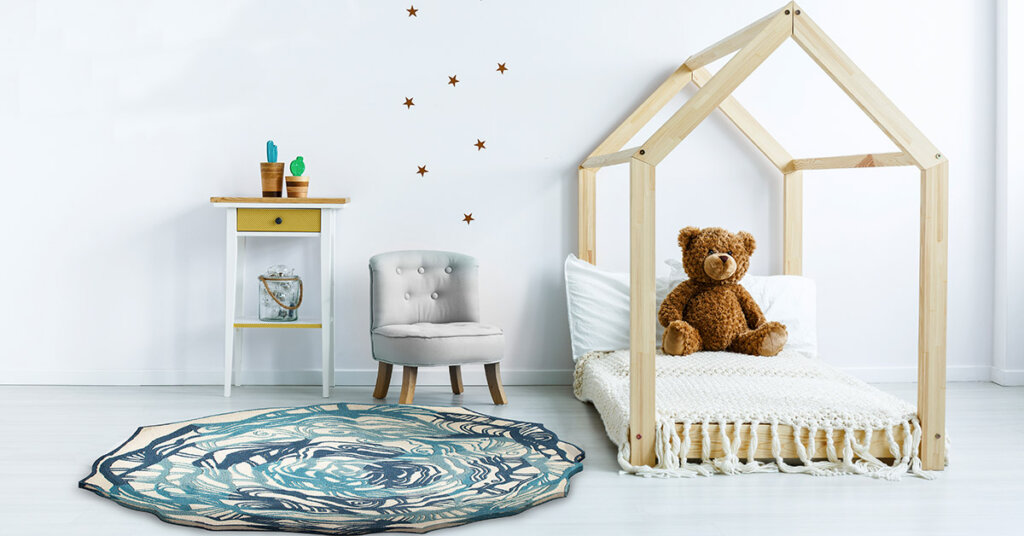 The Hibiscus is a round tufted rug for bedrooms. A circular rug is visually appealing and can help remove a tiny space's small size. A round rug like the Hibiscus Turquoise could occur at the center of a narrow bed or in the middle of narrow rooms.
Our area rugs are manufactured considering the material and the weave; the Hibiscus Turquoise tufted rug for bedrooms is no exception. Its patterns are made strategically for all types of bedrooms.
5. Poppy Orange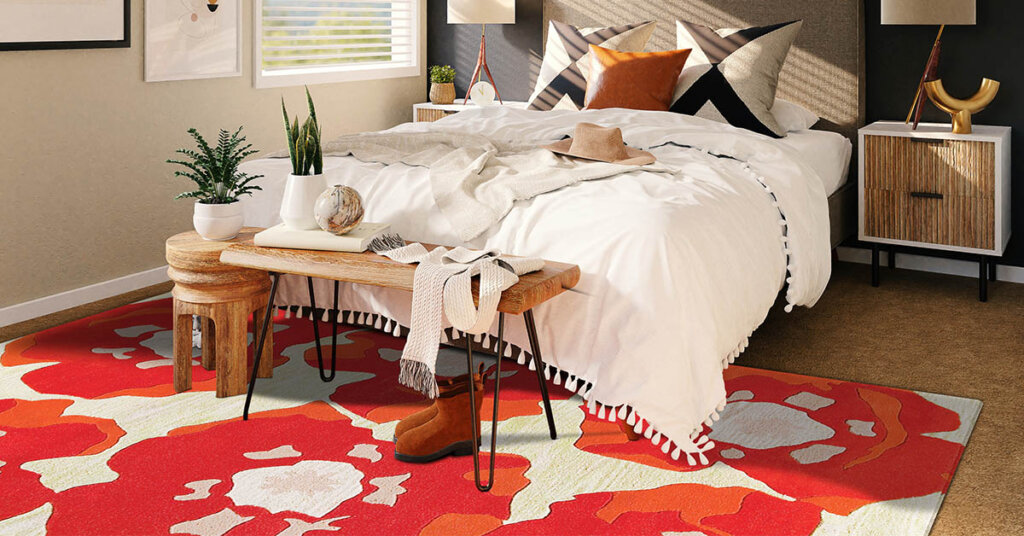 We manufacture rugs in all colors- from simple, neutral to bold. The Poppy Orange is a tufted rug for bedrooms in the hue of orange color. A bold carpet such as this in a bedroom can be swapped under the bed with only two of its legs on it. A specific color can also be adjusted in the room when this tufted rug for bedrooms is used in front of the bed with some seating arrangements.
6. Palo Beige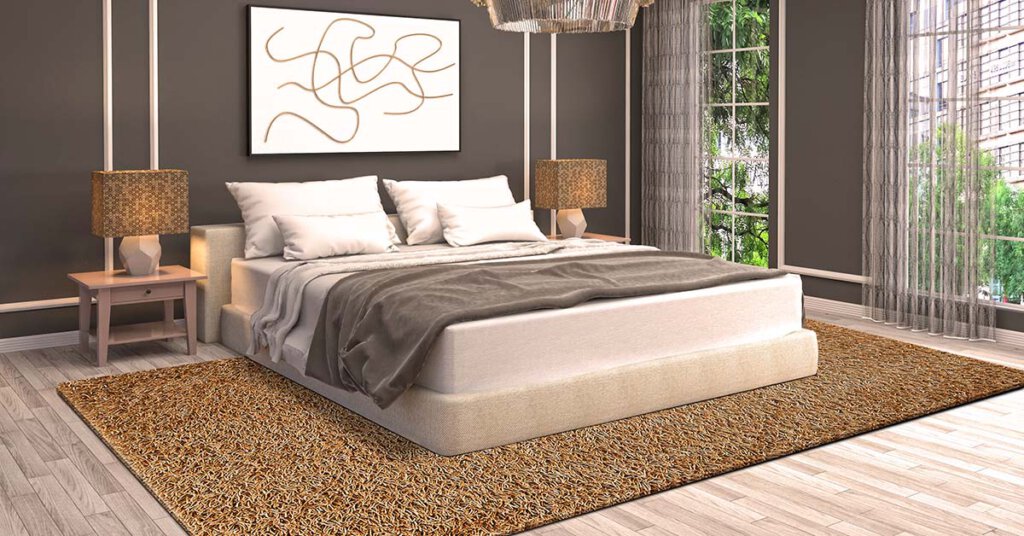 Our manufacturing of rugs also includes the shag rugs in the most appropriate weave, color, and material. Since bedrooms typically hold less traffic hence a tufted rug for bedrooms can be easily placed. The luxurious look of a shag tufted rug for bedrooms will enhance the look. This Palo Beige shag rug provides a luxe look to the general area of a bedroom.
7. Optima Coral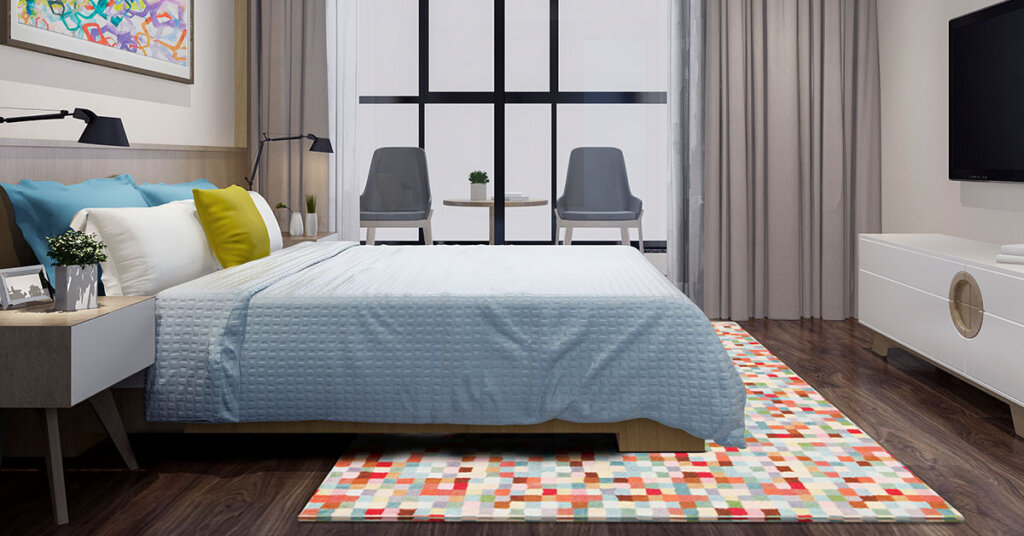 Tufted indoor rugs can appeal, especially multi-colored area rugs. A multi-colored rug is a perfect choice if you love colors around you in your bedroom. No matter what the color of your furnishing is or what your curtains and other decors look like, with the Optima coral area rug, all the hues will properly blend in, creating an even tone in the bedroom.
8. Miami Fuchsia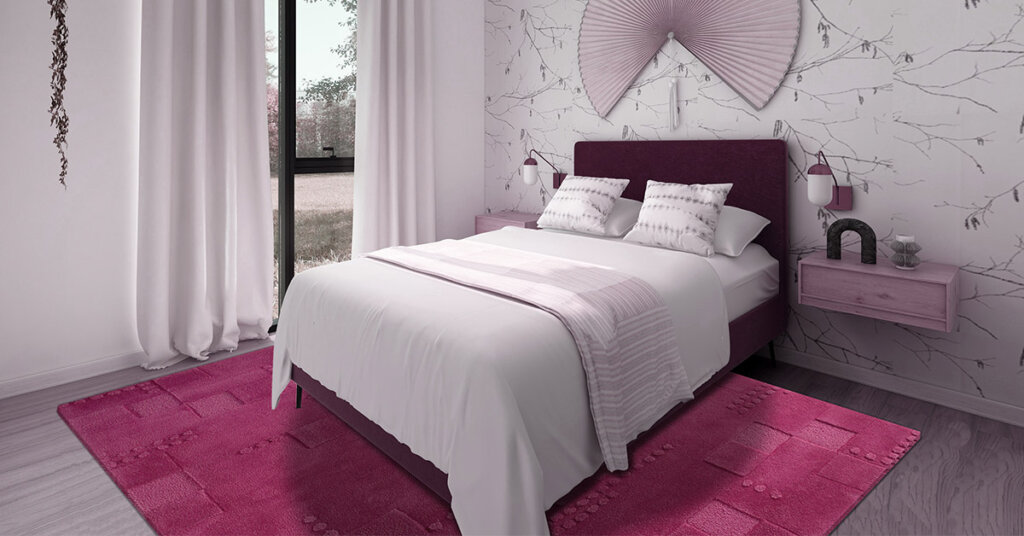 Our constant effort is to manufacture rugs with the right weave, color, and yarn and make area rugs to keep up with the trend. The Miami Fuchsia tufted rugs for bedrooms have geo-patterns in a high-low pile for a contemporary vibe.
9. Messina Multi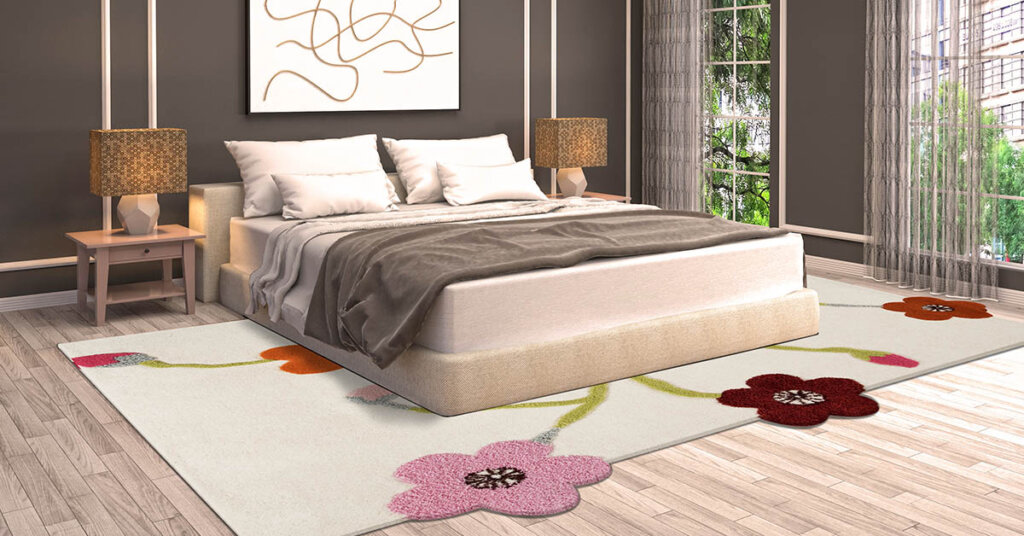 We manufacture floral carpets as we understand that they have recognized as a timeless fashion. A cheerful floral tufted rug for bedrooms is an ideal option to give a natural look to both traditional and modern spaces. The Messina Multi tufted rug for bedrooms is a floral rug with the specialty of adding the spirit of a breath of nature.
10. Lake Placid Multi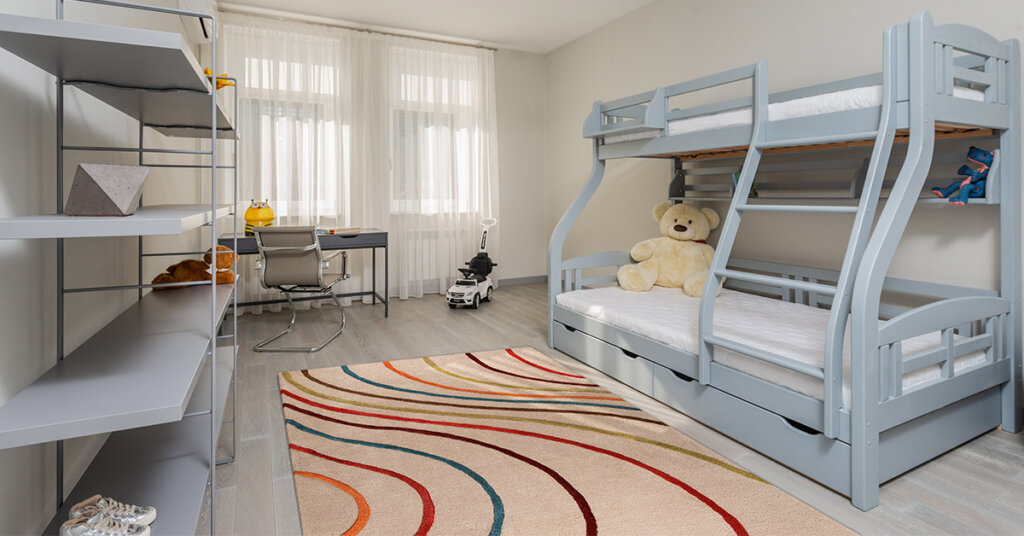 The Lake Placid Multi is a tufted rug for bedrooms with lines in multi-hues spread across in a wave design. There is no better option for a statement piece in a bedroom than this tufted rug for bedrooms.