Rugs vs Carpet – Which one to choose?: When decorating your home, you have to make a lot of choices. Should you go for a modern or minimalist look or a more traditional one? Should you choose neutral colors or bright colors? Should you place a couch on the right side of the room or the left side?
But, of all the choices you make, perhaps the biggest one comes down to the floor. Namely: Should you choose rug vs Carpet?
Though Rugs and Carpets seem to be the same thing, there is a huge difference between both of them. Rugs and Carpets can be referred to as a piece of thick cloth woven using specific materials like cotton, wool, jute, bamboo, silk, and sometimes synthetic fibers. Both of them are used to decorate your space, be it your office or home.
Carpets vs Area Rugs are a section of floor covering which does not extend to the entire floor. Area Rugs are not attached to the floor. On the other hand, the Carpet covers the entire space attached to the floor using glue and different chemicals.
You can create your Rugs in a limitless way depending on the shape, size, color, and material used. While Carpets are used across the large area of your flooring – wall to wall, Rugs only cover a specific area of your room. Both the products have their advantages and disadvantages, and it depends on your specific need which product to choose.
What are Area Rugs?
Area Rugs are a conventional way to cover your flooring, adding an element to your room. Owing to its availability in different colors and patterns, Area Rugs adds an artistic approach to your room. They can easily blend with your existing home decor, and you can change the look of your room anytime by simply replacing the existing rug with another one.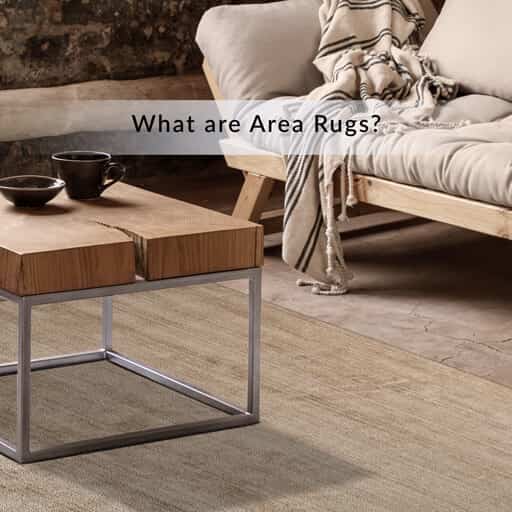 Pros:
Area Rugs have been used for centuries as a piece of art that adds elegance to your space. Area Rugs instantly brighten up your room from dull and pale. Let's see some other benefits of Rugs:
Easy to wash and maintain. You can rely on your vacuum for its cleaning. Spillage can be easily cleaned with cleaning agents.
Helps to define a specific area of your room. The dining room has a different feel as compared to your living room.
Easy to switch the color scheme of your room. From a Rug matching with your interior to Rug with a contrasting color in an instant.
Increases the warmth of your room. It helps warm up the room in cold weather.
Easy to swap for a new look anytime. From Contemporary to bold look, all it takes is to swap your Rug.
Area Rugs allows you to have a combined feel of hard flooring integrated with the cozy feel of soft rugs. At Matthebasics, we offer you custom made Rugs with a special layer to protect your flooring.
Cons:
While Rugs have many advantages when it comes to adding to the beauty of your room, you must also consider some negative impacts:
Rugs cannot create a unified look at the flooring. You will find different colors in different areas.
People can slip on the edges of Rugs.
You will have to look for several options that can match your current interior.
You do not have constant flooring to walk upon.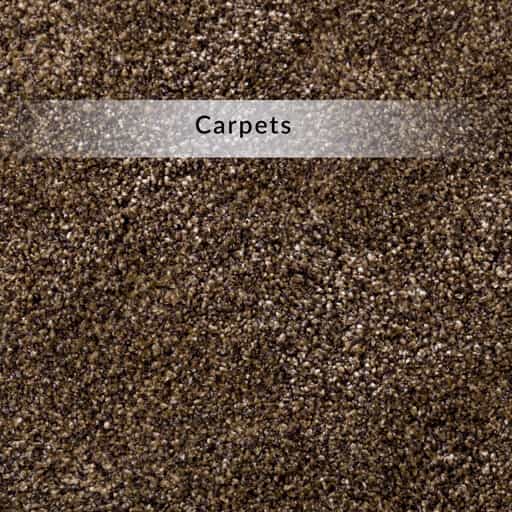 Carpets:
Carpets have been the most popular choice of floor covering in the major part of the world for decades. With an introduction of new flooring options every coming year, always carpet as the most common floor covering was always questioned. Despite all new introductions to flooring, carpet remains vastly popular to date.
Pros:
Carpets are a preferred way to keep your home cozy and warm. Carpeting has its benefits such as:
Carpets are slip-resistant. They are glued to the flooring with padding beneath for softness.
Carpets create a unified flooring with the same color scheme throughout the home.
Unified flooring of neutral color allows the usage of multiple colors in the interiors.
Wall Carpeting keeps the entire floor covered. You do not have different surfaces to walk upon.
Cons:
Though Carpets provide cozy and warm flooring, it has its own set of disadvantages too.
Glues and Chemicals are used for the installation of carpets. These chemicals get released into the air post-installation, and it takes several months for the off-gassing.
The glue used to stick the carpet damages the flooring beneath. You cannot get rid of your carpet easily.
Cleaning of Carpet is costly and difficult.
Wall carpeting is non-movable. If you decide to move to a new place, you will have to install a new carpet again. You cannot carry your old carpet with you.
Carpets can easily accommodate the dust and dust mites in their padding. Can contribute to the allergy.
Carpets get worn out in the area with more traffic. This worn-out area creates different shades of carpeting. To get away with these worn-out areas, you will have to install the new carpeting in a specific area or for your entire home.
We know it's hard to choose between area Rugs and wall-to-wall carpet. But we at Mat the Basics are always happy to help you. We can help you make Rugs for the Living Room, Rugs for the Bedroom, and Rugs for the Kitchen. If you consider getting a custom-made Rug for your space, contact us for more information regarding the options we have. At Mat the Basics, we constantly strive to provide you Rugs of the best quality at the best price.
Check out our latest collection of Rugs at Matthebasics and select from our best collection of Rugs, handcrafted by our expert craftsmen.