A most common reason to purchase an area rug is to style a room. However, distinctively, rugs bring all the elements of a room together. Coming to luxury rugs, are outrageous, magnificent, and beautiful. They are just not comfortable on the hard floors, but they also help add to the floor's ornamentation and aesthetics.
Luxury rugs are an exquisite piece of décor. You mustn't ignore the importance of cleaning any rugs, especially luxe rugs, as they too contribute to a healthy environment.
Cleaning your luxe rugs will help you save money from the expensive professional services that otherwise will cost you heavily if it is highly damaged.
Purchasing any luxury rug requires more than just buying and placing it on the floor. For luxury rugs to duly fulfill their timeless term, they must be cleaned and maintained correctly. The way it is maintained and cared for determines how long the carpet will last. For these rugs to remain new and luxurious, you should follow a specific cleaning routine. That is the ideal way to improve their life span, ensure they keep adding to the aesthetic, and hold on to the carpet warranty.
How often should you opt for cleaning a luxury rug?
The importance of cleaning frequency cannot be overstated. Too few cleanings will lead to the assemblage of dirt, and too many cleanings will lead to wearing out of the fabrics. Luxe rugs tend to store grim and soil. As a result, you need to maintain a middle range of cleaning and clean them before it is too late to be cared for.
A median hand-knotted rug made with inexpensive materials needs average cleaning and vacuuming; you can do it once in two weeks. However, in case the carpet lives in a dark, enclosed room without much foot traffic, you can opt-out of cleaning it for months since it keeps moths at bay.
What should you know?
After you purchase a luxury rug, you will need to decide on its care and maintenance to ensure it stays in its best possible condition while also checking that its quality and value are preserved.
So here is what you should be concerned about.
Placement of rug: It is necessary to determine a place for your carpet in a way that highlights it and also preserves its quality. Rugs made of natural fibers are known to be durable and have a long lifespan. In contrast, they can resist wear and tear to a certain extent; they cannot withstand soaking up debris. Direct exposure to sunlight can lead to fading of the colors, thereby affecting the condition of the rugs.
Methodical preservation: When you place the rug in an unconventional space, it is likely to get covered in spills, debris, and filth; you can prevent the dirt from getting onto the rug, by placing it in a proper place. Correctly preserving rugs can be done by vacuuming, rotating the rugs, and keeping a rug cleanser nearby.
Cleaning Expensive rugs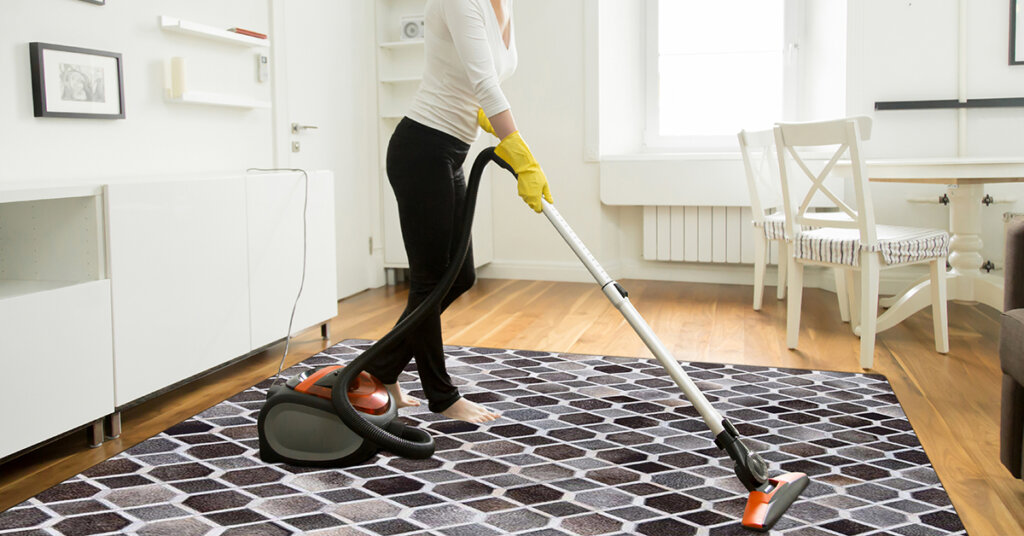 It is better not to wait for a luxe rug to be heavily damaged and then call for non-manual servicing, and the cost would be unnecessarily immoderate. Hence, herein we have listed down how you can clean your luxury rugs and maintain their longevity.
1. Vacuuming: As mentioned earlier, if you have placed your rug in a dark place where the foot traffic is not a must, you can opt for vacuuming it once after two weeks. This will remove the dirt and unnecessary soot. You can place the rug and start cleaning two to three times. Keep in mind that you should vacuum how the rug fibers are directed. Opposite vacuuming of threads in a carpet will lead to its damage.
2. Sweeping: It is not recommended to heavily beat off a luxury rug as this increases the chances of being easily damaged. Instead, opt for gently sweeping the floors using a broom. The very purpose of sweeping is that it will keep away the dirt, and also, this process can be done regularly.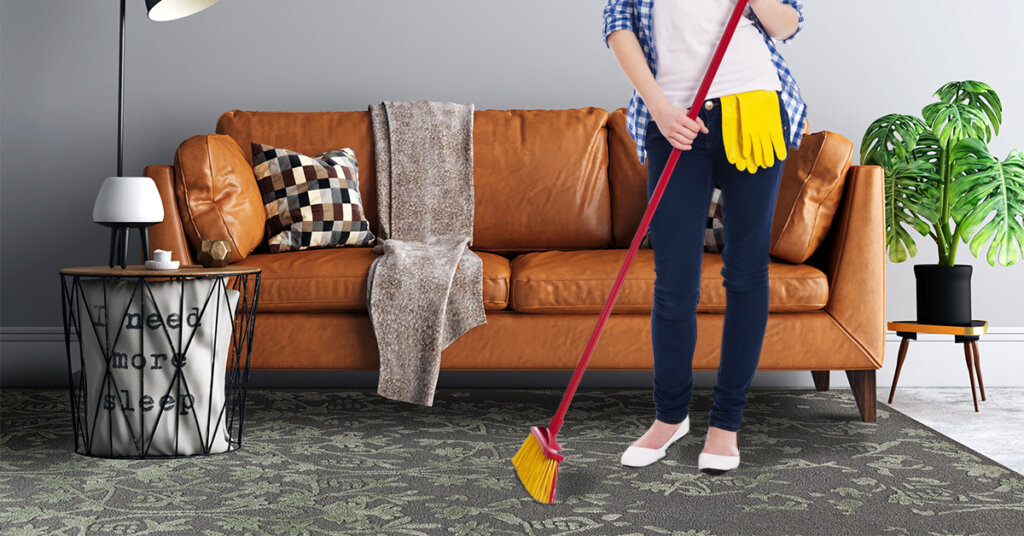 3. Odds removal: You can clean an expensive rug firstly by removing the odd odors it gives out at times. Pick up talcum powder and sprinkle it all over the carpet to remove the pungent smell. Let it settle over the night, making it easy to be cleaned the next day.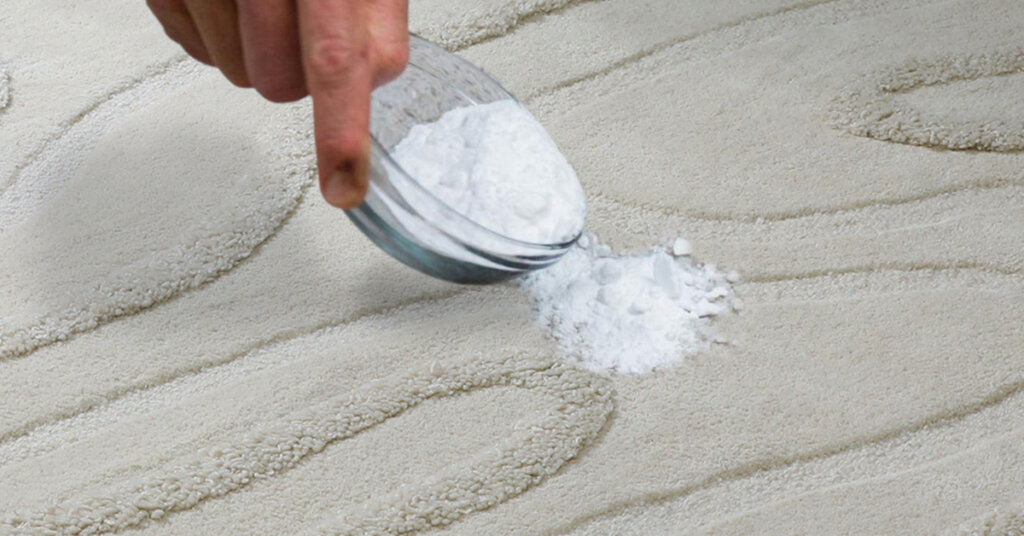 4. Professional cleaning: luxury rugs will achieve better results when cleaned non-manual because professionals are trained to ensure the rugs are restored to their original pristine condition. Non-manual carpet cleaning involves dry, deep, and steam methods.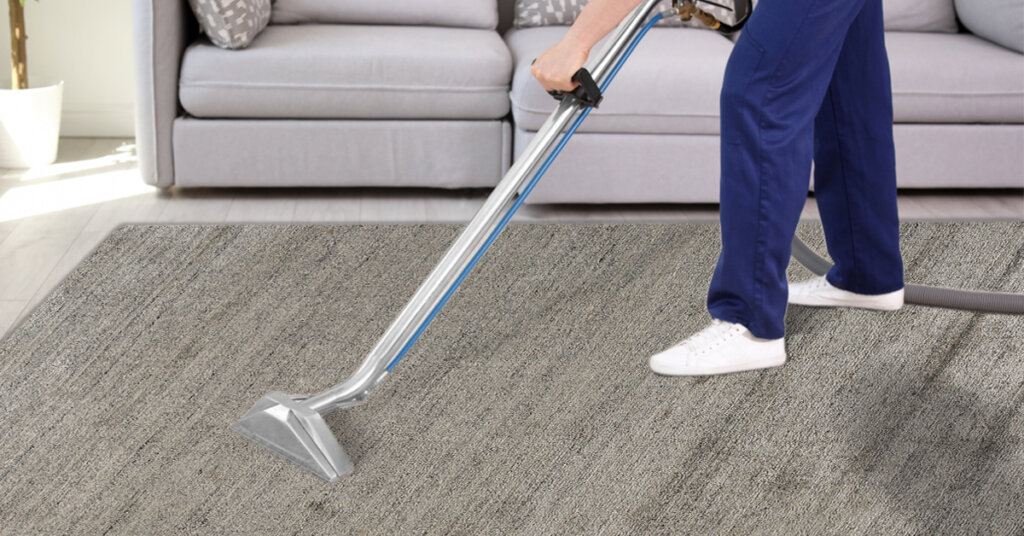 5. Stain cleaning: Accident spills of solid and liquid, if not immediately taken care of, can cause spoiling of the fibers of the rug, and this results in easy damage to the rug. An effortless solution is to take care of the spills by using soap and water or calling for a professional clean.