One's lounging to keep coastal vibes intact while surrounded by walls may direct one to purchase coastal rugs featuring attributes as soothing as sea coast feels. While still behind closed doors, you may experience the chilling vibes of a beach holiday. Lay coastal area rugs to make the floor ocean and the ceiling sky while you define how you may decide on other elements that could form a coastal theme with our coastal rug.
It is essentially the texture, color, and mood of the interior that one may customize in accordance with a theme that matches a coastal setting. Certainly, blue and sand white certify a coastal design. However, the addition of offbeat ideas and subtraction of a few usual ones may highlight the theme while adding a touch of creativity.
In-fashion interior tip to complement a coastal rug setting
The right mix of trends and treasure makes an appealing interior. Hence, we've come up with a suggestive piece of advice to complement a coastal setting that may form an excellent interior for the home interior, mostly the living room décor.
Read on to find out well thought and selected coastal rugs types and options to occupy the bare floor of your coastal living room with an aura of coastal area rugs design.
Avoid sensory overload design
Too much cooking spoils the food. So does over the top decorative, intense colors, stuffed furniture, and other elements in excess. Hypothetically speaking, this may reflect excessive cooking of the home decoration in question. Especially when coastal is the desired theme, minimal should be the call. You will never prefer to stress your eyes with a sensory overload interior. This is opposed to the otherwise pleasing, and balanced visual and comfort at a seaside vacation. Hence, prefer to choose coastal area rugs along with other decorative elements that do not feel too much.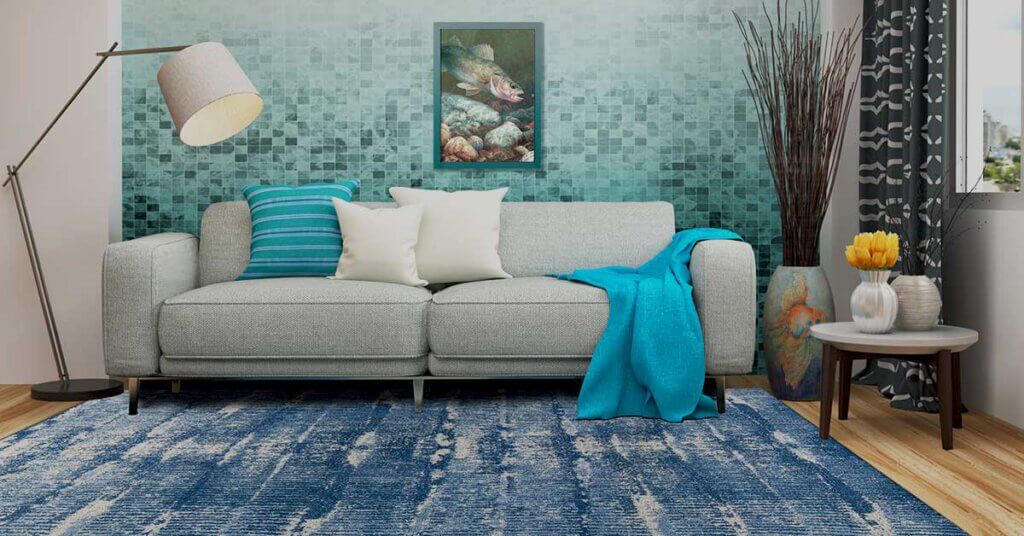 Add elements that suggest an ocean theme
Undeniably, you have to be choosy when selecting elements to feature in a living room which is supposed to reflect a coastal theme. You may consider adding decorative with carvings like fish, octopus, starfish, and other flora and fauna that are common in the coastal areas. Even paintings make a great addition. Blue-toned Poufs & pillows too may aid your endeavor.
Also, consider to choose an area rug designed on an ocean them.
Match for colors
Matching color could be the most hectic task. While a customized look always depends on personalized choices and vision for matching colors that do not conflict but add up for good. However, there are some tried and tested color combinations that never disappoint. As far as coastal rugs are concerned, tints of White and shades of grey have for long been complementing blue.
Also, to let these combinations of Coastal rug reflect glimpses of their flair in a coastal setting, one must plan open spaces, large windows, and other openings that the infrastructural design may facilitate.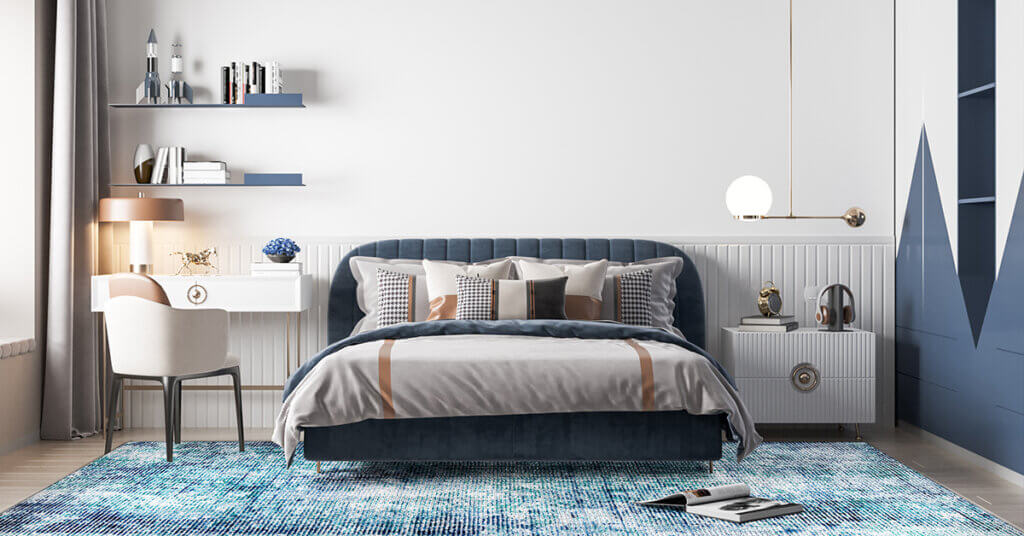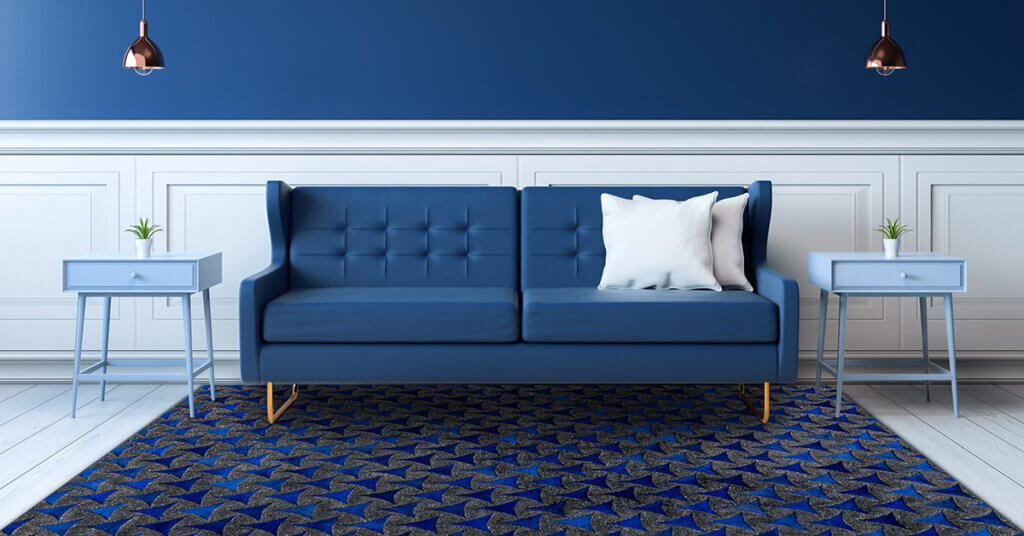 Go all blue
In case of Coastal rug it is not always necessary to match for colors. In fact, if you prefer newness and that an out of box ideas appeal to your instinct, you must decide to encounter a monochrome touch along with a coastal appearance. This theme is a descendent of monochrome apparel looks that glorified the fashion industry in the recent past and is now ready to flourish luxury interiors.
A monochrome interior is potentially the way ahead, ready to take over modern interior looks.
Paint floor like an ocean with aqua
What more could be more realistic a coastal theme if you can replicate an ocean surface. A living room floor laid by a Palo Aqua Area Rug will introduce the desired theme in genuine color and appropriate texture. Besides, the shag pile is likely to add the essential comfort while delineating the coastal theme of the living area in question.
Additionally, the color features a minimal appearance to save the interior from reflecting a sensory overload appearance.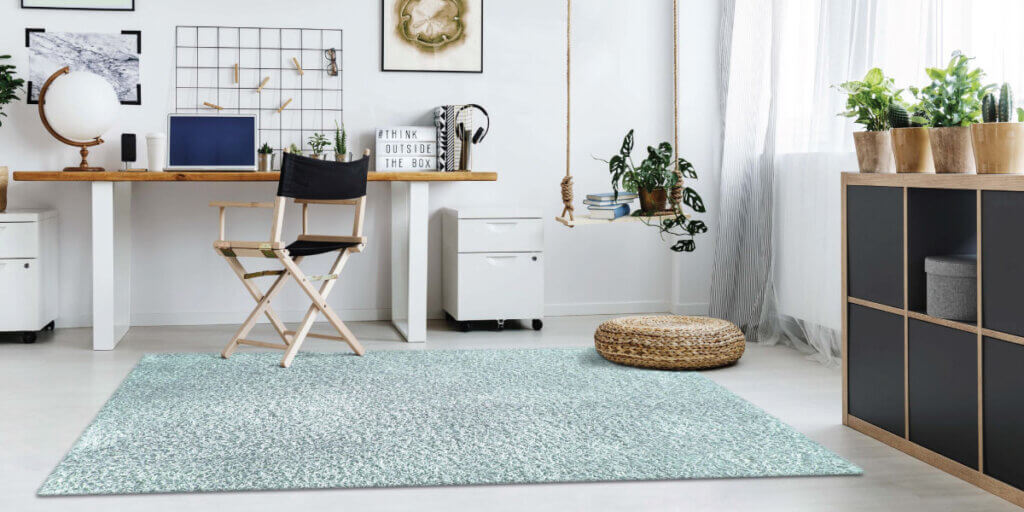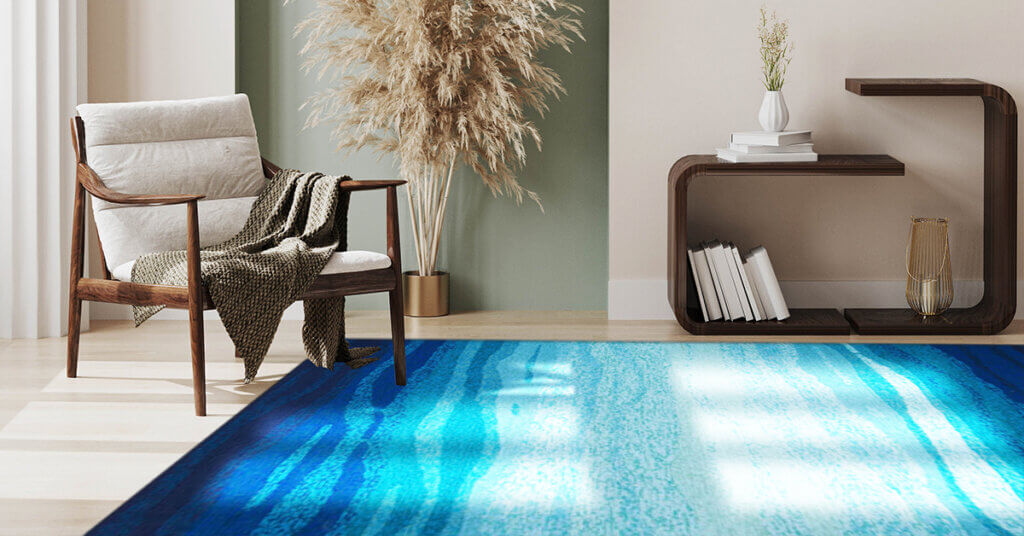 Rugs with coastal element motifs
Aren't creatures with gills fascinating. Well, you can clone the settings in the sea. Options of motifs on coastal area rugs are readily available to depict the life that water exhibits. Besides, coastal rugs may come featuring motifs indicating other prominent events in the seashore. Eight-legged weird-shaped octopus, gleaming bright starfish, a bunch of aspirational fishes makes perfect motifs for a coastal design.
A coastal theme in the living room could bring a chunk of positivity, optimism, and glimpses of nature. Rather, it is one of the best possible ways to accommodate a glimpse of nature in a built architecture. A good interior is one that knows how to innovate with modern themes, brings traces of delightful concepts while keeping with basic dos and don'ts.