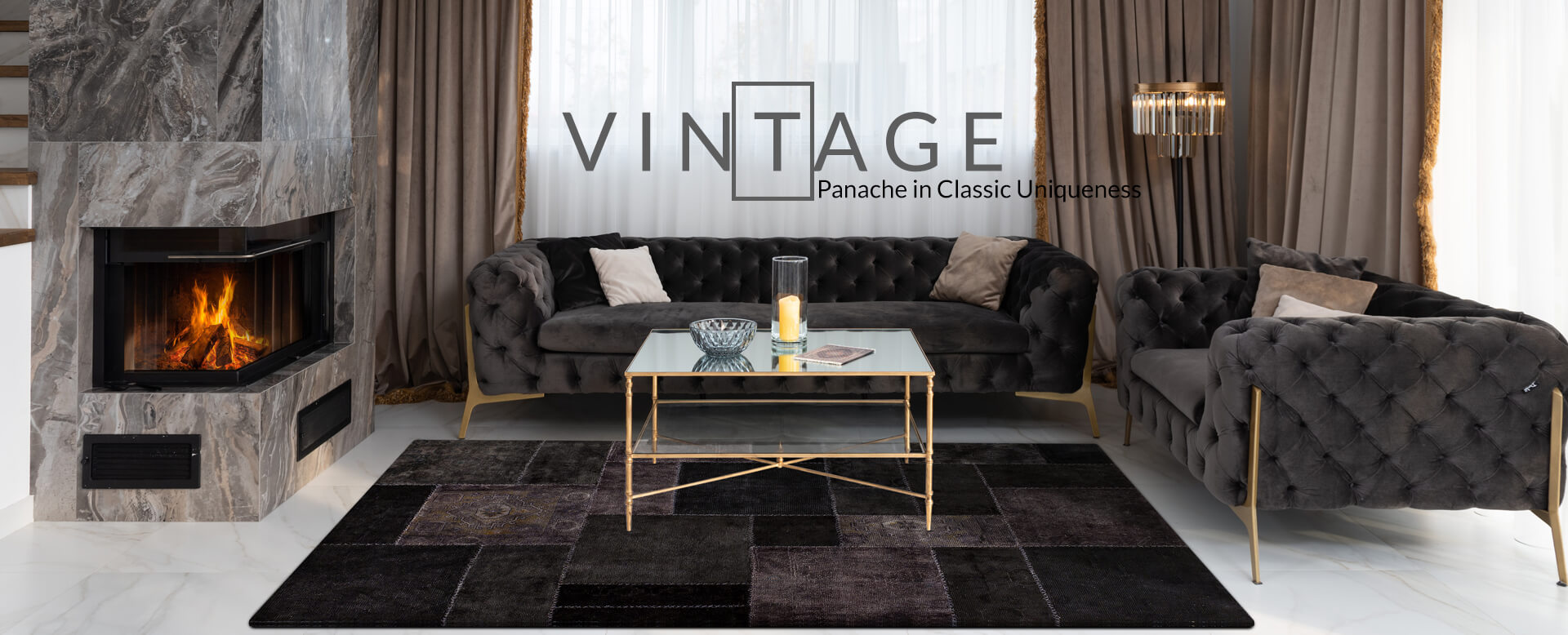 MAT Vintage is a specialized noir styled concept, wherein vintage era rugs are created or re-created using different techiques, like hand-stitching, re-dyeing, over-dyeing, patchwork, and shaping. The rugs are, at all points, given the contemporary treatment, so as to imbibe the current lifestyles and décor trends. The value of the rug is heightened with the fact that each handcrafted rug remains a unique piece of art, with no two rugs similar.

Since the rugs are made using patchwork, handcrafting, re-dyed and over-dyed yarns, each resultant rug is unique and different from all others. Handcrafting these rugs improves the quality, and adds a unique charm to the room it adorns. Our artisans work with endless patience to hand-stitch recycled/overdyed/re-dyed yarn.
Jalwa: The Vintage
burnout effect in Jalwa can lift up the décor, making it appear like a piece of art.
The Puzzle Rug is
made using contrasting colors and a refined natural texture, while it is the small-scale joining of squares that recalls classic tile for a sumptuous twist on flooring traditions.
Renaissance Rug is
a stunning addition to any styled space. Multiple hues of the same dye allow varying degrees of color resulting in a striking design motif.
Sarangi Rug is an
enrapturing addition to any styled space. A brilliant design motif shows through the dyed wool in a most interesting manner. Made in Leather Patchworking style.

The Sartaj Rug has
brilliantly hued squares resembling vintage leather patch working give a graphic glamor to the varied-width strips of wool in this upscale rug. This area rug pairs a faux hide look with those of Symmetrical accents.