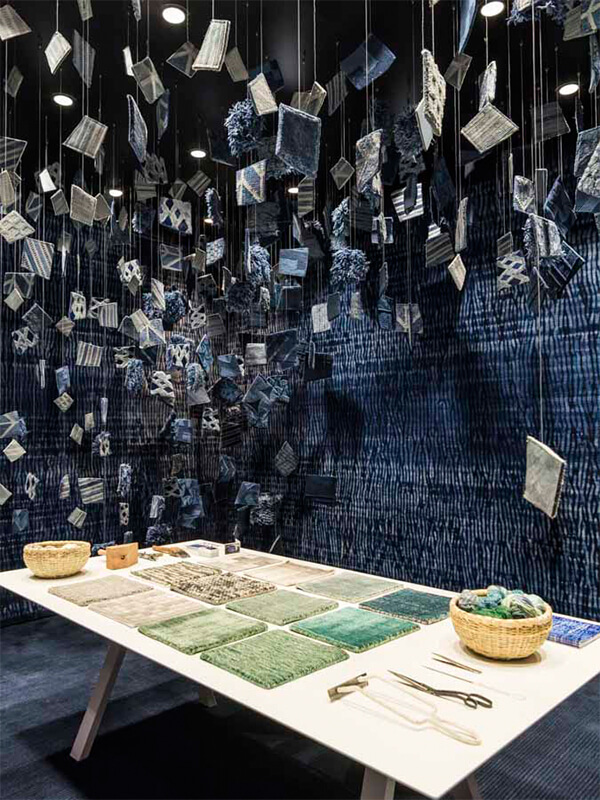 The Ansari's – A Heritage of Craftsmanship & Design Innovation
M A Trading Company (MAT) is an 81 years old business that operates worldwide and is synonymous with innovative design, modern ambiance, the latest trends and lifestyle products. In 1942, a few years before India gained independence from Britain, Mohammed Ayub Ansari,the family patriarch and a man of vision and commitment, entered the business of manufacturing and exporting handmade carpets. Being born into a weaving family and worked as a weaver himself, Mohammed had a strong faith for ethical business practice and treating people with respect and dignity whether it is a customer or worker in the factory. In 1966, his son, Naimullah Ansari, founded the M A Trading Company, named after his father. Naimullah Ansari took the initiative of finding new markets, and was also the main figure behind the design team. He introduced Scandinavian style hand woven woolen druggets/durries, and made the MAT a well known name in the marketplace.
The Ansari's – A Heritage of Craftsmanship & Design Innovation
The family's commitment to conducting business with the utmost integrity combined with their knowledge and love of hand woven rugs has enabled the Ansari's to become one of the most trusted rug manufacturers in India. MAT is now run by professionals under the leadership of the third generation, Shakeel Ansari as CEO and Rashid Ansari as COO. Now MAT specializes in designing, manufacturing and selling a wide variety of innovative designer rugs. Recent years saw MAT grow into a well known supplier of various brands and labels in Europe, Asia, the Middle East and the USA. The mother company, M A Trading Company, now operates weaving mills in Bhadohi, India, employing over 3,000 rug weavers and craftsmen. In 2006, the subsidiary company, M A Trading, Inc. established its presence in the US with sales and distribution facilities in E Rancho Dominguez, CA and permanent showrooms across the states. The Ansari brothers, together with an eminent team of aster weavers, creative designers, colorists, and a powerhouse of sales professionals, are taking the family business forward to many new and exciting areas in the global marketplace.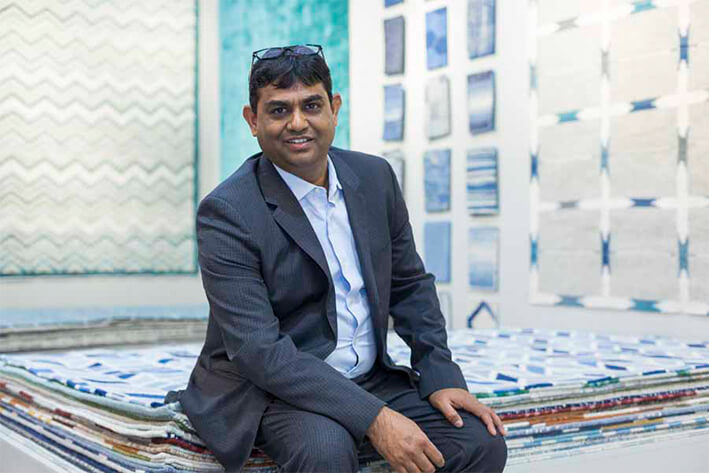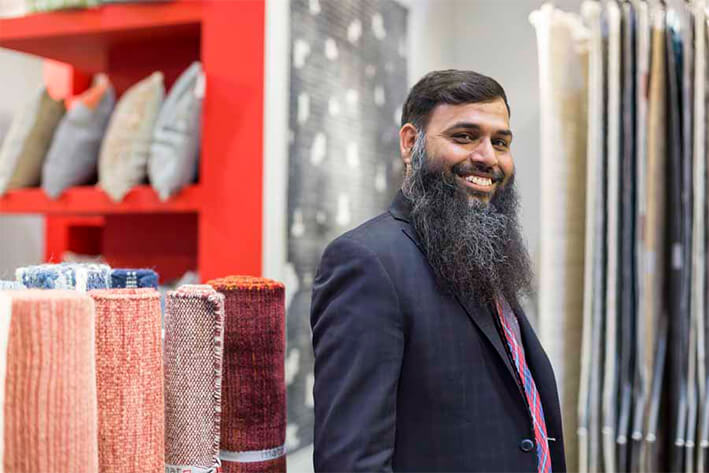 Our Vision
At MAT, we're building on our heritage of creating beautiful flooring and home furnishing products as we aspire to be a design leader, number one global supplier and to join forces with like minded companies, designers and consumers and to make a difference in the lives of the people who are involved in creating these beautiful products The weavers and craftsmen who are the true artists who should be valued for their creative and hard work.
For us great design means innovation and passion. To that end we have in-house team of designers from India Europe and US who work to stay ahead in the fashion, color and interior design trends and who understand how to work with different fibers. They spin this knowledge into prototype development in our Bhadohi India weaving facility where we weave MAT rugs using globally-sourced natural fibers and some man-made fibers, as well.