Rio Collection by Mat the Basics offers the best of both worlds – with durability, class, and elegance of pure natural cowhide, and the softness and comfort of silk-like bamboo viscose. Not only does this add to the beauty, while creating beautiful high (viscose) and low (cowhide) patterns, but also create a rug so functional and durable that it is hard to find a better rug. The contrast is high, and the colors are rich.
Rio collection has high and low piles, with different materials. The solid leather forms the low-pile and the soft bamboo viscose forms the high-pile. Cowhide is handcrafted with cutting, pasting, and sewing over a backing, and the high-pile area is hand-tufted. It is then sewed internally for durability as well as style. High-quality micro suede fabric is used for backing, that transforms the rug in both functionality and style aspect.
Cowhide is of premium quality and is sourced ethically. It is thoroughly washed and cleaned, and then used as is, or dyed in case there's a requirement. The dying on rugs adds a hue, but doesn't affect the richness of the texture. The bamboo viscose used is natural, and premium, and is both soft and highly durable. It, apart from adding contrast and softness, also helps in keeping the leather clean.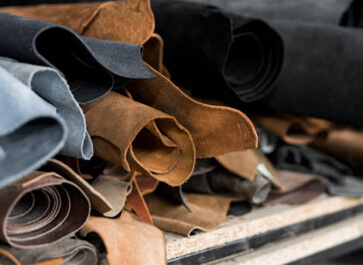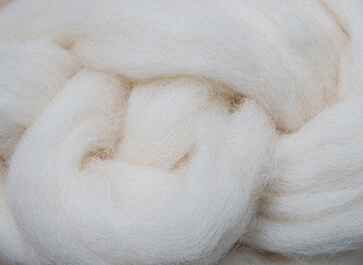 The Rio Revelation is our collection video to help you check all our designs within a minute. This quick  video will help you understand the look and  feel of the Rio collection – the magic of  combining cowhide with bamboo viscose,  and playing with them on a rug tastefully.
Have a project in mind and want to work with us?