Are Natural Area Rugs Safe for Hardwood Flooring: Everyone gets fascinated by looking at the home décor over the internet and their peers and gets excited when their own homes are decorated and furnished.
Since a home is a place where you find yourself connected with the belongings emotionally, it's evident that there are sentiments involved in the selection of furniture, decoratives, wall painting, mats and rugs, and rugs safe for hardwood floors.
A designer would know it best that few things add as much fashion statement in a home as an area rug. There are several materials that a rug is made from, and natural materials still rank among the safest and best. It is time to get a better understanding of natural area rugs.
Natural Area Rugs
Natural area rugs are floor coverings made from natural materials. There are great benefits to using natural rugs as they allow air to pass through them and don't damage the flooring; instead, they are environmentally friendly and harmless.
People have their own choices and preferences, but rugs made from natural fibers suit the best as they are lessened from chemical products and are free from chemically synthesized dyes.
Some dyes used in synthetic rugs have specific side effects and even may cause allergies. So it's better to choose rugs made from natural fibers.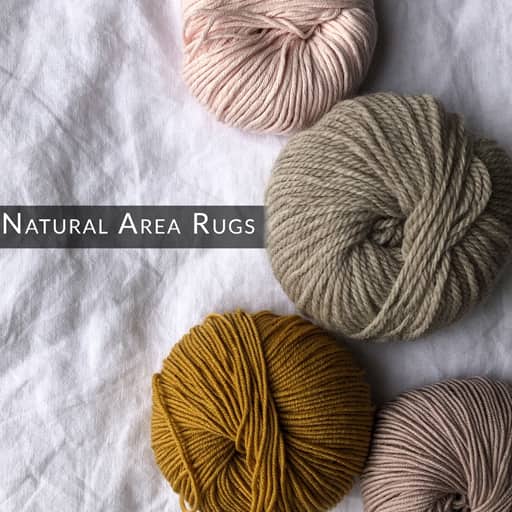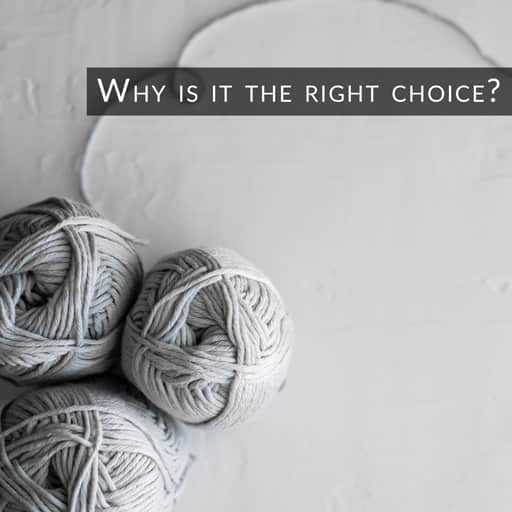 Why is it the right choice?
Natural Area Rugs are proven to be matched with all types of architecture, furnishings, and décor – including varied color ranges. They are suitable for the whole family and children where they can crawl and play. Morning yoga and meditation will give a different feel with these natural rugs, and spills won't be a problem anymore. To summarize – 'Going natural is a new glow for your home and your smile.'
The manufacturers have evolved with great ideas taking inspiration from nature for people's busy lifestyles. They have created a wide range of products attracting humans to feel connected with natural area rugs.
Jute Rugs Vs. Wool Rugs
Jute is the natural and among the most popular rug material. It has earthy tones made for a snappy companion to hardwood flooring and works well in mudrooms, hallways, and foyers. But the disadvantage is that the jute is not known for softness because jute usually is rough. Therefore, the jute rugs are not safe for hardware floors because they destroy them over time, especially if the carpet is in a high-traffic area. As a result, damage and stretch on hardwood floors can be visible.
Wool rugs, on the other hand, are softer and cozier. They are also more versatile, and more color, weave, style, and pattern options are available. They also feel richer on the floors. Hardwood floors especially require softer floor coverings. Wool is also highly eco-friendly and is used all over the world as an area rug material. The disadvantage for wool may be that they are costlier than their jute counterparts.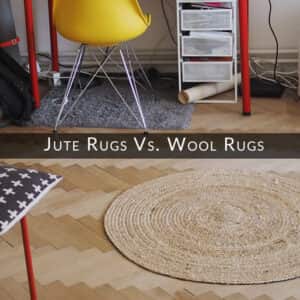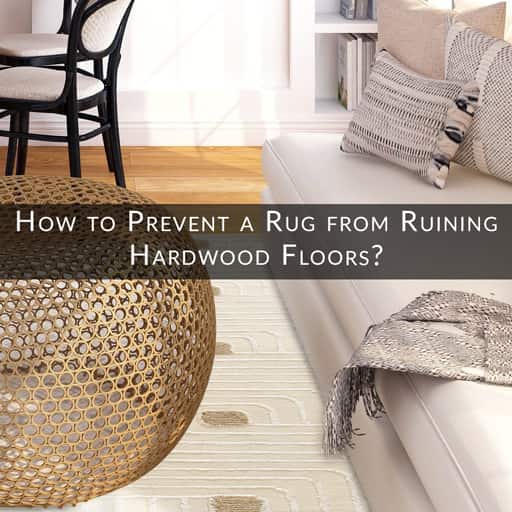 How to prevent a rug from ruining hardwood floors?
The best way to protect hardware floors is to put a non-slip rug pad under the daily rug. Jute and jute-backing rugs are not suitable for hardware floors, so for avoiding stretch, the best way is to prevent the jute from touching the floor. Use a wool rug or layer the rug's natural area rug.
A weekly or monthly wash for the rugs must be carried for the best results.