There are many choices to be made when a rug is to be installed in an interior. An area rug's functions and aesthetics go hand in hand, and this is essential to selecting rugs along with the other décor elements.
You can match rugs as per the flooring or without it; it is optional and upon one's own choice. However, one must follow some guidelines in rug placement to allow the room to have a directional flow.
We understand the importance of an area rug in your space. Hence as rug manufacturers, we ensure that your floors, be they made of hardwood or softwood, light or dark, have pieces best suited for you. Our variety includes quality materials made for hand-crafted rugs that are all unique.
For a dark floor
Add a light-colored hue to a floor that has dark floors. This will help uplift the space and bring light and air into it. Dark floors and walls should be mixed with light carpets and furnishings for an airy ambiance. A colorful rug will also suit a modern interior with dark flooring.
A few rugs have been shared here that would suit the best for dark floors.
Radiating Turquoise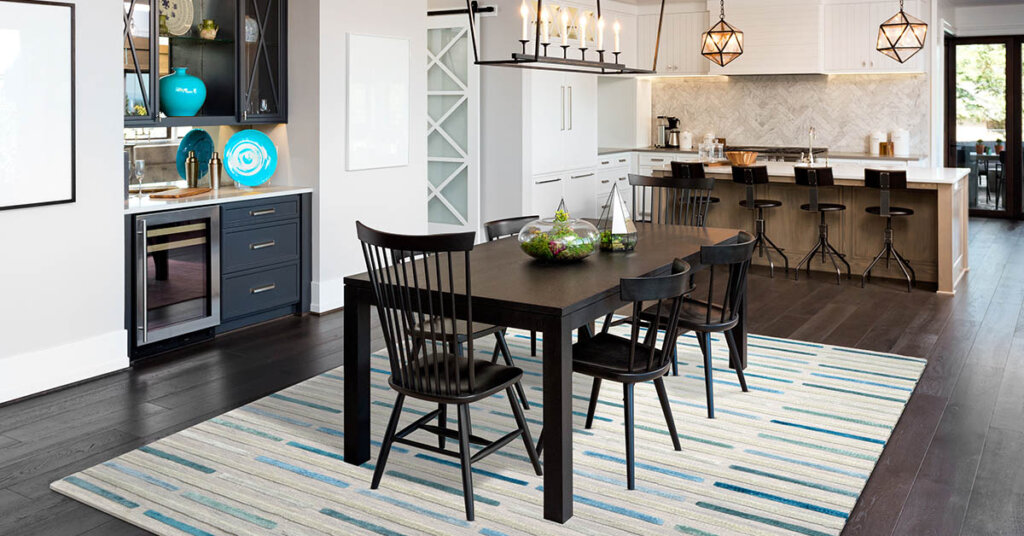 The color turquoise has both warming and cooling effects, and when placed on a dark floor combines well and flashes liveliness. Our Khema5 turquoise area rug has been flat woven and, in its stunning designs, brings color to the floor.
A little less than neutral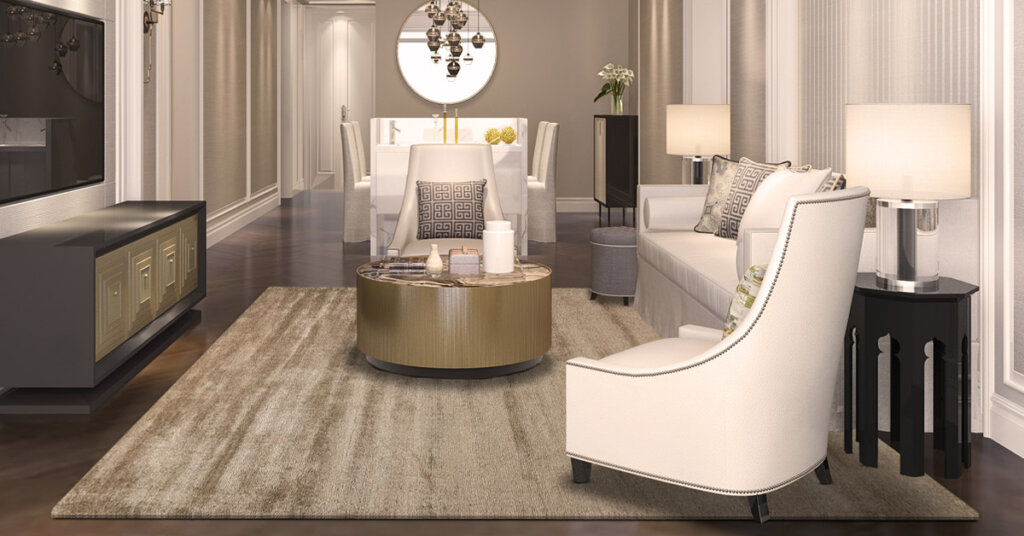 Dark hardwood floors can make the appearance of the room seem bland. A light-hued rug like our Platinum Sand will ensure harmony in a given space. Its dynamic texture and color combination will allow elegant sophistication in the interior.
Diversity with multicolor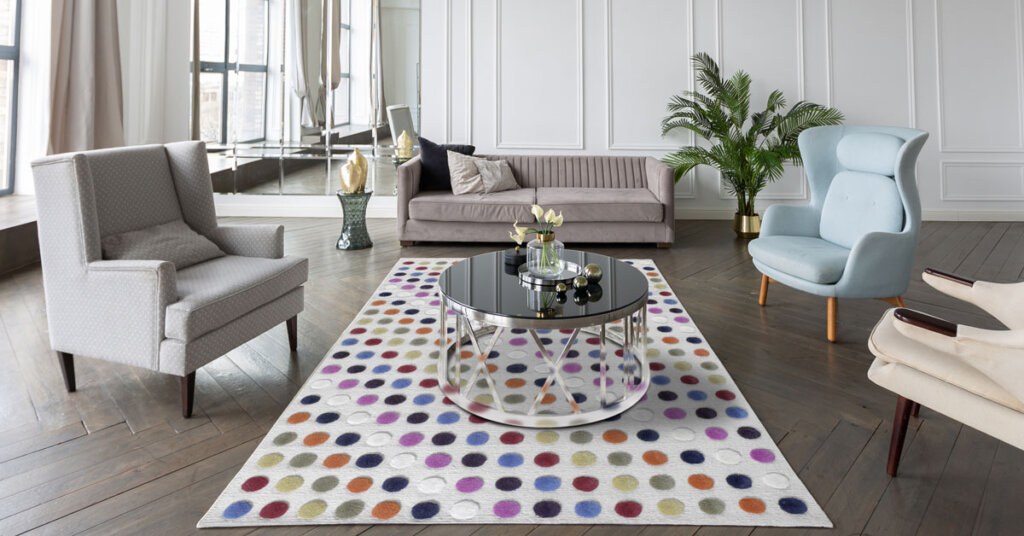 Whatever your style might be, from modern to traditional, multi-colored rugs will find a place in any space. Multi-colored rugs can be a perfect fit in rooms with dark floors, and they also blend well with other vibrant patterns and colors. It doesn't matter if you are looking for a matching style or a bohemian look that includes a variety of designs and shades, and a bright multi-colored area rug can alter the ambiance of your floors. Our Smarties multi rug is hand-knotted with pure wool, adding texture and making for a stunning statement on dark floors.
For a light floor
Selecting the best rug for your light wood floors can be an enjoyable task with a clear idea of the possibilities. For a light-hued flooring space, a dark or busy patterned area rug is best suited. The color selection of the carpets for light hardwood floors on the tone of the wood (and subtones) is a great way to achieve an aesthetically pleasing design.
Below we have listed some rugs for light-colored floors.
Distressed rug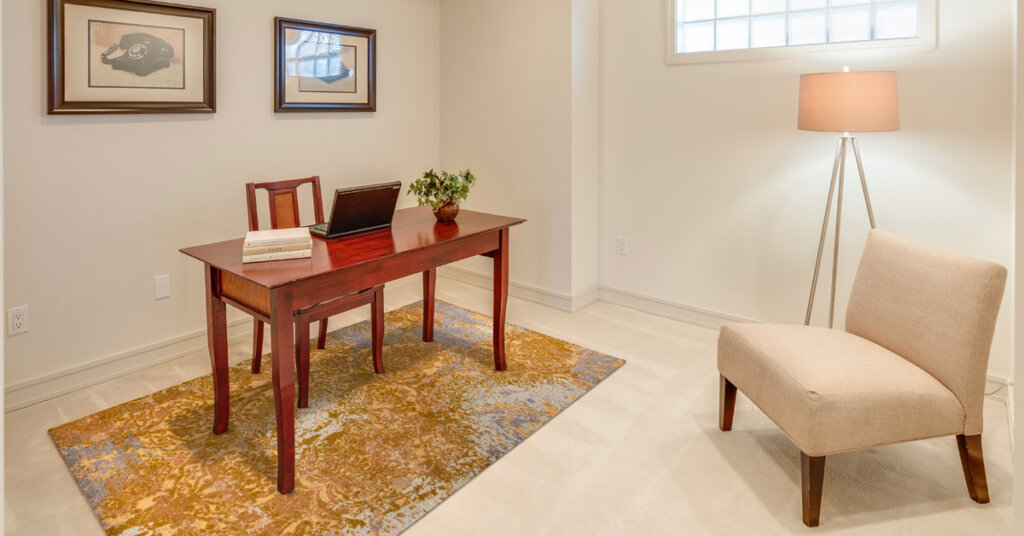 As rug manufacturers, we have witnessed that the distressed rug style has advanced and crossed over to establish its roots in interior design. A distressed rug can be used as an attractive neutral background or light wood flooring. The appeal of distressed area rugs is that their hues are neither overly vibrant nor too subtle, making them easier to match with other features in the design.
Our Austin Rust is an area rug with distressed patterns in rust color. This rug's natural shades of accessories on light floors create an inviting space.
Go Bold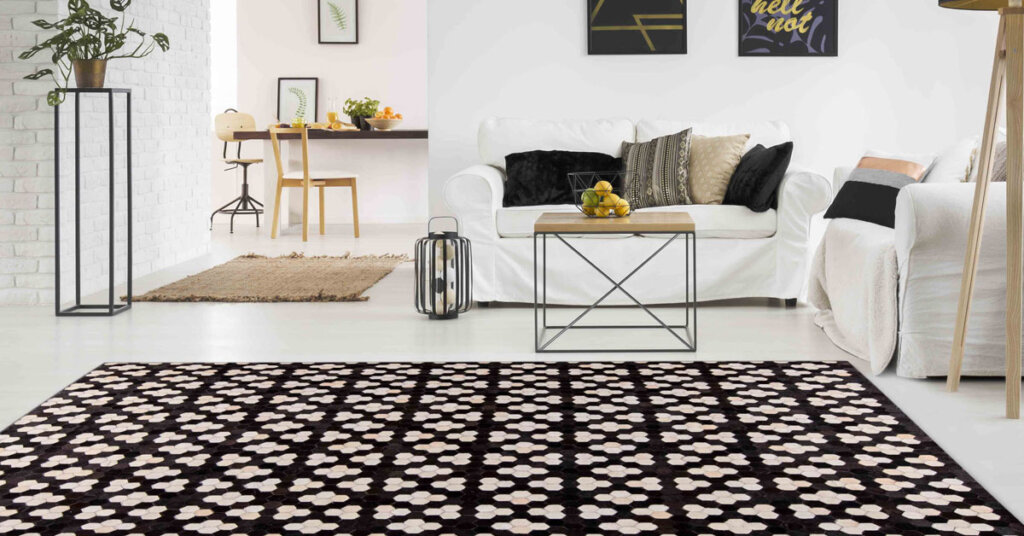 A bold rug with minute detailing will look appealing on a light-colored floor. In case a wall is light-colored, a bold-colored rug will suit you best. Carpets with leather can be seen in rooms designed in art deco and can also be used in modern and classical interiors. These carpets provide a luxurious, warm, and cozy ambiance and frequently are the primary decoration of the home. Rugs made of leather are pleasant to feel, and walking barefoot on them is pleasurable. Our Star Black rug in leather has captivating designs that embody the pure essence making a space timeless.
Medallion magic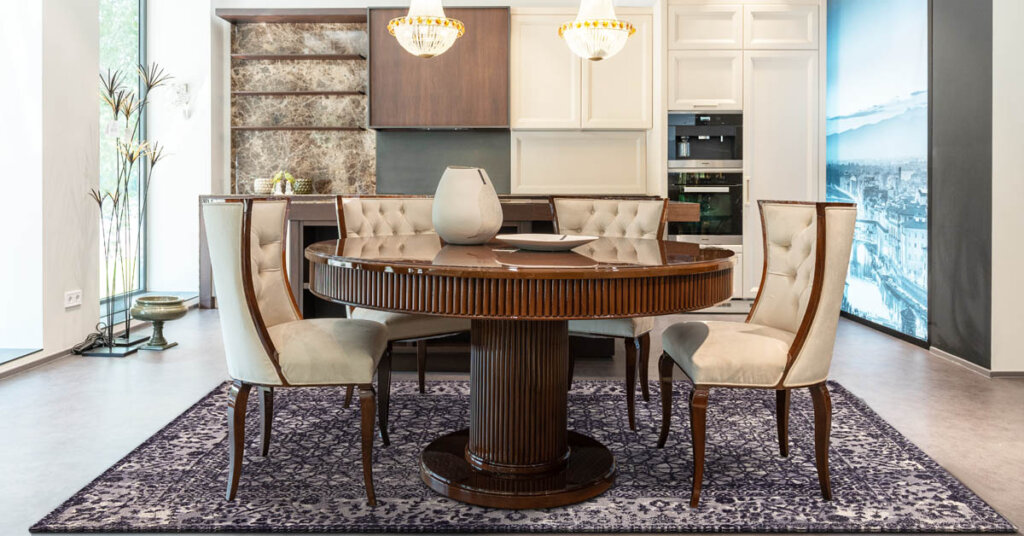 A gray carpet is yet another ideal choice for a light wood floor. Such a hue serves to be functional and aesthetical. In a busy room, it helps hide the spills and the damage on the floor, and aesthetically it connects the decorated elements.
Our rug, Houston Grey, has been hand-loomed with wool. This rug does not dominate the room but instead bridges the gap between the floor and the furnishings. Living space in lightwood can be made bright and sophisticated by using a grey rug in medallion patterns.
The final words
To conclude, it differs from one individual to another whether a bold rug has opted for a dark floor or vice versa. As rug manufacturers, we ensure quality details in our materials and making so that you get products that last longer.