Shag rugs are a kind of area rug distinguished by a thick pile and create an appearance of shaggy. Shaggy area rugs have a great feel for the underfoot owing to their texture and pile. Shaggy rugs can be placed in any room but are great for bedrooms.
We manufacture shaggy area rugs that bring forward the essence of comfort in interiors. A shaggy rug yields the utmost comfort when there is the proper selection of materials and weaves.
Materials in shaggy rugs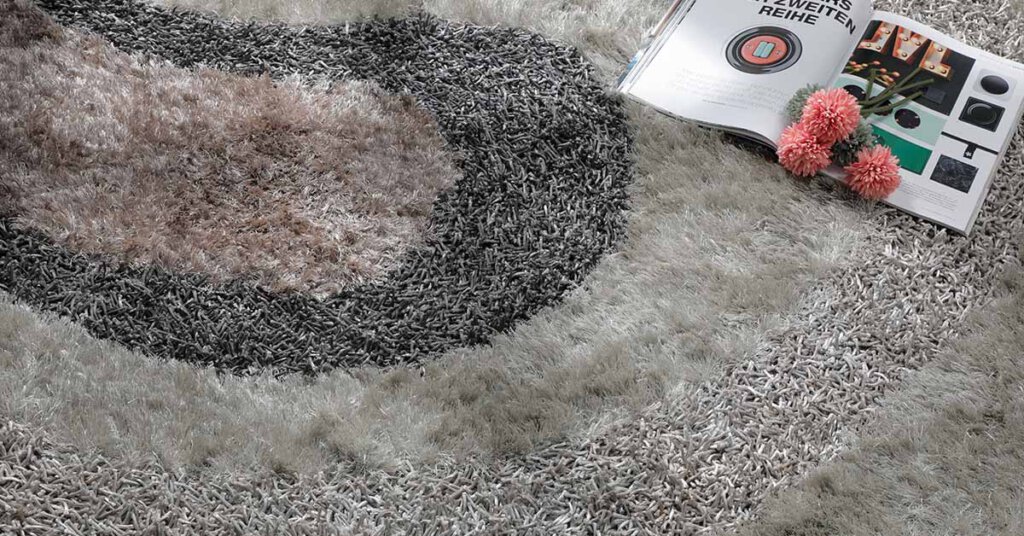 Our shaggy area rugs are made by incorporating a mix of yarns so that it imparts impeccable qualities. As esteemed rug manufacturers, we understand the role of materials in rug making, so we choose only standard materials for high-end shaggy rugs. With refinement in yarn dyeing and spinning, we take utmost care for it to deliver quality products.
Why are shaggy rugs widely used nowadays in bedrooms?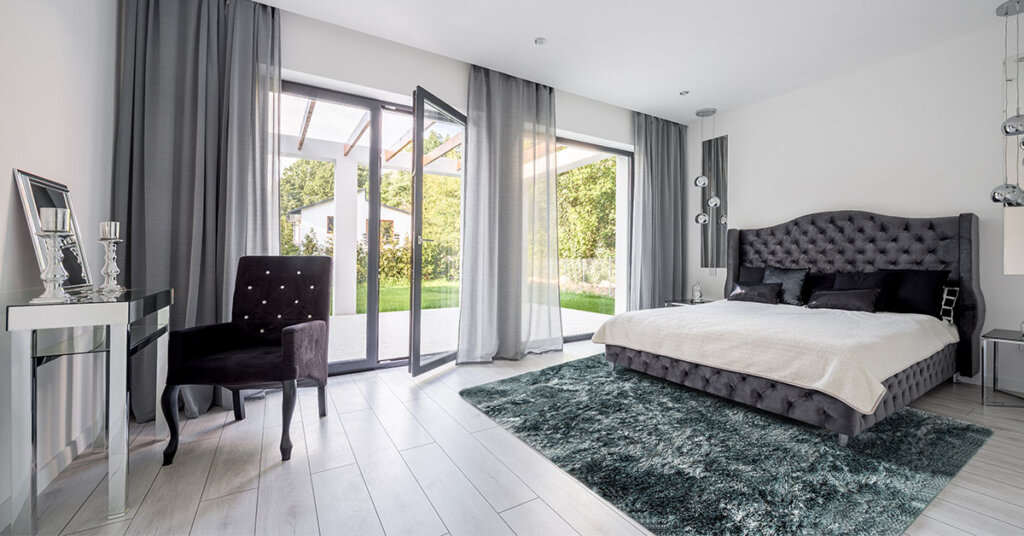 The gentleness of the shaggy area rug is the primary reason it has enjoyed an extremely loyal customer base throughout the 70s. We, too, manufacture the shaggy area rugs as they are back in style to fit homes and decor styles that are contemporary stylish, modern, and stylish. With us, you can discover the perfect shaggy bedroom rugs to decorate in various colors. The most sought-after material for making shaggy area rugs is the usage of wool fibers. Wool is known to serve many purposes, including textures in shaggy rugs.
Shaggy area rugs for bedrooms have been quite the factor in blending in the aesthetics of a room. Shaggy rug texture allows them to be comfortable flooring for bedrooms.
Shaggy rugs for bedroom:-
There's nothing more extravagant than shaggy rugs in bedrooms. A soft shaggy area rug can make a massive difference if your decor seems unfinished or lacks something to boost it. They are ideal for low-traffic areas because of their structure and the thick pile. That means that if you possess a soft shaggy rug and place it in a bedroom, it won't be necessary to be cautious about it being worn out. This is because bedrooms do not indulge in high traffic. Apart from the aesthetics of a shaggy rug for the bedroom, it also provides soft cushioning on hardwood floors.
In stunning weaves, material, design, and solid colors, we manufacture shaggy rugs for bedrooms that sit well for an array of rooms ranging from contemporary to traditional, vintage, and more. While some of the shaggy rugs for bedrooms are made with pure wool, the rest are made with synthetic; a blend of materials is also done in shaggy rugs for bedrooms.
A bedroom is said to be one of the coziest rooms in an interior, and there is no best alternative than the shaggy bedroom rugs to blend all accents in such a room. Even if your home has carpeted floors, you can still add a shaggy bedroom rug because of its extra layer of textures, design, style, and luxury to your décor.
Some of our shaggy rugs are listed below here, which are created with skilled craftsmanship and high-end materials.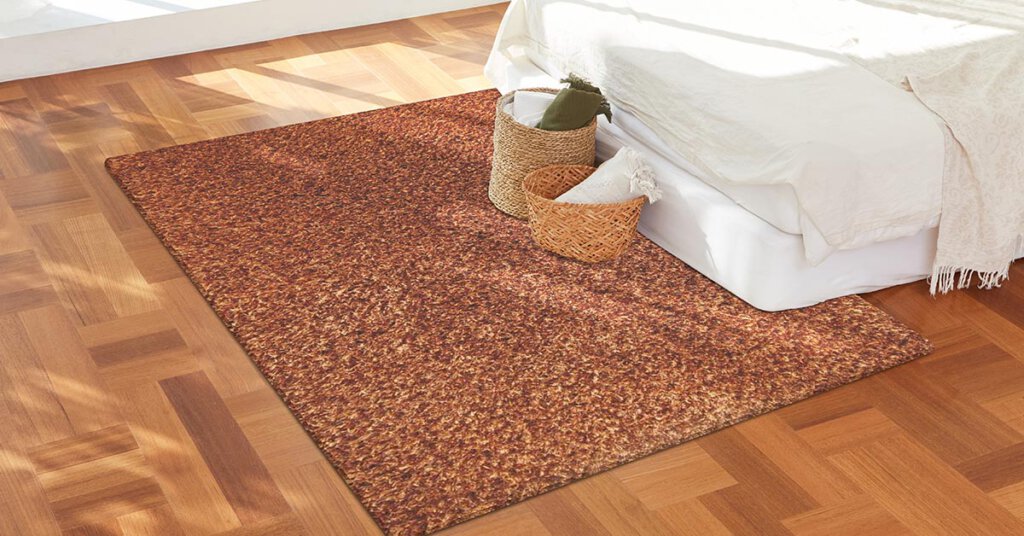 This shaggy rug is woven with synthetic material in a hefty pile for easy cleaning. Its color and luster are a perfect blend when used in a room that needs a little stand-out accent.
2. Palo Black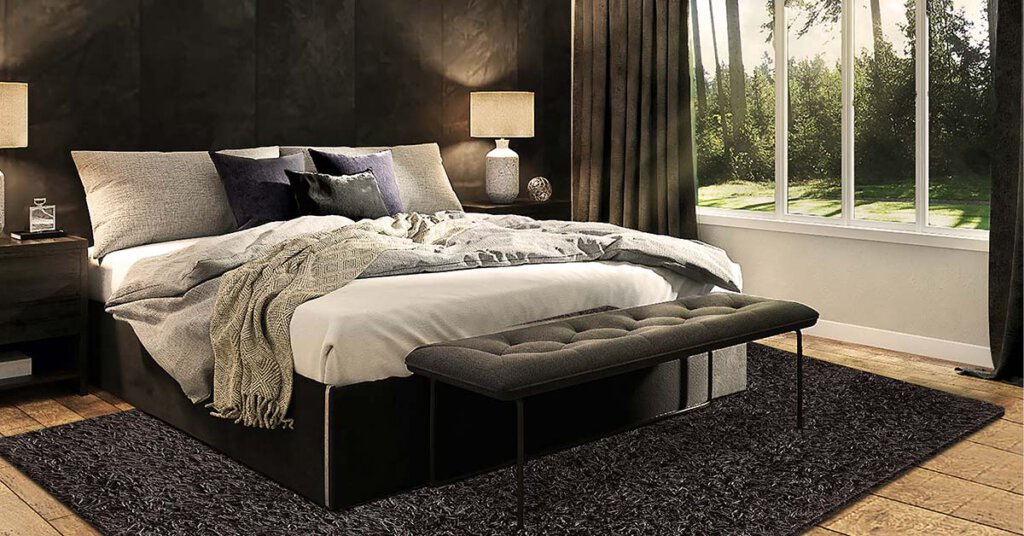 We manufacture our rugs with proper dyeing of yarns in stunning colors. Palo Black is one such rug that is versatile in its color and craftsmanship. Proper weaving is done to help get the texture it deserves when placed in a bedroom.
3. Ladhak White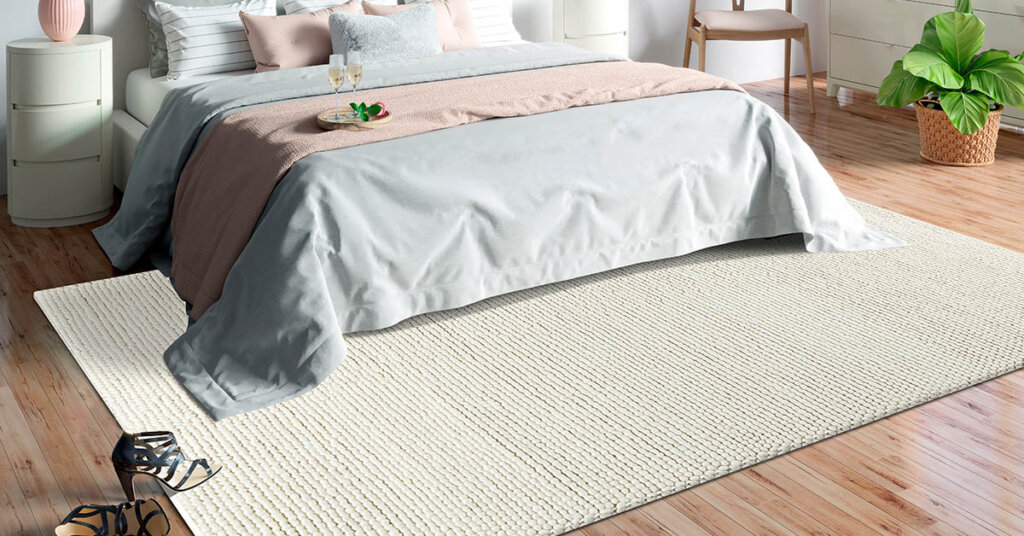 You can place white shaggy rugs well in places where people can relax, and their tone has a calming effect on the room's ambiance. Apart from providing a fashionable look to a bedroom, our Ladhak white shaggy rug for the bedroom also includes comfort. The rug's texture makes anyone who comes across it feel like they want to curl their toes in a hug and sigh.
4. Dune Gray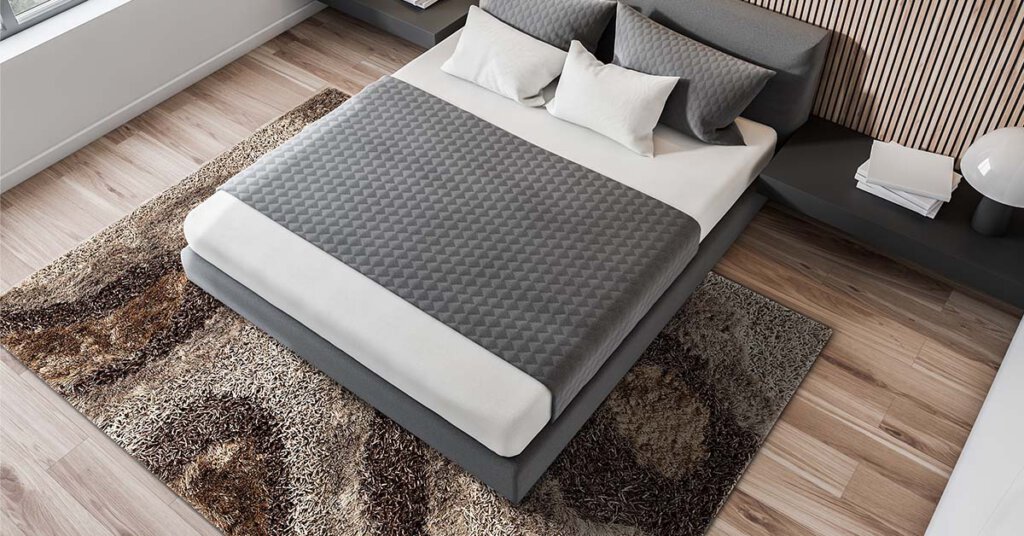 Knowing that one can utilize our shaggy area rug for bedrooms in various styles of designs is vital. A modern or eco-friendly apartment can put a fashionable shag rug to the bedroom or living space in the same way as a homeowner who is a fan of a contemporary or rustic style may be able to. The reason is that our shaggy bedroom rugs are blended in the correct proportion of dyes and materials, resulting in a fine product.
Our Dune Gray shaggy rug for the bedroom is a single pathway to provide visual pleasure. Its abstract patterns of grays and tones of brown lend a relaxing individuality to a space.
Benefits of shaggy bedroom rugs
We house the shaggy rugs made with piles per the construction demands. We use various materials in our shaggy area rugs for the bedroom so that they are comfortable for the underfoot.
Bedroom shaggy rugs can be safely stored by folding them up when not in use. They are usually resistant to staining and do not damp when made from natural materials. But that doesn't necessarily mean that synthetic shaggy rugs aren't suitable as they, too, are versatile. Contrary to raw materials, you can clean synthetic shaggy rugs easily.
We manufacture fashionable shaggy bedroom rugs, and their aesthetics in a room are unquestionable. They are distinctive and are the center of attention for a modern home. They're soft and comfortable and will surely add zest to your decoration.
Where to find the best bedroom shaggy rugs?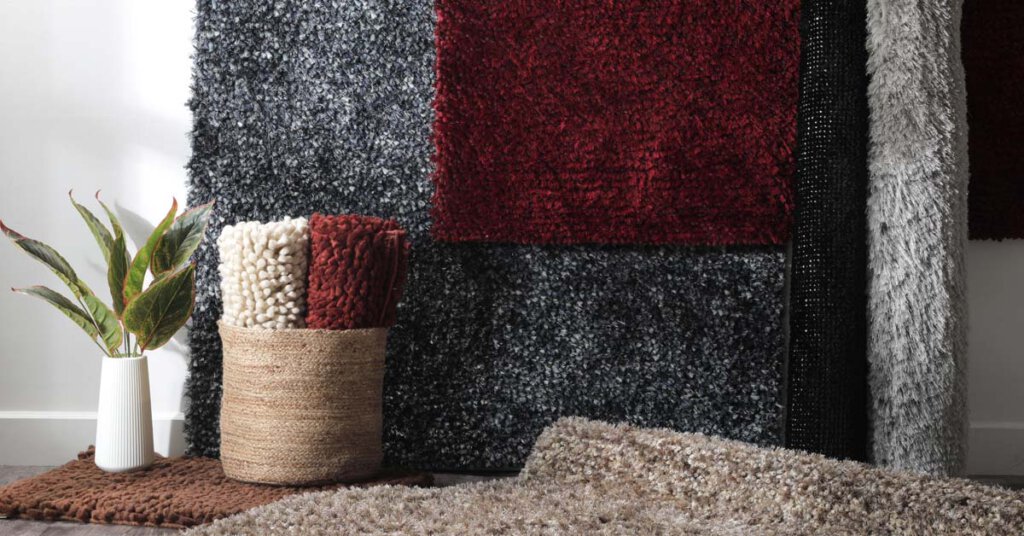 Here in Mat the Basics; we manufacture shaggy bedroom rugs in a wide range of weaves, colors, and textures. It is possible to pick shaggy rugs for bedrooms in natural and synthetic materials. With us, you can customize a shaggy bedroom rug by altering the dimensions, material, shape, and color per your aspirations.