The biggest difference between a retail store and a designer showroom is that the designer showroom keeps only a curated collection. A designer showroom is an exclusive venture that attracts a certain audience with specific requirements. While a retail store may have variety, rugs for designer showrooms are all about labels, brands, and upscale society. Designer showrooms exhume class and luxury with each of its products.
Designer Rug Showroom is currently worth over a whopping 47 billion dollars according to global market researches. Designer showrooms for rugs and carpets showcase a diversity of luxury styles in vogue. Designer Rug Showrooms are single-window solutions for those looking out for
Designer Rug Showrooms act as a single window for rugs and carpet shopping. They are stockpiled with a humungous inventory of luxury carpets that are on display.If you are an up-and-coming designer showroom working to create a niche, certain guidelines can be of utmost use.
Go with the Trends
Your research team should be a strong component of your business. They should be able to accumulate the recent trends in the carpeting industry. Since a designer showroom is built to showcase the luxury of products and the current styles of the season, you must curate a list of all the trending designs and materials.
Some of the patterns never go out of style. Designs such as geometry and polka dots are still preferred to this day and can be added to your design lines.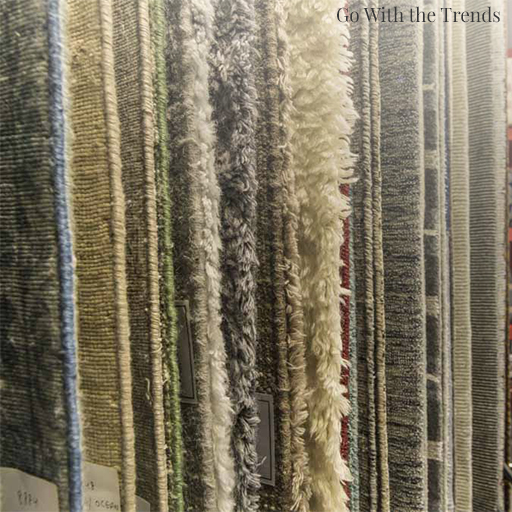 Pick the Right Color Pallete
The rugs and carpets should not only have the current designs but also reflect a color pallete that attracts the right attention. Most rugs are made out of pre-dyed yarn and then woven together to create a rug. However, technology has assured the production of printed rugs with a high-quality image sculpted on them via high-end printing machines. The pattern in such carpets is defined and the colors, that are injected into the yarn are vibrant, though on the surface. Although these colors tend to fade earlier.
The difference in the colors should be showcased as well. The current trends dictate the importance of highly polished vibrant tones as well as bright and contrasting colors. Yet, the classy grays and minimal hues are never out of trend, and add elegance to any home they accessorize. The showroom can play these to their advantage.
Be Responsible for the Environment
At present, environmental calamities have tipped the globe of its balance. Climate change and global warming have galvanized both designers and the masses to incorporate natural substances in their production lines and households respectively. These have revolutionized the textile world and pursuaded them to assume responsibilities for the products. From here rises the concept of using natural fibers.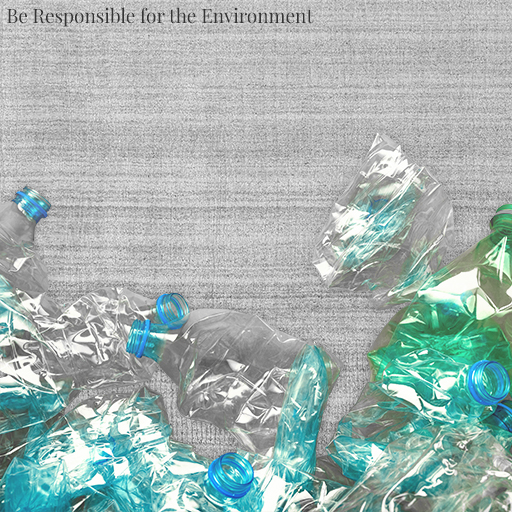 Though nylon is unquestionably the most durable of all materials, designers have been working with wool and bamboo viscose as the base material of rugs since eternity. These rugs are bio-degradable and do not add to the toxic waste that the textile industry is known to make. Such products are also famed amongst the consumers.
In addition, some organizations have been credited with producing fibers out of plastic, thus taking part in the recycling process. The 100% PET Yarn is recycled polyster, which is sustainable. These yarns are as easy to work with as other organic fibers and are an environmentally conscious choice.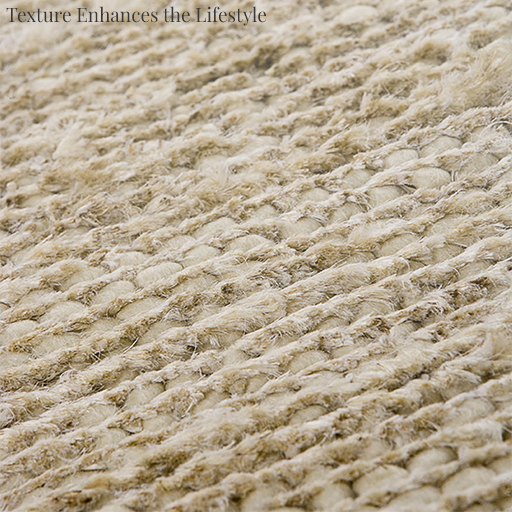 Texture Enhances the Lifestyle
It has been observed that buyers like to play with textures when it comes to their décor. Experimentation is the key. Various weaving styles provide for varied textured elements. They even depend on the material used. A rug made of woolen fibers would be dense, yet soft, providing the best of both worlds. On the contrary, a rug made out of nylon would be coarser but better for foot traffic.
A hand-knotted rug is tighter and can sustain higher foot traffic and is smoother. A hand-tufted rug, on the other hand, is prone to shedding, but is much softer in comparison. Hair-on-hide rugs are durable, yet comfortable, though are susceptible to scratches. A shag rug, on the other hand, has an unequivocal pile density and is the comfort call for most homes.
Finding the Best Manufacturer
The strengths of a designer showroom lies in its ability to gauge the upcoming trends while consolidating on their style. The rugs for designer showrooms must have unique selling points to allure the clients. The job necessitates the need for an organization that can provide the solutions as per your showroom style, while also having the ability to customize the product to precision. MAT The Basics is one such establishment. They have been in business of creating rugs for over eight decades now, and are a famed company, providing quality products to their B2B customers.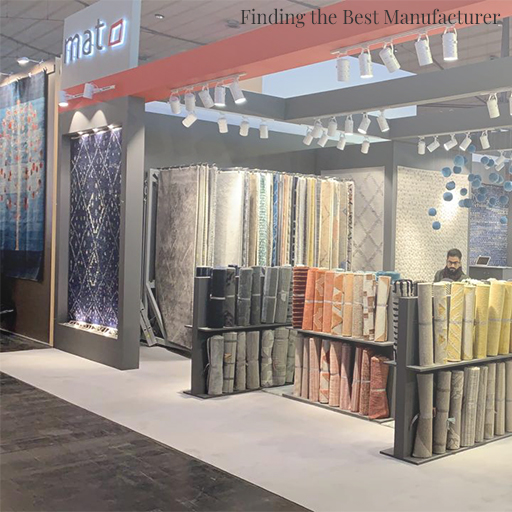 They are constantly renovating and upgrading their inventory, and have the best of all seasons. They can analyze the needs of the current market, apply them to their style, and create a product that is the style of the season. Partnering with MAT, many brands have been able to take advantage of their services. MAT has also showcased products in international trade shows like Domotex, carrying their designs to the world with elan.
Trade Partner Program by MAT is designed with several incentives. Their designs range from contemporary and transitional to traditional, Moroccan, and Vintage. All their designs are fit for contemporary homes – even their traditional designs, and they have taken the Scandinavian and Nordic designs to the next level. Private label services are available to create own brands, powered by the relentless quality of MAT.
MAT's Bespoke services powers its clients to create any design or pattern into any size, shape, and color. Customizations of material and weave are also available. The design team at MAT takes your ideas and transforms them into classic rug designs. Their skilled artisans and weavers then proceed to complete your custom masterpiece.
MAT is extremely cautious of its quality and conducts thorough checks at all stages of manufacturing. Once the production is finished, they are treated with a thorough washing and cleaning to improve the smoothness and give the color a vibrant shine. They are also famous for the rugs and carpets made out of cowhide, wool, cotton, and bamboo viscose, which is exported all across the globe.