You can find patchwork across many pieces in the textile industry, from clothing to home furnishing to rugs. The idea to resemble some of the earliest seen patchworks rugs in the eastern countries could be fascinating. It will help bring in a traditional eastern culture to the home and enhance how the design of an interior looks.
Parts of the world where patchwork rugs are popular include Turkey, Egypt, Iran, Iraq and Israel. A patchwork rug in particular is capable of brightening any room and introduce a fascinating eastern culture.
How are patchwork rugs made?
Patchwork rugs are made in a different way. Unlike most other rugs that follow a specific design and desired weaving, patchwork rugs are made joining patches of rugs on a backing or sewing those patches to the desired size.
The individual patches can be handmade using any weaving technique like hand knotting, flatweave, or hand tufted. However, the pieces that make up the patchwork rug have a common weaving technique applied to them.
The characteristics of a patchwork rug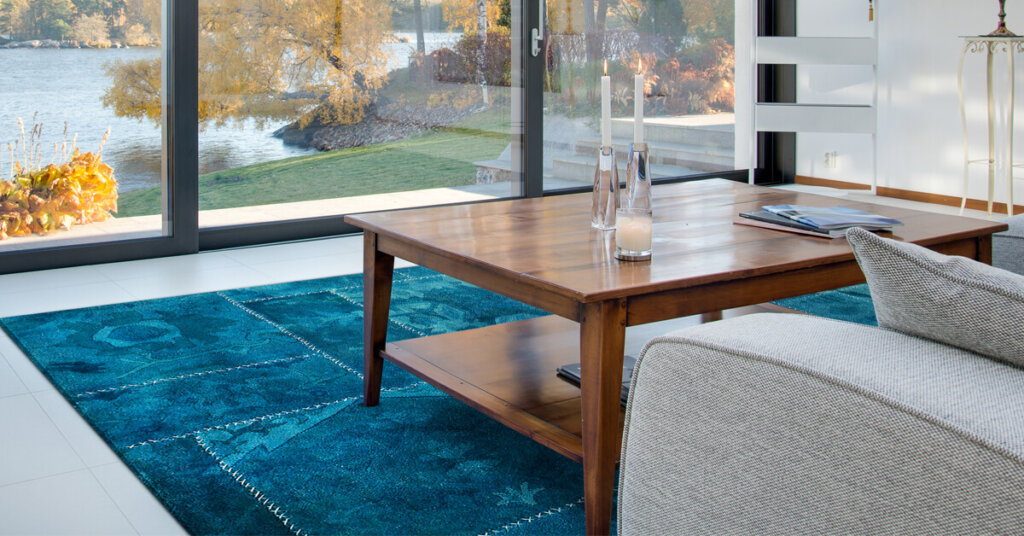 The design of a patchwork rug is the result of formed pattern on the rug surface of patches assembled together. However, they can also be well thought of for design. Generally, such a patchwork rug will be made using new rug patches. Patchwork rugs that are made using recycled pieces of other rugs will likely have a completely new design.
Contribution to sustainability
Undeniably, the production processes pollute the environment and also consumes the natural resources. Hence, it is important to work in an environment conscious manner.
Most patchwork rugs are made using recycled pieces of other rugs. They reuse the leftover pieces that would otherwise go waste. Hence, they make up for the damage caused, contributing to sustainability.
Why should you choose a patchwork rug?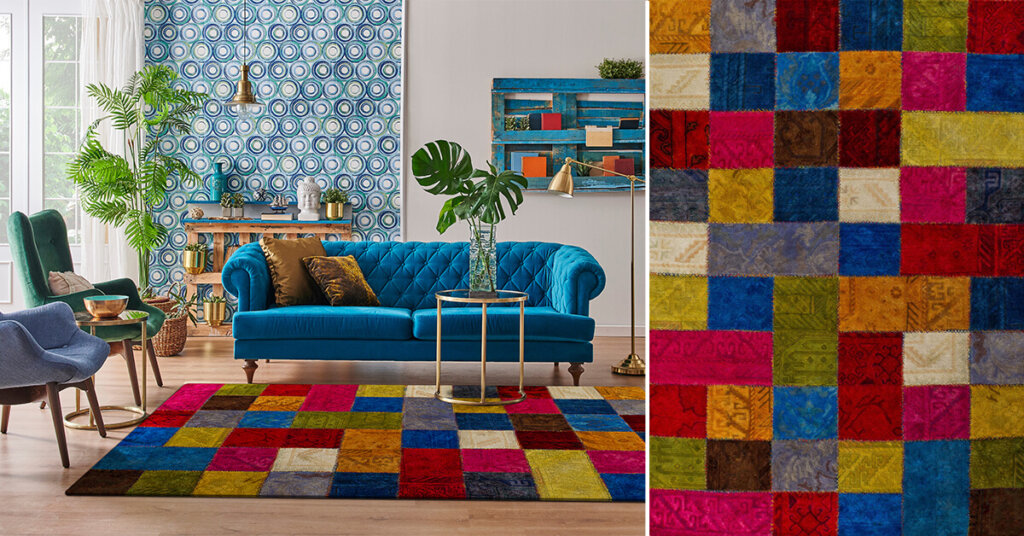 If you are wondering whether choosing a patchwork rug will be a good idea for your interior design project in hand, let us summarize the characteristics a patchwork rug can bring to your home décor.
Patchwork rugs are hand stitched. They are durable item that can withstand heavy usage and still look elegant.
They possess fascinating combination of different design styles and hence brings home a new and exciting design ideas.
They are advocates of traditional eastern culture. Having a patchwork rug in your room can help inject the eastern culture appropriately.
They are made using recycled pieces and hence adds to the world's effort in saving the planet.
At Mat The Basics, the sewed pieces of patchwork rugs are beautiful pieces of vintage, traditional and contemporary style. The Renaissance multi is an apt example of a patchwork masterpiece having pop of multiple colors and combining designs on recycled pieces of rugs to bring forth a fascinating look. Combining of recycled as well as new pieces enables us to create unique rugs that represent traditional weaving, and eastern