This question has always hit the interior stylists when they plan on decorating a newly made house or revamping the existing one. Especially when you are required to place an enquiry or request a quotation from a rug manufacturer or a rug wholesaler for a bulk deal. A good rug wholesaler is one who can understand your requirement and align with your ideas to deliver what you may be longing for.
Also, creativity seeks no answer or a defined rule. However, certain guidelines if followed tend to direct us and keep us on a meaningful path. So does following some do's and don'ts when our ultimate ambition is good aesthetics.
Whether or not rugs should match each room in a home has been answered time and again. However, expecting an absolute 'yes' or 'no' may fetch disappointment. Let's look at the answers to such concerns:
Does the rug in each room need to match?
Although there is no hard and fast rule if a rug in each room should match, it is an assisting guide to the newbie interior stylist or even for homeowners who decide on doing it on their own. Undeniably, aesthetics improves when things are organised and are in order. Same discipline when followed while laying rugs in various rooms, they may stand out in a minimalistic way and with a little effort.
Area rugs visible from a common spot must match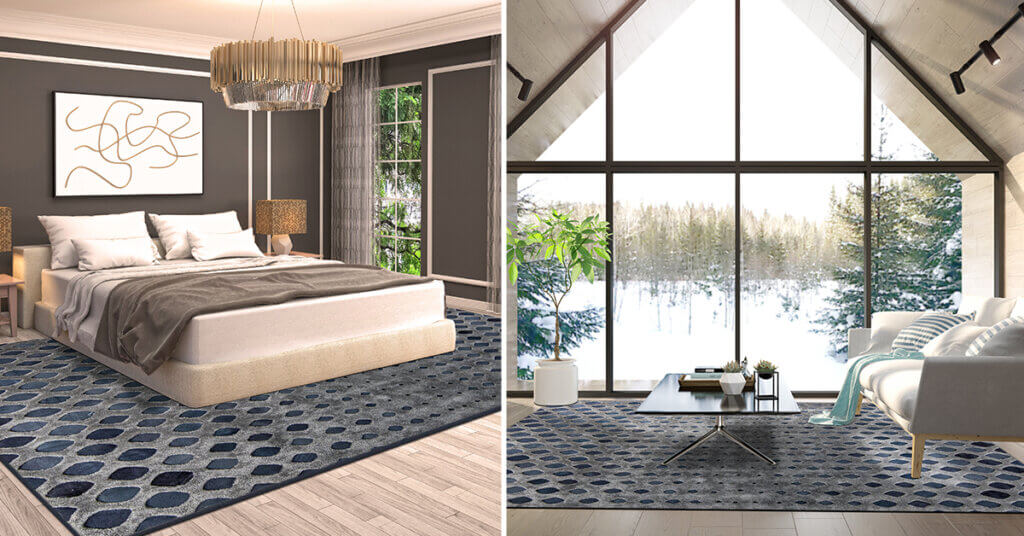 There are areas in our homes that form a focal point. While it is not really necessary that there be such a spot if there is one, you may prefer uniformity when you glance at them from that spot.
For instance, if from the living room, you can see all other rooms like the bedroom, dining room, and hallways. In that case, all these areas must look uniform. The uniformity in question may be for color, design, and the overall appearance of the whole interior.   
Replicate style in each room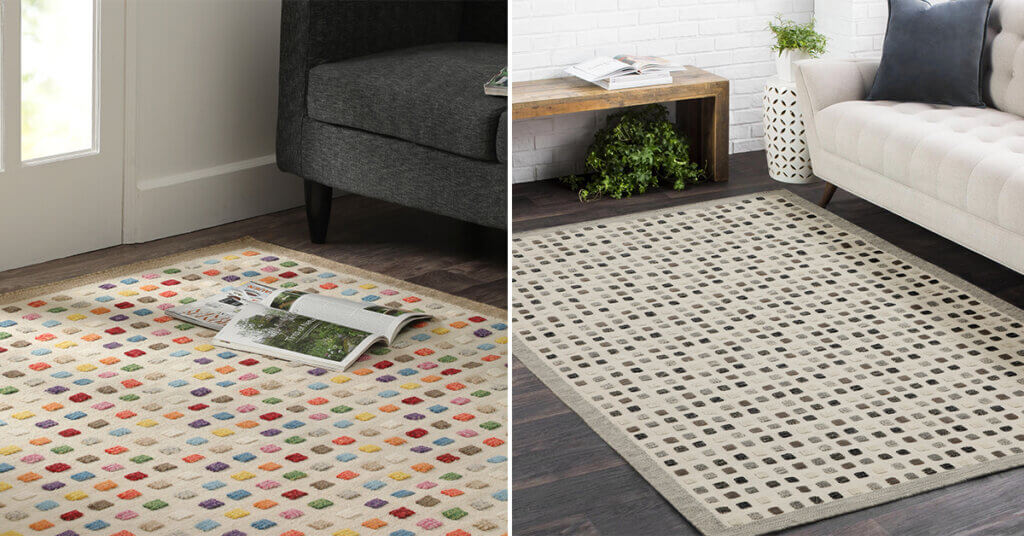 One must focus on keeping the style even. This sets a theme for the interior. You would never wish to confuse the visitors by mixing styles. If you decide on a contemporary style, be consistent while you add décor elements. Even, when ordering rugs in bulk from a rug wholesaler or a manufacturer, choose all rugs from the same style category. Some widely popular styles in the rug world are Contemporary, Luxury, Shaggy, Vintage, and Hide.
Match for color, design, and motifs
You may not appreciate the same design, color and visuals everywhere. While uniformity must be maintained, there must be space for diversification. You may match your rug for room design & color combination, or the same style of rug in varying shades and color tone, motifs that represent one family. Upon matching, find out a way to improvise the décor. Play with shades, color tone and hues to bring forth difference while keeping the originality. You may exhibit aesthetic worth celebration.
Be open to adding artistic flair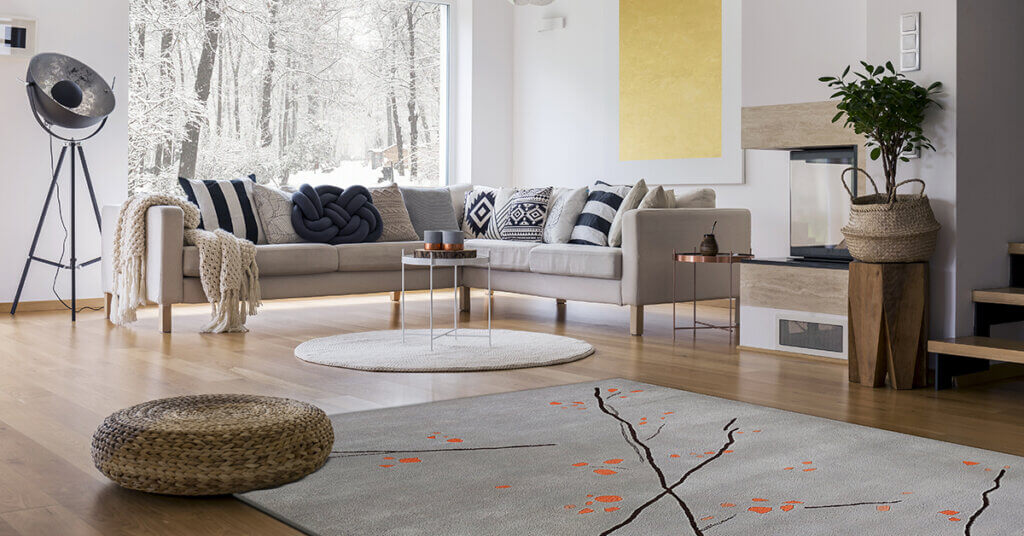 As mentioned earlier, you must not make this piece of advice a hard and fast rule to end up on an ordinary aesthetics. Exploring possibilities and customization may lead you to add artistic flair to the floor and eventually to the entire set of interior elements. While too much decoration, art, painting may not be your type, you may do that by maintaining sophistication and following the basics.
Be flexible with the material
While coordinating the aesthetics in different rooms is the priority, you must be flexible while choosing the material.  Material needs for a bedroom may not intersect with that of a living room that sees relatively more visitors. You would not want to ruin the delicacy of your rug with the heavy foot traffic.
While you have made yourself aware of the concerns in question, you know what best suits you, whether you want to go with the norm or try something out of the box. The latter is mostly a thing for innovative interior stylists, mature enough to experiment with new ideas. They generally prefer bulk buy from rug wholesalers and rug manufacturers who are well versed and have plenty of designs to traverse before choosing a few. Besides, customizing them as per one's own point of view and design aspirations has been in trend for good.