How To Trade tips for Interior Boutique Rugs And Carpets: An interior boutique rugs is generally a minimal showroom specializing in furniture, textiles, and décor. Interior boutique work with specific products. Consumers are attracted to these showrooms because their products are singular. Thus, they render a unique look to the customer's house.
Market researchers have proven that the industry will undergo a rise of at least 3.9% CAGR annually. Interior boutiques gathered a turnover of approximately 274 billion dollars in 2020. confirms that buyers are creating demand for interior boutique businesses to enrich their households and make them a conduit of their style and personality.
Suppose you are an interior boutique concentrated on rugs and carpets. In that case, certain information can be heralded to attract attention from the customers and gather special projects.
Interior Boutique Rugs And Carpets
How do you make rugs and carpets unique?
Occasionally, interior designers and interior boutique rugs owners would shop for rugs and carpets from the designer showrooms or home furnishings markets. They would further proceed to customize these rugs based on their likings. I can do it in several ways. The colors can be dyed, and the fringes might be shaved off. Gives the carpets a new appeal and conditions the textile. On other occasions, the interior boutique rugs might have ties with a wholesale manufacturer who provides them with custom products for sampling or according to their requirements. After that, they may be utilizing the benefits of private Labeling.
Private Labeling is a service that allows a brand to sell products manufactured by another brand. It is different from white Labeling as white label products demand the advertising of their brand and the collaborating brand. In contrast, private labelling exchanges investments for services, and their involvement stays hidden. Private Labeling is a good option for these interior boutiques as they can easily customize their products in all departments.
Under specific guidelines, from the materials of the rugs to the weaving style of the cut loop or pile, to the color schemes and model, and finally, the pattern; the interior boutiques can make the most out of their products and still retain features that are distinct to their product collection and brand identity.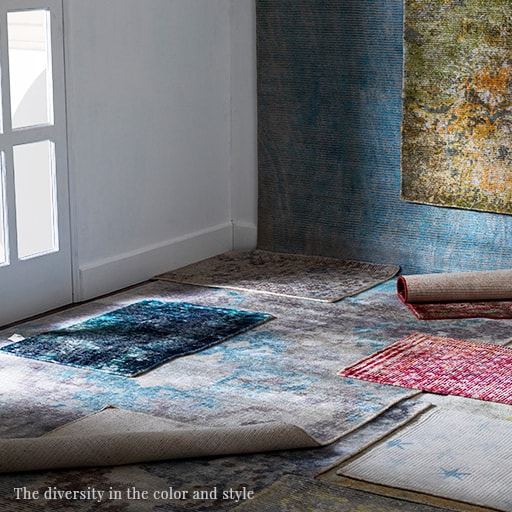 The diversity in the color and style
The interior boutique rugs are a one-stop solution for all the varieties. They house every item that is different because of their color, pattern, weave, amongst other factors. It gives their customers a huge array to select from and ensures that they are fixated on at least one product.
Since there are multiple colors in existence, the color schemes and combinations are already diverse. With the inclusion of the various color models, the choices are multiplied again. 
But color on its own does not dictate the lead and sales generation. Another essential factor is the pattern strategy. Pattern strategy is very different in all rugs and carpets. The current trends take the brunt for it. While some styles are ethereal and irreplaceable, some designs are chic and more contemporary. The innovations done within these domains, including the mixing and juxtaposing of these patterns, can also create new and more appealing ways.
Patterns are also subject to change within their weaving style. A way is more defined and fully realized if done with a printer. Therefore, printed rugs and carpets make the image sharper. Hand-knotted rugs and hand-tufted rugs take on the form of pixelated art. There might also be certain inaccuracies due to them being hand-made, each handcrafted rug being different. Although print patterns are likely to fade away while handcrafting using pre-dyed yarn can last for generations.
The value of purpose
An interior boutique rugs seldom offers the services of designers as well. They are crucial personnel in determining the décor of the house. A visit with them allows them to gather insights into the architecture of the customer's home. A watchful assessment of the architecture and the play of lights and shadows can be the deciding factors for the kind of rug and carpet that would suit the needs of a particular customer. At times, the need for a rug fluctuates, depending on the room used.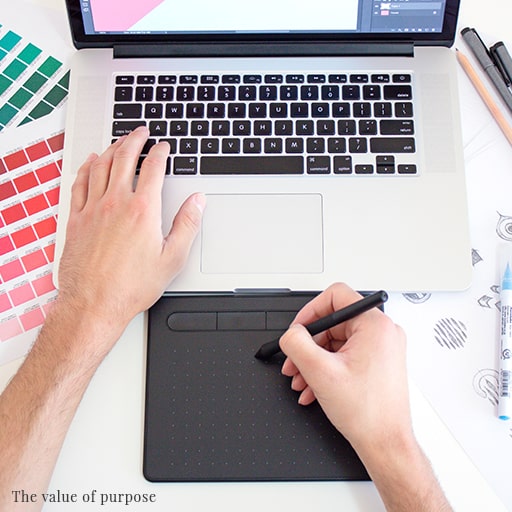 A bedroom requires a softer and cosy rug, which can be solved using a cut-pile Saxony carpet or a cow-hide leather carpet. For a living room, the most advised is a hand-knotted rug for its durability. Bathrooms can use a PET carpet due to its low absorption rate. Therefore, a purpose and the need heavily influence the requirement. Must analyze the customer's preference to steer them to an infinite choice of textiles, all of which serve their needs.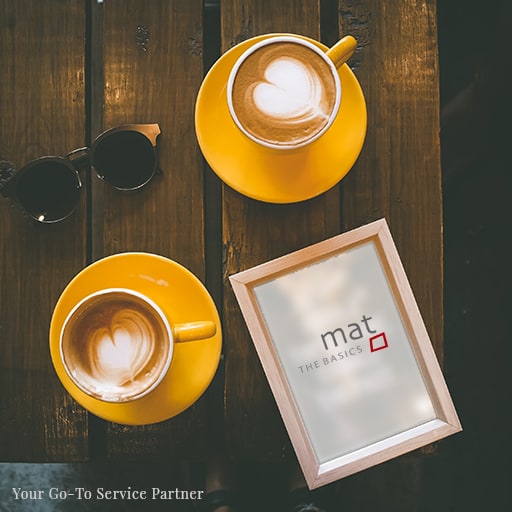 Your Go-To Service Partner
An Interior Boutique rugs is known for its styling choices and product ranges; thus, the focus should not dwindle. These showrooms urgently need to procure quality products that can match up with the style trends and are singular, unique, and distinct. They should not add to the dead inventory. For this reason alone, their wholesale distributor must allow them to either create a product from scratch or choose from their existing catalogue. In addition, they must also have a sense of style and must be reinventing and updating their products according to the demand. 
MAT The Basics is one such corporation. Not only do they have a separate style sheet, but they also specialize in rugs and carpets of various sizes, colors, patterns, and materials. The interior boutique rugs should have an option of customizing their products and having a choice within all the territories that make a quality product. Starting from fabric choice to the dyeing process, the weaving process, and finally, the finished product. MAT's in-house production is responsible for that as well. Employed with skilled workers, who constantly work with hand-looms and tufting machines to make rugs and carpets, they are kept under direct supervision to ensure that flawless products are the result. The trade programs also give assurance to the investors about product quality.
Thus, MAT is undoubtedly a better partner with all its services and a renowned name.