Purchase Custom Area Rugs for Interior Designers
It has been observed that many interior designers visit various handy departmental stores such as IKEA or a local shop to gather textiles. However, multiple other designers are ready to customize the products according to the client's request. Thus, they invest in distributors who manufacture wholesale custom rugs for interior designers.
Collaborate with the Client
To fully understand the needs of the clients, a designer arranges for visitations. Once inside the house, it becomes easier to gauge the requirements of a custom rug for the interior designer. The requirement for rug flooring or a rug should be specified. For rug flooring, the dimensions of the house must be measured to precision. The rug flooring required would be considerably larger than originally imagined, as the sides would have an impact on the rug installation.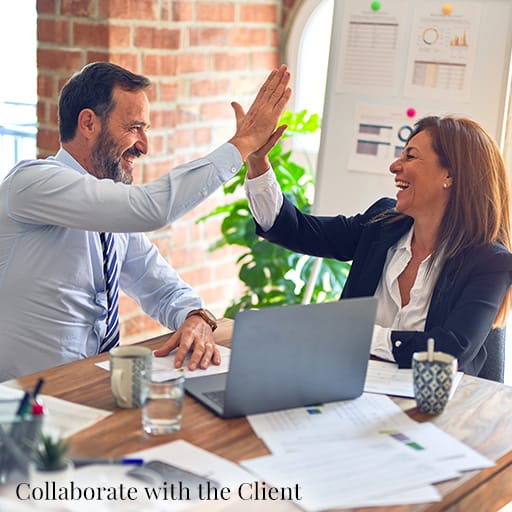 The Research for Style
Once the house is satisfactorily scanned, you might have an approximate number of different-sized rugs and carpets required for the job. The next step is to tabulate the market trends. Most importantly, custom rugs must incorporate all current styles and trends, and the designer must advise their customers accordingly.
Order and Customize your Area Rugs and Carpets
When you are sure about the client's needs and are ready to go ahead, you must look for a wholesale distributor. Usually, the distributors have their collection of product lines which they are willing to share with you. If any options presented to you corresponds with that of the client's requirement, you can make an easy inexpensive purchase.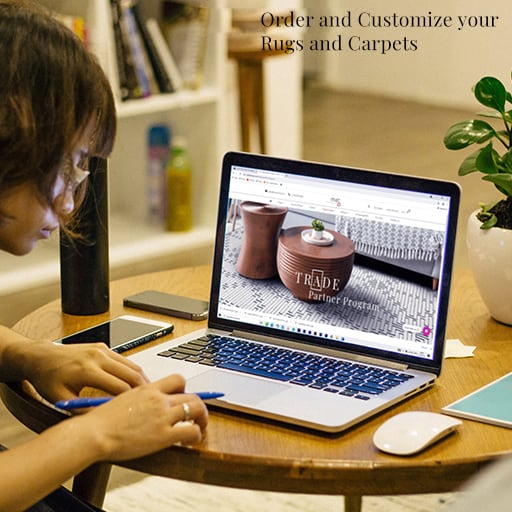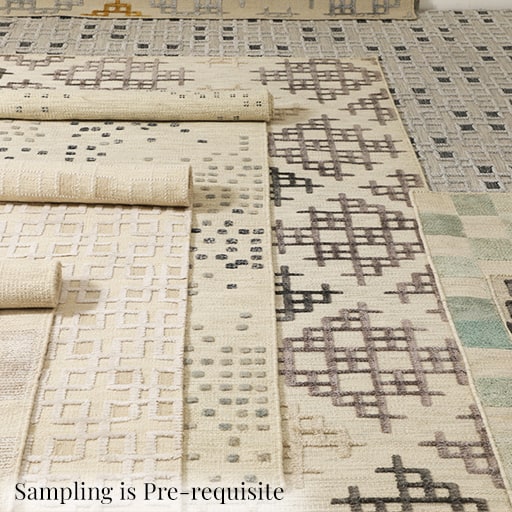 Sampling is Pre-requisite
The manufacturer would first provide you a sample in the desired color and pattern. This will allow you to assess the quality and confirm the colors that would be rendered. At this stage, it's about incorporating changes or going ahead with the quality as per the sample. At the time of commissioning custom rugs for interior designers, it is almost impossible to understand the texture, color, or quality of the carpet and a sample helps you corroborate your ideas and visualize them.
How to Order Custom Area Rugs for Interior Boutique
The custom rugs for interior boutiques are acquired from a wholesale custom carpet distributor. However, the process is demanding and can take a toll. Therefore, arises a need for an accurate and proper procedural chart to tackle the situation.
Gathering Data
It is essential to respond to your customer's needs. As an interior boutique, you might be able to help out your customers with a plethora of patterns in all different sizes. However, it is only after you get specific measurements of their house would you be able to suggest and make a custom rugs for interior boutiques.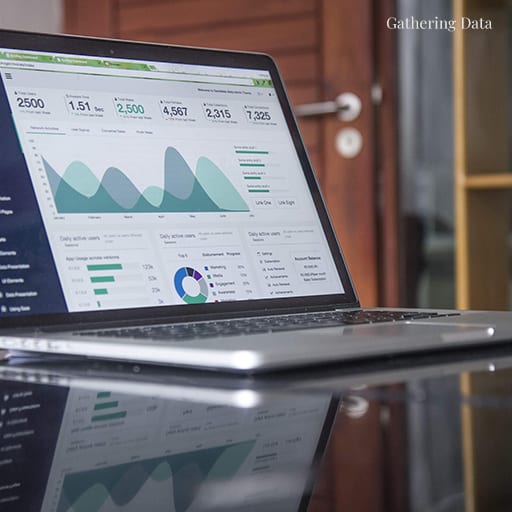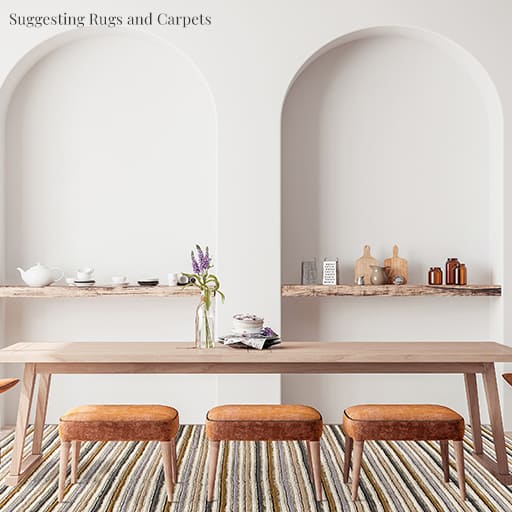 Suggesting Area Rugs and Carpets
Usually, customers would approach interior boutiques with their conceptual designs and patterns on the custom area carpets. They might include the generic antique Scandinavian weaving pattern or a simple yet contemporary monotone rug. Such prints are easy to find and you might probably have them in stock. There are great chances that a client might consult you regarding a whole new pattern such as polka dots or geometrical designs. These are harder to find and as a result, would employ custom area rugs for interior boutiques.
Finding the Right Wholesale Manufacturer
With the ever-increasing demand for personalized area rugs and carpets, the demand for wholesale manufacturers has peeked as well. As a result, manufacturers provide almost all the relevant services. Those being, but are not limited to, storage facilities, customization facilities, trade programs, private labels, and at-home delivery. You must select a wholesale manufacturer that provides all the services that you require and that too at the trade price to efficiently provide a custom area rug for the interior boutique.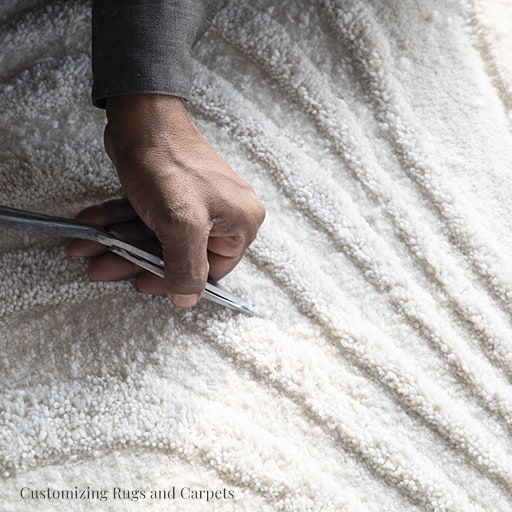 Customizing Rugs and Carpets
Once the client provides you all the details and you find the right manufacturing partner, you can start with the production of custom area rugs for interior boutiques. At this stage, you have the power to determine how you would like your personalized area rugs and custom carpets to look. You can sample the color of the yarn, the weaving mechanism, the labor intensity, the pattern to be imprinted, among the many other factors that contribute to the same. On your notes, the producer would take care of the production of a sample custom area rug for interior boutiques to represent the finished product.
Delivery, Payment, and Final Results
Once the personalized area rugs and custom area carpets are made, they would be delivered to either your boutique, at the client's house, or even kept in the manufacturer's storage grounds. The delivery would depend on the type of rug being produced, with hand-knotted carpets taking almost months to a year. Since the manufacturing is on a larger scale, you can negotiate with the producer and get the best price.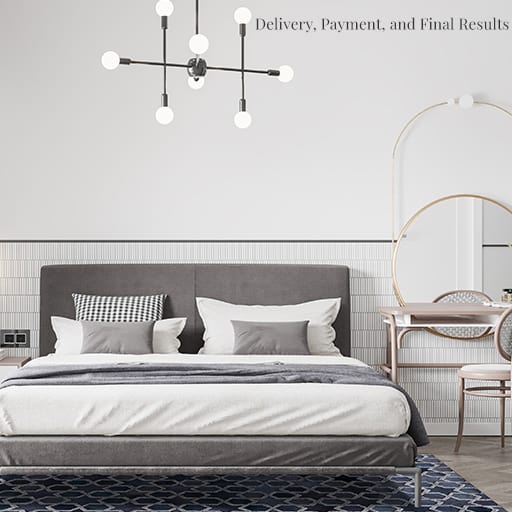 How to Order Custom Area Rugs for Rug Stores
Custom rugs for rug stores combine the latest fashion in textiles with the ease of customization. This is an effective strategy as this allows customers to acquire personalized area rugs and custom carpets at one shop only. It is also a great opportunity for first-time shoppers who would benefit from your expertise.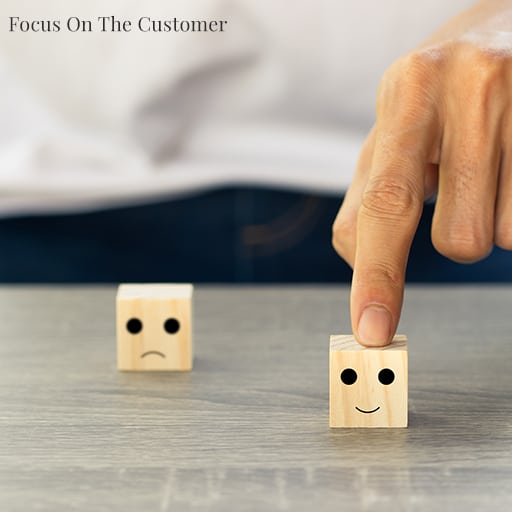 Focus on the Customer
It has been observed that customer demands are occasionally guided by the latest fashion styles which proliferate their interest in custom rugs for rug stores. As a cooperative assistant, your responsibility includes understanding the customer's requirements. Personalized area rugs and custom carpets speak to the style and personality of an individual. Different buyers have different perspectives and would like to permeate the same.
Research the products and services
Settle on a manufacturer only after dense research. At times, you might not get all the services for either customization or private labelling from a singular corporation as a result of which you would need to invest in other firms. This can take a toll on your budget, hence you need to research on their quality methods. They should correspond with your brand needs and identity.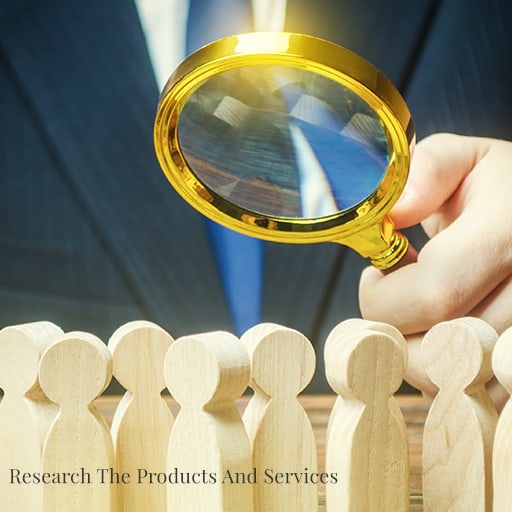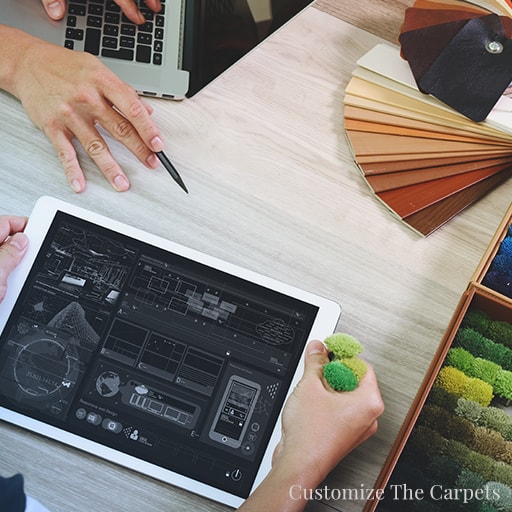 Customize the Carpets
Once the wholesaler is agreed upon, visitation must be arranged. Their existing catalogue of personalized area rugs and custom area carpets will give you a notion of both the quality as well as the variance in pattern and style choices. There are certain times when your need can easily be suited with their prevailing style-sheets and you can easily ask for production of these wholesale custom rugs.
Sample the Pieces
At the end of every production phase, you need to ask for samples of the custom area rugs for rug stores. A sample is an accurate measure of the desired personalized area rugs. A sample can help if you need alterations to the rug before the production of custom printed rugs and carpets wholesale.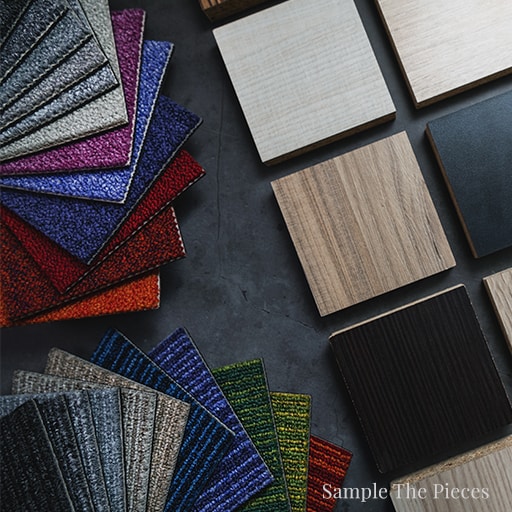 How to Order Custom Area Rugs for Small E-Commerce Companies
As custom rugs for small e-commerce companies don't necessarily have to be housed in a physical store, a few parameters must be cemented for the smooth functioning of the business. The procedure would also help acquire personalized area rugs and carpets wholesale, and help deliver them.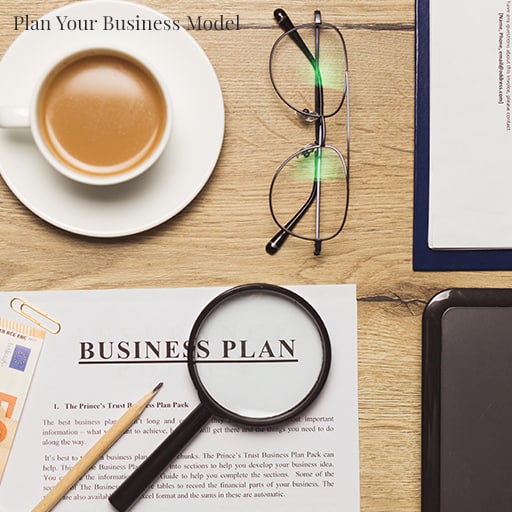 Plan your business model
It is of grave importance to plan the business model primarily. A well-established structure would give you an idea about the further requirements within the framework. It will also bring out the flaws in the system which can be easily eradicated.
Exploring the current season
A part of the budget should be laid out for market research programs. They should be responsible for conducting social experiments and psychological researches to figure out the customer psyche. A qualitative analysis would help you understand in determining the criterion that is implemented by the masses while selecting a personalized area rug.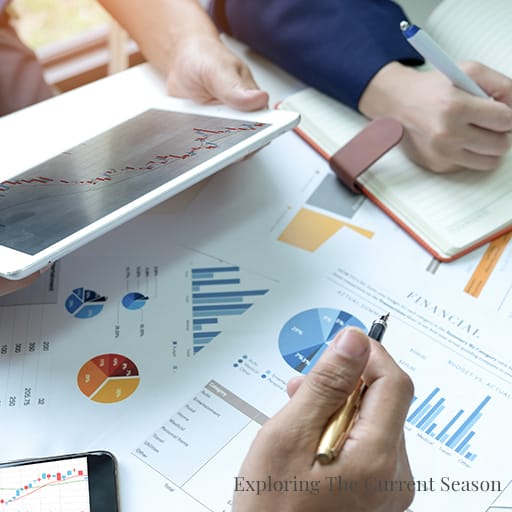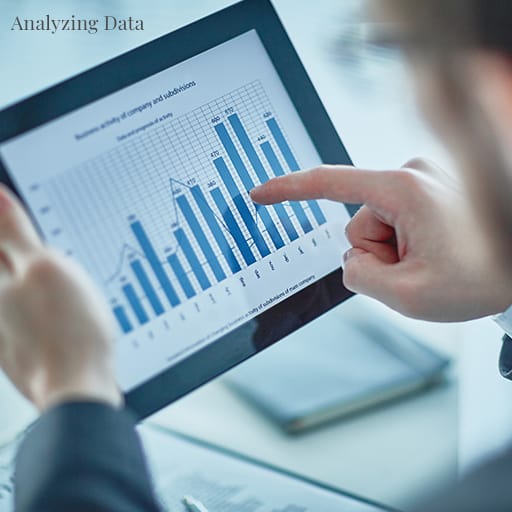 Analyzing Data
After a research procedure, analyzing the resulting data is imperative. It will answer your queries and guide you to invest in the right products. You can start searching for a wholesale distributor of custom hand-tufted rugs on these parameters. It depends on you whether you wish to employ the services of one wholesaler or multiple. Though multiple wholesale distributors might give you different products but the same services, the budget would sky-rocket and you would be forced to spend more to create custom area rugs for small e-commerce companies.
Working with the Wholesale personalized area Rug Distributor
With the analyzed data and a wholesale distributor of your choice, you can start creating custom rugs for small e-commerce companies. A large number of wholesale manufacturers have an established inventory of personalized area rugs and carpets and allow you to select from within it. Due to their tie-ins with different brands and specialist services, these products are made up of the latest trends in custom hand-tufted rugs.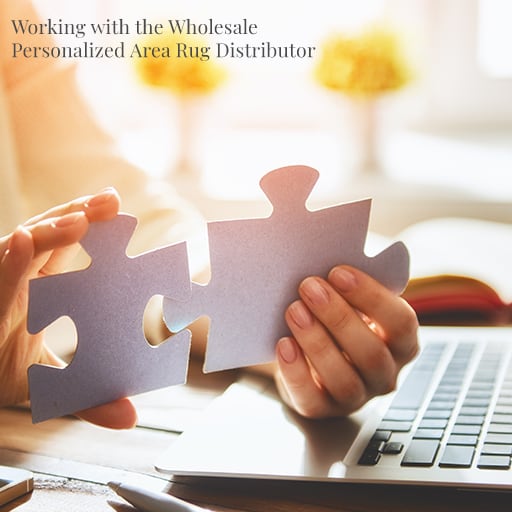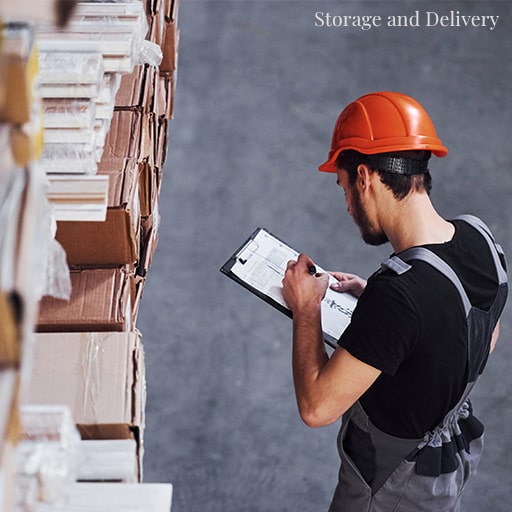 Storage and Delivery
The production of these custom area rugs for small e-commerce companies can be completed within weeks to months depending on the amount of labor spent as well as the type of personalized area rugs. A hand-knotted carpet, even with several skilled artisans at a time, can take a few weeks. On the other hand, custom hand-tufted rugs and custom printed rugs can be finished within a matter of weeks to days respectively.