How To Choose the Perfect Rugs For Kids Spaces: The toughest task for an architect, a home furnishing expert, or an interior designer is to do the décor for a kid's room. Often, in the hassle of adding elements to make room for bright and vibrant elements, the mistake is to forget an important element – an area rug.
Rugs can be a kid's playground, they can be a safety mat for your kid, and it is a stylish piece of art. Reading, playing, gymnastics, kid-wrestling, etc., your kids are too busy throughout the day. Hence, it's important to have a safe, nice, non-toxic, easy to clean, and durable rug for your kids.
We place rugs on our flooring for the safety of our kids. Rugs provide them with a specific playing area and add to the charm of the room. They provide a safe and warm playing environment.
Perfect Rugs For Kids room
You don't want to compromise with your kid's safety, so it is essential to keep a few things in mind. What are they made up of? Does it have any harmful compounds? Many rug manufacturing processes include Volatile Organic Compounds, which can later emit harmful gases, causing breathing problems and allergies. Toddlers and kids will roll on the rugs and can pick the dropped-off food to eat again. This can let the harmful compounds enter your kid's body.
Let's talk about some creative and organically manufactured prefect area rugs which can be your ideal choice for a kid's room.
Rug for kids
Sports Rugs for Kids:
If the kids are sports lovers, you should encourage them with a customized rectangle sports pitch rug. Sports rugs can be ordered in various sizes according to the size of the small player's room. Based on the preferences, round-shaped sports rugs can also be designed in different sizes. Sports rugs are protected with a rubber backing so that there's nothing to worry about a child sliding around. The thickness of sports carpets is sufficient so that they do not hurt when falling.
Soft to touch
Easy to clean
Very comfortable
Appealing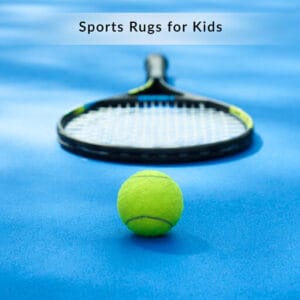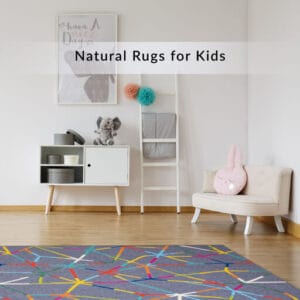 Natural Rugs for Kids:
Natural Rugs are inspired by various natural objects like flowers, clouds, stars, etc. Flowers or cloud rugs can be a beautiful addition to a little girl's room. These Rugs have calm and soothing colors to enhance the look of the angel's room. Floral Rugs features a beautiful floral pattern, and cloud rugs feature a soothing color combination that can add depth and comfortable warmth to a kid's room. Thanks to their solid construction, these rugs maintain the quality even after rough use.
Inspiring Pattern
Soft to touch
Vacuum Friendly
Cartoon Rugs for Kids:
How about integrating the kid's favorite cartoon characters into their room? Cartoon Rugs are appealing for babies and kids of any gender. With the choice of various cartoon characters, you can choose the kid's favorite cartoon to match their room décor. These rugs are soft enough for the kids to crawl and roll without getting injured with a thin pile. These 100 % washable rugs are ideal for keeping things clean.
Favorite Cartoon Character
Washable in Machine
Thin Pile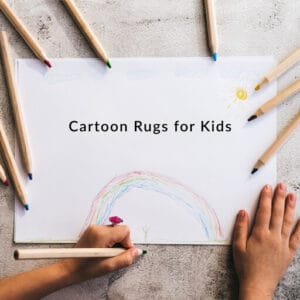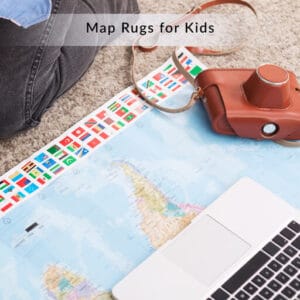 Map Rugs for Kids:
Get a kid's imagination on a roll with Map Rugs for Kids. Map Rugs are available with different types of maps. They have a map of the entire town printed on it or a map of an amusement park. To grab a kid's attention, these map rugs are marked with a zoo, airport, park, streets, etc., so that the kids can drive their toy cars on the roads of the map and visit various places. Map Rugs are available in various sizes for kids of different ages to play with. The colors used are bright enough to make it attractive and live, so that older children also don't hesitate to play on it, and the rug doesn't age out too soon.
Enhances kid's imagination.
Easy to clean
Multiple Sizes
Learning Rugs for Kids:
If you want the kids to utilize their playtime while learning something new, you can select learning rugs for the kids' room. These learning rugs can be a great addition to a child's play area. The usage of bright colors and large fonts is enough to attract the kids. With the help of these Rugs, kids can learn to recognize letters, numbers, shapes, and colors. Ideal to enhance a kid's learning ability while playing, these multi-colored rugs can match any setup of bedroom decor.
Better recognition of Shapes, letters, colors, etc
Good to develop imaginative skills
Easy to wash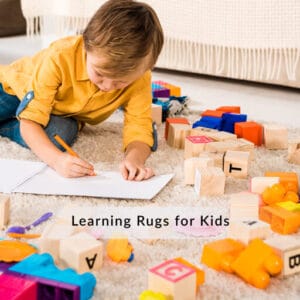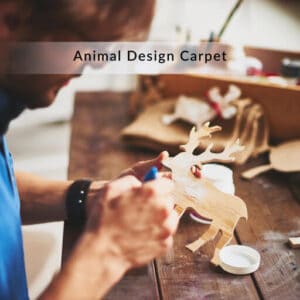 Animal Rugs for Kids:
Elephant, Tiger, Panda or whale are just a few animals available with Animal Rugs for Kids. The colorful patterns of different animals on rugs are suitable for all age groups. These animal rugs are soft and comfortable, and easy to roll up when not in use. Your kid can learn about animals and develop an additional area of knowledge with these animal rugs.
Cute Designs
Suitable for all age groups
Different Animals
Colorful Rugs for Kids:
Made with 100% Wool, these ultra-soft and attractive rugs with different patterns and multi-color options give an adorable look to your kid's room. Kids love rolling on a soft surface, and since it is made from 100% wool, it is safe for your kid's little hands and knees. The colorful pattern is selected so that your kids will like it even when they grow older.
Ultra Soft
100% Wool
Attractive Designs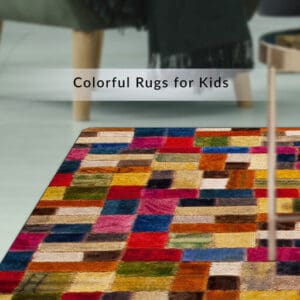 Most of these rugs are produced regularly because they are open to a kid's imagination and unique to every child. Our Bespoke Service allows custom rugs to be produced in unlimited design, color, size, shape, style, material, and weave. Connect with us to find the perfect custom rugs to complete the décor of a kid's room perfectly.