You can choose different area rugs to decorate your living room, but sometimes it isn't easy to know which kind of rug will work the best for your home. Some carpets may seem like they would work well with your home, but upon closer inspection, they seem not to fit nicely as you had hoped.
The right living room area rug can bring all your accent colors together, add pattern to a neutral palette, or soften the rough edges of a room. Before deciding on the color or design of the rug, think about how the rest of the living room already looks or how you want the seating area to look. Make the living room feel more like a separate space by adding an area rug to shape all the furniture around you.
You can add rugs to the rest of the room to highlight different spaces: a short pile runner in the kitchen and dining table and carpet under the dining table. To help you make the right choice, here are some tips on what kind of rugs are the best for your living room and why.
1. Functional aspects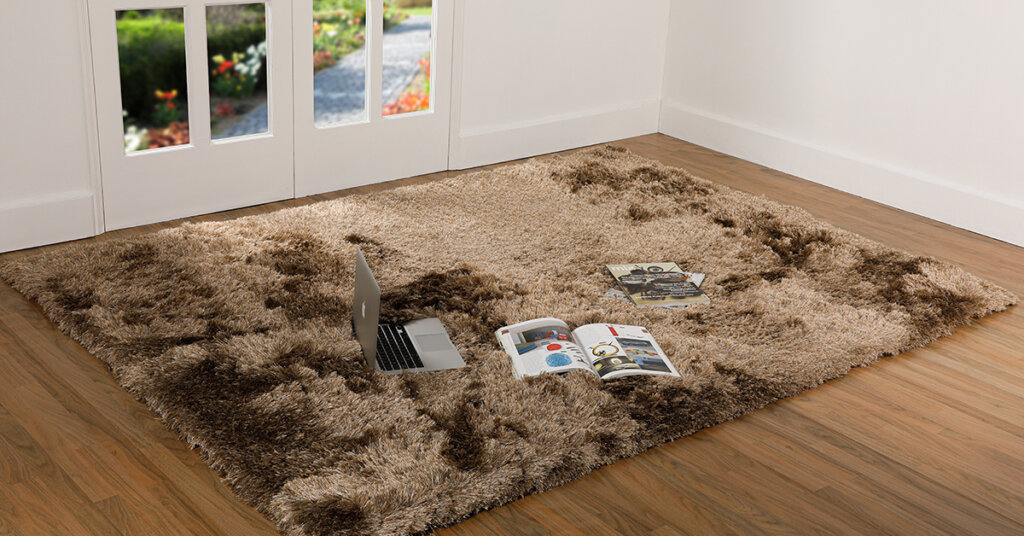 Defining the purpose of a living room is essential. The activities that can be performed in such a room should be known so that a rug is chosen along with materials and weaving process that can withstand it. It is also essential to consider how you want the room to function- to be classy and glamorous or simple and chic. Based on this choice, you can then choose the rugs that will add to the room's décor.
2. Size:
When choosing an area rug for your room, the first thing you need to consider is the size of the space you will be covering. In any case, the choice of the most suitable size for the rooms should be made based on the size of the living room and its specific use, as well as the furniture that fills the space region. Misperceptions of rooms can lead to choosing sizes of living room rugs and area rugs out of proportion to the available space. The best size and shape rug for a particular living space will help bring the room's overall look to life while also showing off the best qualities of the carpet itself.
3. The texture of the rug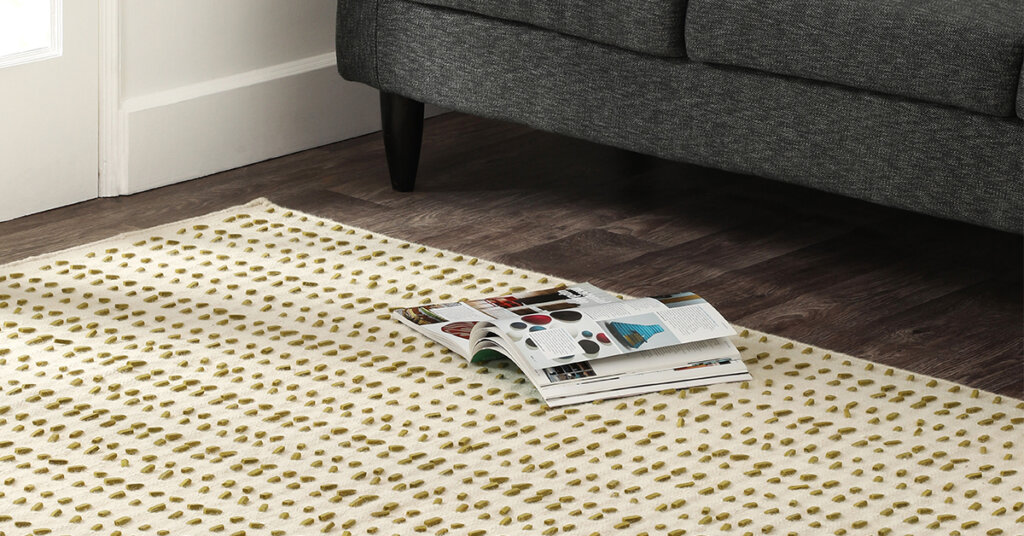 Area rugs proudly crafted from beautiful, traditional style or with wool are perfect for a living room or any space that needs elegance to impress. A beautiful shaggy area rug immediately impacts warmth, texture, and pattern, making it ideal for living rooms with parquet floors or other spaces where subtlety is desired for a classic feel. With a beautiful wool texture and stylish design, such an area rug will bring elegance to your living room or bedroom with its lovely ivory color that suits any season.
4. Styling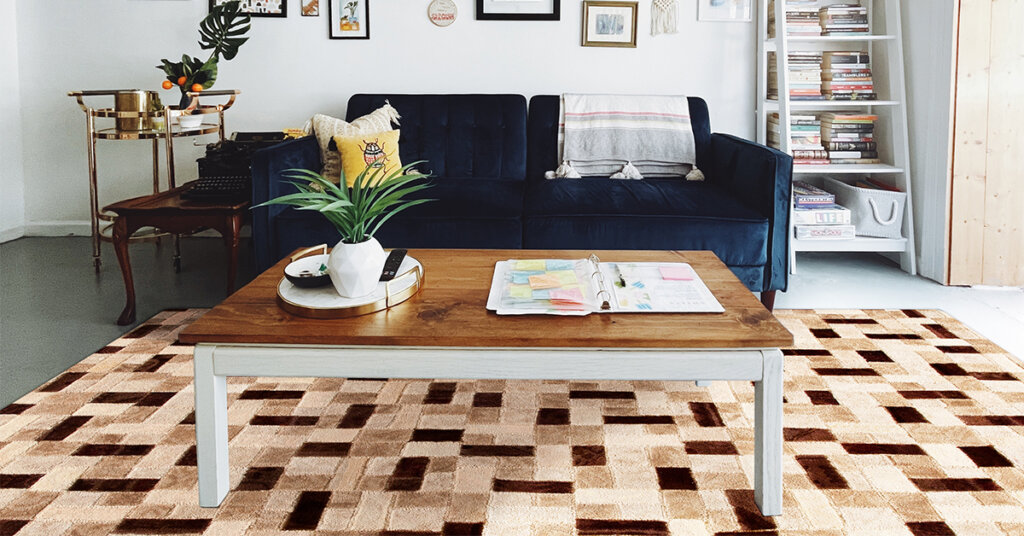 Retro, modern, mid-century, and boho-chic living rooms differ in their appearance. They can be upscaled using more dramatic color schemes and vintage decor than contemporary furniture. You can use two identical area rugs for the living room and dining room in an open space room, then add variety by choosing different upholstery colors, such as yellow and gold for the living room and red and gold for the two rooms in the dining room.
5. Colors, the feel-good factor of a room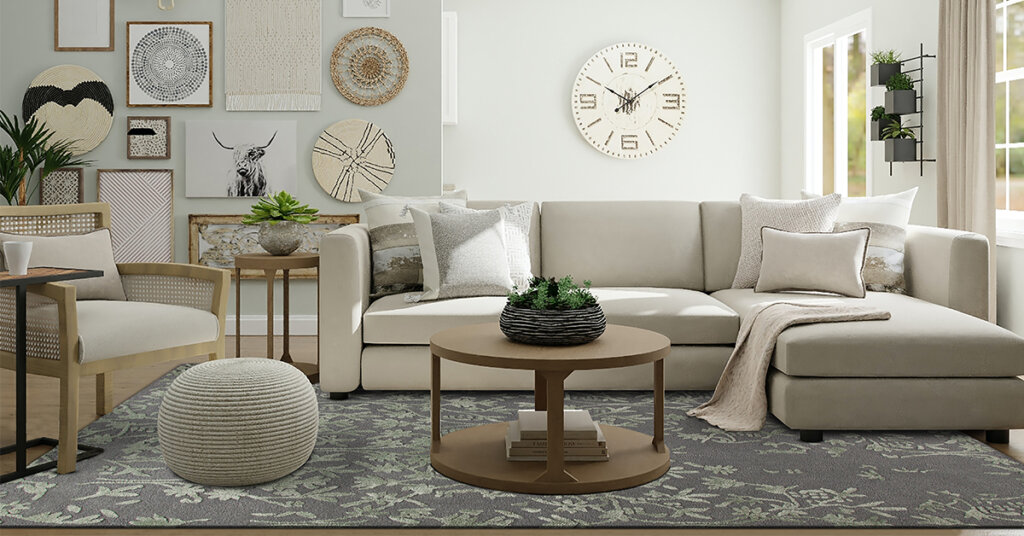 Clever use of color can make the living room feel more calm, serene, cherry, and comfortable. You can use colors to add drama to your room whenever you feel it requires one. Area rugs are available in numerous shades. With their vibrant colors and patterns, rugs form an element of the room wherein they help make a small room appear large or create an expansive room feel closer without the difficulty or cost of moving or building partitions. One can also choose a bold-colored area rug with multiple patterns. This will help in hiding away the spill marks of food and drinks or the patch marks left off by the furniture. A vibrantly patterned rug helps conceal the wear and tear.
6. An option of layering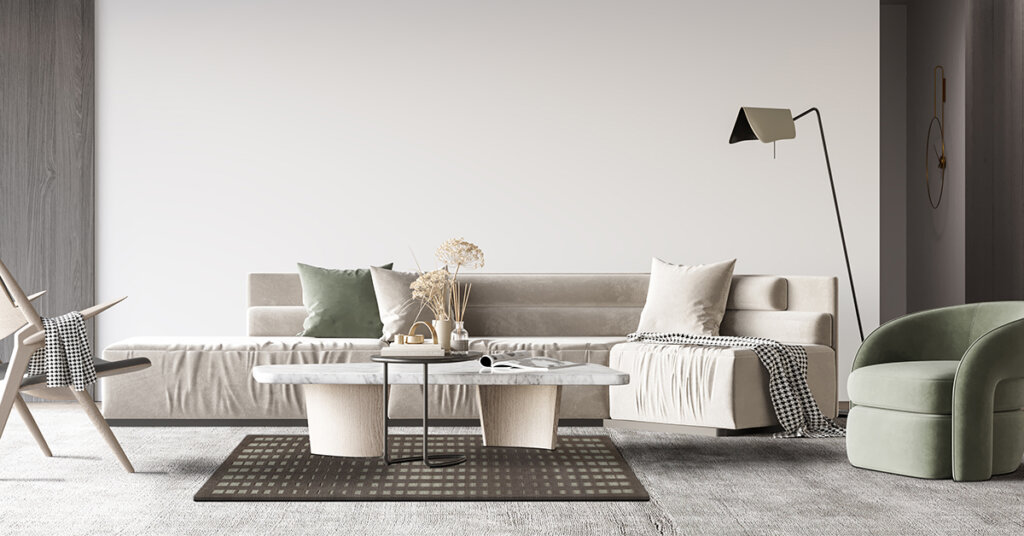 Individual area rugs can be placed in the living room, such as a shag rug for its soft texture. You can also opt for layering the rugs. A considerable carpet can be spread across the room, covering all the furnishing with legs on, and then a small rug can be layered below a coffee table. This becomes an easy way to create visual interest and add dimensions to a living room.
7. Care and maintenance:
An area rug needs to be adequately cleaned and maintained. Whenever there is any blotting, it should be cleaned immediately with soap and water. Professional cleaning should be done every once in a while for the microbes, dust, and dirt to be removed.