One spends the utmost amount of time in a living room. The living room is often seen as one standard room that serves to be serving multipurpose. If we take the functional aspect, then the living room does not have any role, unlike the kitchen room or washroom, yet it falls under the most valued room because it gives a shape to the rest of the house.
A living room doesn't only serve the purpose of you spending time or kids playing and watching television, and it deals with more aspects. A living room is what indirectly represents us. When guests are hosted in a house, you take them straight to the living room, so in a way, you reflect your style.
Even with the proper furnishing, the room does not reflect the style it is supposed to give out. Amongst all the other rooms in the house, the living room demands and creates special attention.
Before we suggest some incredible makeover for a living room, it is crucial to consider some basic rules.
Basic measurements: no matter what the room is, it is essential to measure the area before placing the rug.
Essential furniture: whether you want to keep a formal tone of the room or go for mix-match, only essential furnishing will define the room. Unnecessary accents will only add to the room's elements and eat up space.
Adding rugs: placing rugs as wall-to-wall carpeting or as area rugs will help change the feel of the room. It also will help add warmth to a space.
The walls: a bare wall can sometimes make the room with all look incomplete. It is to be kept in mind that you should not ignore the living room wall. You can choose for coloring the wall, place photo frames, mirrors, etc. so that the room gets a proper dimension.
Proper lights: installing lights on an interior is a tricky task. It involves a lot of proper planning. A bright-colored room with low and bright light will make the space loud. On the other hand, when you install proper lights in a space, it will help you highlight the accents in a room.
Herein, we have listed six incredible makeovers for a living room. Read them through and bring in the change.
An enormously unorganized room to an organized one: An enormously unorganized room to an organized one: rarely a big room is a complaint, but when unorganized will seem unpleasant to the eyes. A vast room in any style can be made into an organized one by arranging the pieces of furniture and placing an extra-large living area rug. This will help anchor the furniture and prevent the room from appearing messy.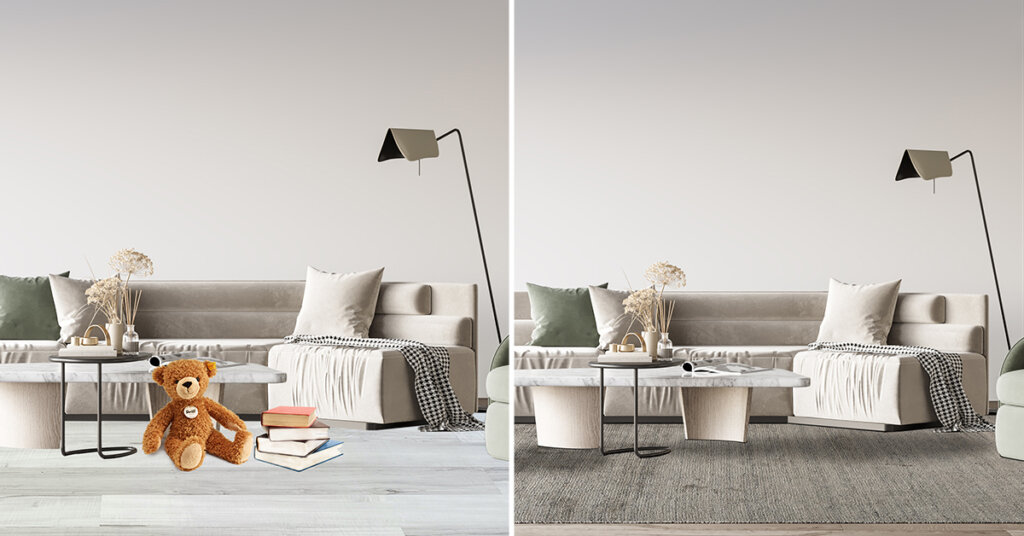 2. Little changes: a makeover generally feels simple yet is a hefty task, sometimes it even includes bringing in changes that are minute but go unnoticed. You can start by changing the floors. Either you can opt for hardwood floors or go for a blend of hardwood floors and covering such as the rugs. An engineered floor covering will help provide the room with a polished base.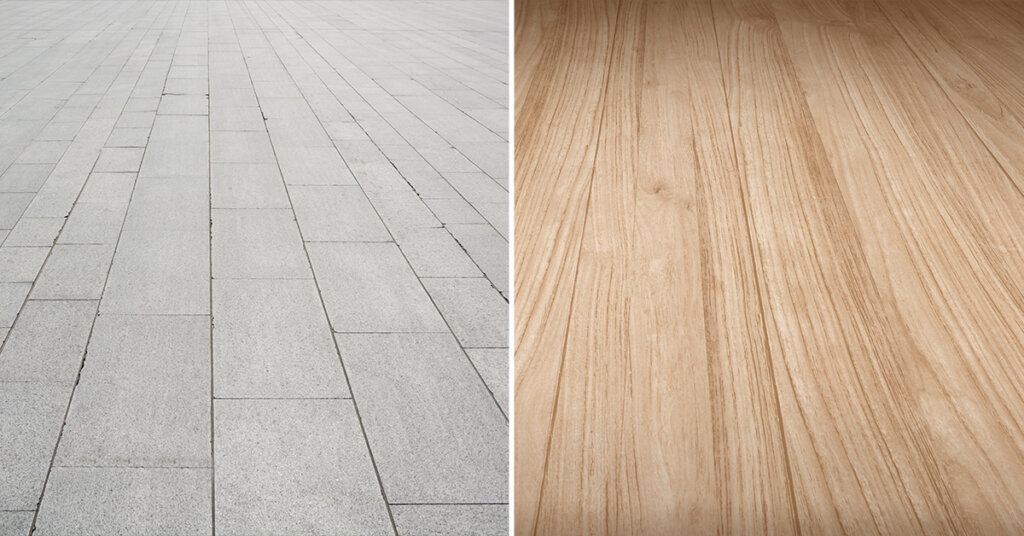 3. Empty to exuberance: in case your living room is out of date, painting the room will bring in some minor changes. You can select placing some artistic elements in a room. A traditional rug or fanciful seating arrangements will bring a classic look to a room transforming bare space into exuberance.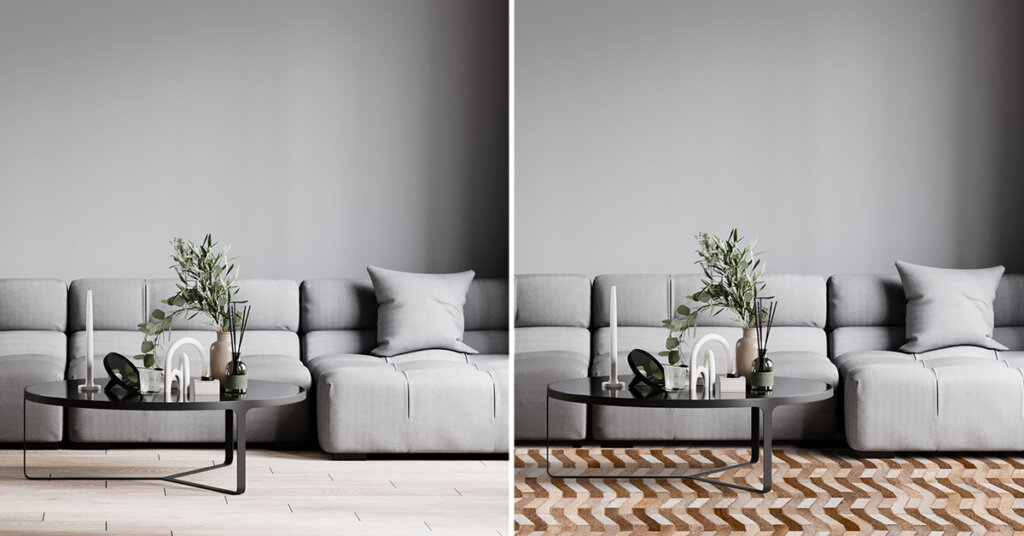 4. Boring to inspirational: living room should be made comfortable and pleasant. You can style a living room as per a theme or choose an accent that happens to be the inspiration for the room. A rug is better suggested to be the element used here as it can be used as the focal point in a room. You can also opt to place wallpapers on the wall of your living room. This will help you enliven the space by preventing it from being dull.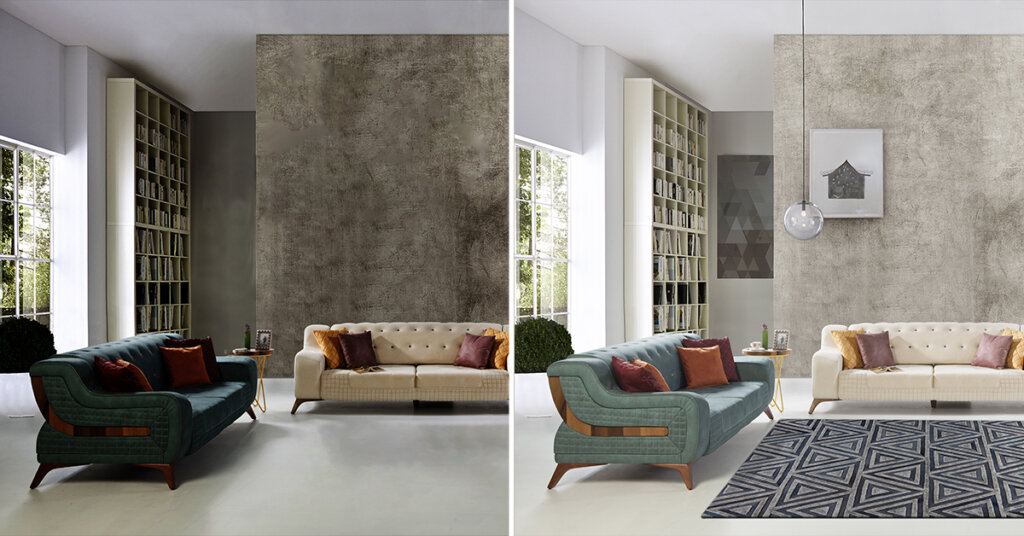 5. Narrow budget: renovating a room requires you to spend on some materials. To narrow down your budget, choose only necessary items like a sofa set, a rug, and some lights for your living room. You can place minimal furnishing in your living room by keeping the focus on only one accent. Changing the ceiling with proper lights attached can get a desired makeover in your room.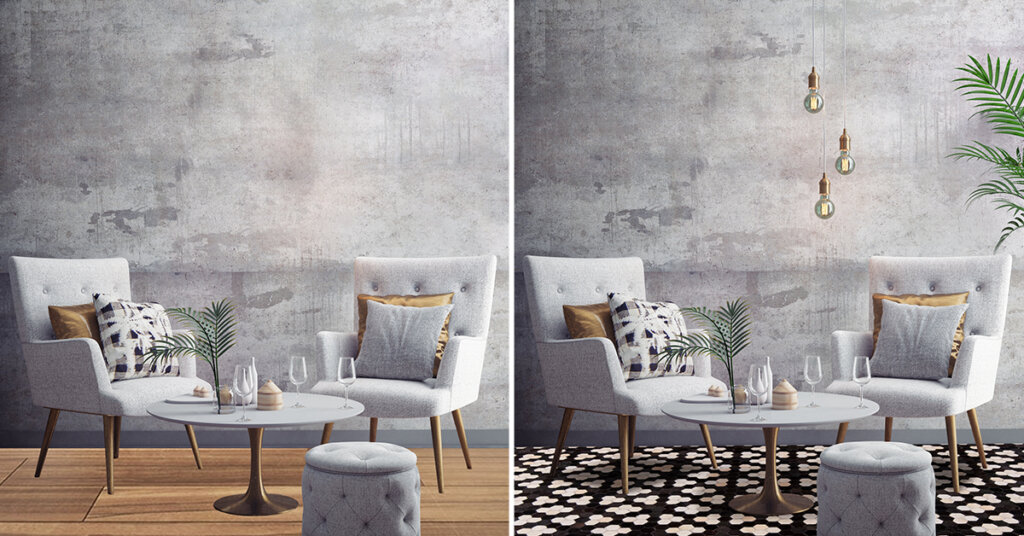 6. Compact spacing can be made airy: in case your living room is compact, you can make it breathable, by adding and removing a few items. You can remove an enormous sofa set and place a minimalistic couch along with a pouf and a rug placed near it. The rug placed on one hand will add to the aesthetics and the simple couch will make an airy space for the room.