Take a deeper look at our Revelation pillows with Mat the basics: Home decoration can sound complicated sometimes, but believe us when we say that pillows can be one of the best head turners in a room. Pillows can be a fantastic expression of your taste and style. Adding more geometric shapes can sometimes clog up the room. It's better to add those shapes to pillows in a calculated manner. You can use these pillows to spice up your living room without spending an exhilarating amount. And they can be moved from one couch to the other, depending upon your mood and preference of symmetry.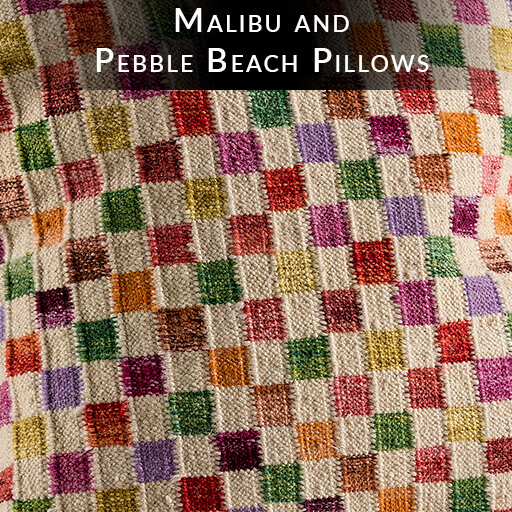 Malibu and Pebble Beach pillows
Janacek takes inspiration from classics such as mid-century California and west coast designs. The materials used are natural, and handcrafted manufacturing techniques are used to craft beautiful pillows. The Malibu Pillow is handcrafted with multiple yarn combinations and over ten neutral shades. However, the pebble beach showcases a more organic pebble motif embroidered on a cotton fabric that resembles raw silk.
Cubism and Spot on pillows
The black and white collection offers bright coral designs on a black background, the inspiration being the cubist paintings of the 1930s. All the pillow designs are handcrafted, cut, and sewn. The focus remains on the minute details of handcraft on the fabric. The spot-on pillow draws inspiration from the modern pop art of the 1960s. Combined, they can give off a feel of the 1900s in a room decorated the same way.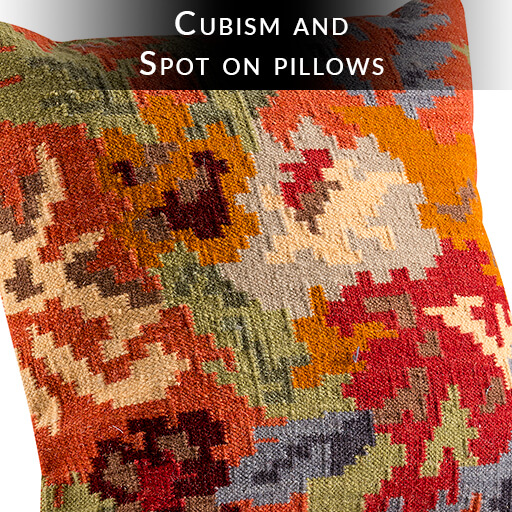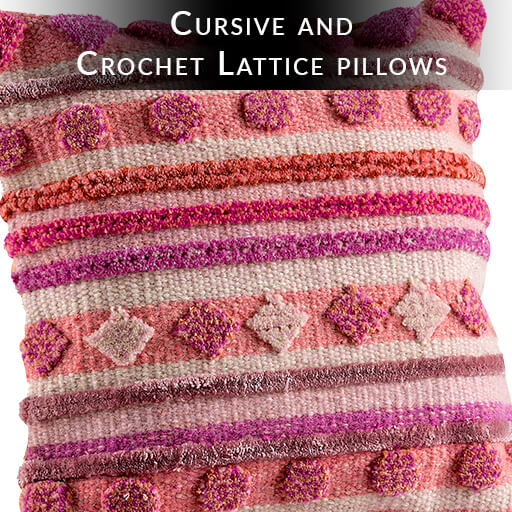 Cursive and Crochet Lattice pillows
A design that requires incredible skill to create, these handcrafted pillows can keep your room winter-ready. Handmade manufacturing from the material that remains soft throughout winter can give you similar feelings to your sweater. You can hold it in a moody evening with fairy lights in your living room wearing your favorite sweater. These pillows are perfect for a cozy living room, even if it's small.
Candlewick Tile and Perennial Garden pillows
A collected look can deliver in a collected living room full of bold and dark colors. The pillows have a contrast in the pattern full of light and dark shades of wood. Golden accents give the pads a glow that catches the eye. You can't resist but hold this beauty that you cannot stop staring at. Candlewick pillows have a look of bright candle wicks that light up your dinner table once in a while. Perfect for spicing up your look a little while your pillow shines with your candles.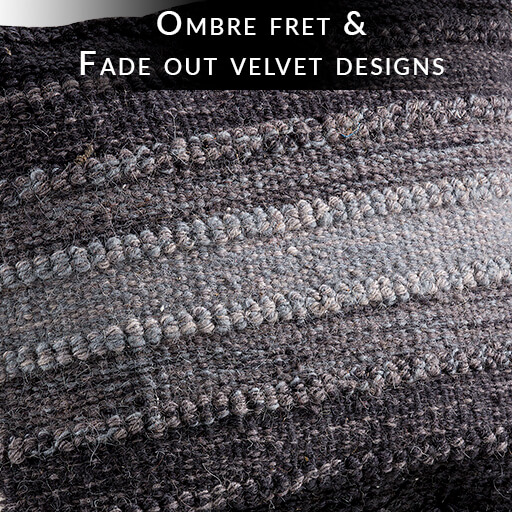 Ombre fret and Fade out velvet designs.
These designs have shiny velvet on them with fade-out colors that reflect different colored lights from them. Can create a beautiful illusion in your living room that will captivate anyone. Geometrical shapes with curves can create a beautiful reflection in a bold living room. Velvet manufactured couches and sofas can create a stunning set-piece with bright lamps above them.
To conclude, it's time to upgrade your bedroom with the Revelation as mentioned above pillows with mats.