Rugs are a great option to alter the appearance and feel of a room; however, finding one is not simple. If you are looking for the perfect rug, you are probably considering the style, size, and layout; however, the material and weave in a rug you pick are equally crucial.
Rugs come in various fibers and weave, each with distinct benefits and drawbacks. When thinking of durable rugs or the overall appearance, it is worth acquainting yourself with the materials and the techniques in them and how you can use them to enhance an area.
The best rug for your needs will require considering the rug's location and purpose. Before you decide on the pattern or size, check out our blog's information chart to assess the advantages of rug materials and the weaves.
Durable rugs
What makes a rug durable are the materials and its weave. Finding the most durable rugs that are durable and trendy can be difficult to locate. We have put together a list of the most durable and long-lasting rugs ideal for use in your home areas. In this blog, we will simplify frequently asked questions like the durable rugs and their materials or what makes a durable rug.
What makes a durable rug?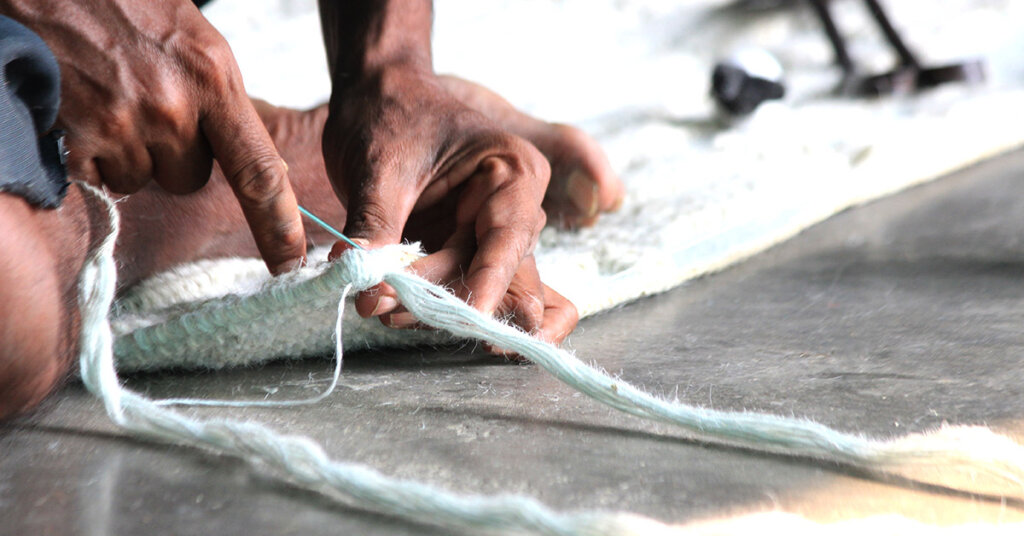 The most durable carpets are categorized by how long they last and the degree of resistance in the face of wear and tear. Here are some other qualities to look for:
This aspect is crucial when you're looking to purchase a wool rug. The size of the fiber is the primary factor. However, the staples held, crimp, color, and strength are also crucial. Coarse grade wool is typically employed in rugs because the fiber is stronger and more susceptible to pile.
How tightly the rug has been made
A durable rug also depends on how tightly the weaving process is effectively done. A tight weave is more effective than an unwoven rug in areas with a lot of foot traffic as they hold the form of the carpet for a longer time.
What types of rugs are mainly durable?
1.Hand-knotted rugs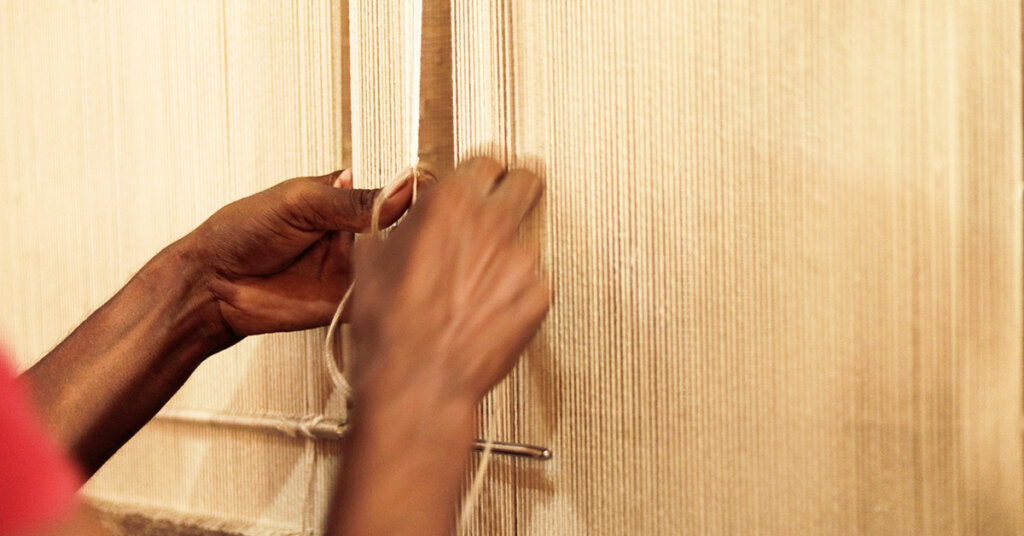 High-quality craftsmanship and suitable material are possibly the most crucial benefit of a hand-knotted rug, differentiating this particular floor covering from others. Our hand-knotted durable rugs are unrivaled in terms of craftsmanship and endurance. We manufacture hand-knotted rugs, which are the true essence of the original craft. Regarding standing, the durability there is absolutely no match for hand-knotted rugs. Our hand knotted rugs are made with organic and toxin-free chemicals which can withstand heavy foot traffic and the test of time. With proper maintenance and cleaning schedules, they are to last long for generations and maintain their luster.
2. Flatweave rugs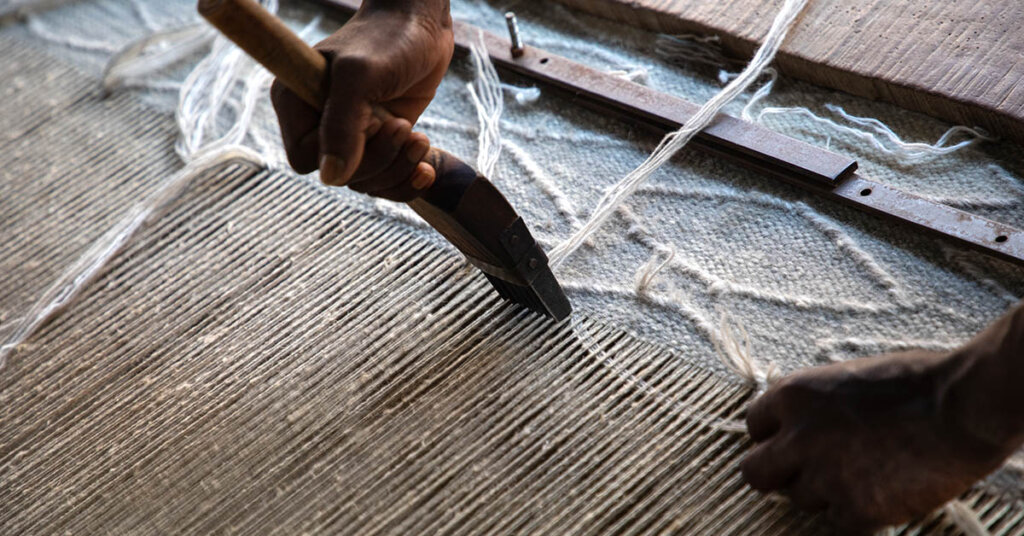 The flat weave rugs are made with a basic weaving technique that produces beautiful patterns and vibrant shades. The materials are made to pass through a horizontal loom, creating vibrant patterns, but without backing which is usually seen on tufted rugs. Because of this, flat weaves are less bulky, flexible, and reversible because the pattern is similar on each side of the rug.
We manufacture flat weave rugs that are more durable than rugs with piles, usually constructed loosely woven and less likely to form a mass. Because they are tightly knit, flat weave rugs are comfortable and easy to maintain.
A flat weave rug is ideal for rooms in your home where there is a lot of moving over the same areas of your rug, for example, an entryway or sitting space with just two pathways to leave the space.
3. Hand-loomed rugs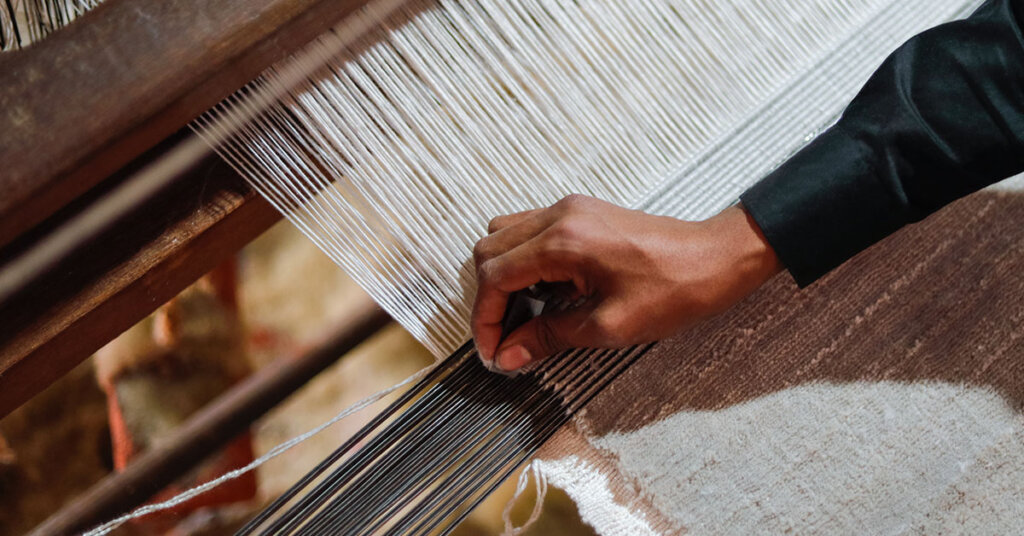 We house the handloom rugs that are woven using a vertical loom with an attached wrap. The rod's thickness determines the pile height. The weaving process is so that certain limits restrict the designs. They can feature a stunning loop, cut pile, or both. Hand-loomed rugs are binded before it sent for hard-washing.
The process of weaving handloom rugs gets played in knots which also proves its quality and durability. A variety of materials are used in the making of hand-loomed rugs, which ensures the factor of durability.
4. Hand-tufted rugs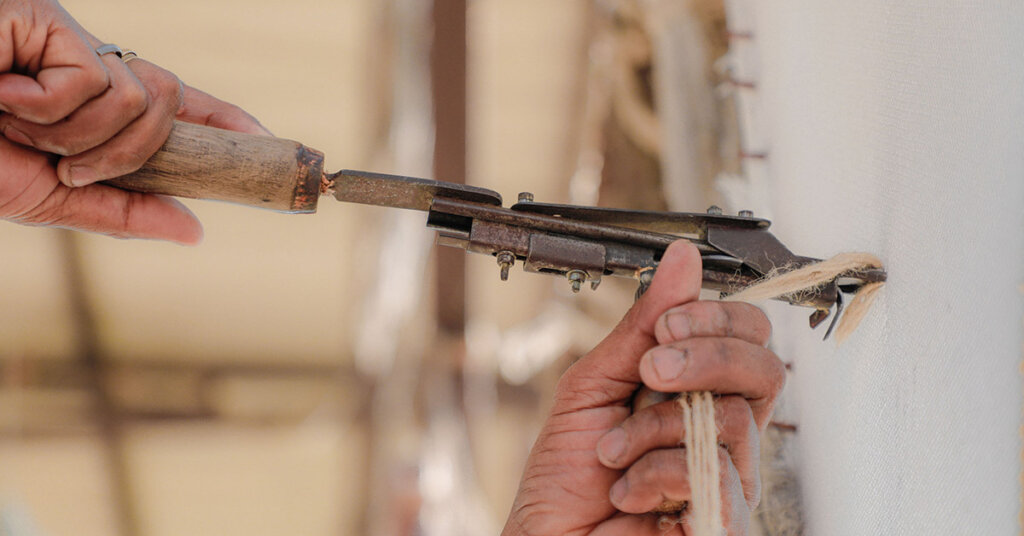 Compared to hand-knotted rugs, tufted comprise a less durable rug category. Tufted rugs are made onto a canvas wherein a hand-operated tufting gun is used to punch materials into the fabric.
Although the most common material is wool, we also manufacture tufted rugs in numerous other materials. Tufted rugs have design flexibility, which makes it possible for weavers to create patterns ranging from simple to complex designs. We house tufted rugs in all varieties of color, material, and size.
Materials for durable rugs
A. Wool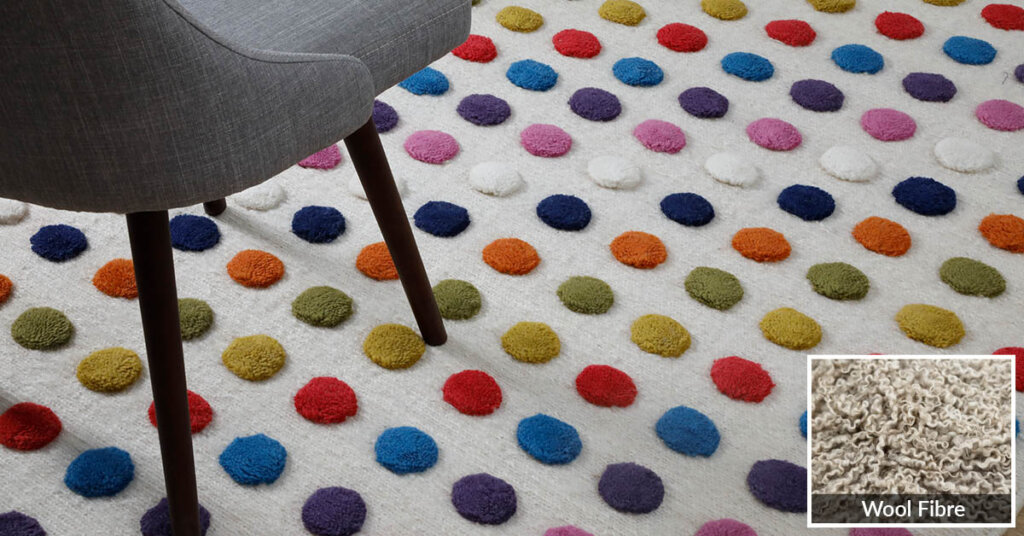 Wool rugs are renowned for their toughness and durability in various styles. Its thick fibers resist crushing, enabling it to resist stains and water. Durable rugs from wool make for an excellent choice when you have children or pets playing around or in areas with a lot of foot traffic, like the hallway or living room.
Additionally, wool gives you the most desirable of both, with its luxurious and comfortable feel. Wool rugs are suitable for any space, mainly where you'll spend long periods.
B. Synthetic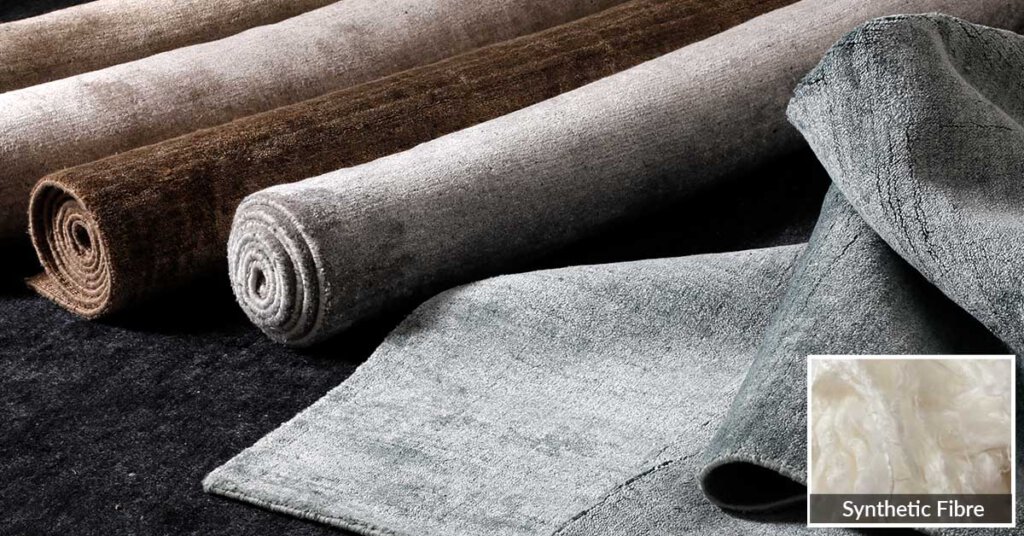 Synthetic rugs are made of artificial materials, including nylon, viscose, polyester, and polypropylene. These materials are designed to mimic natural fibers. This rug type is commonly found in indoor-outdoor spaces since they are not affected by UV rays when they are exposed to sunlight. They are also easy to clean and a low-cost alternative to the more expensive options, including silk and wool. These material falls to make durable rugs and are as strong and luxurious as wool. The soft, fluffy, blanket-like texture is reminiscent of wool's shiny fibers; however, the durability makes these rugs versatile enough to be utilized outdoors. Switch for these durable rugs in striking designs and colors to make your home more inviting, brighter, and more fashionable.
C. Cotton
With cotton, too, durable rugs are made and are a favorite because it is inexpensive. They typically come in fun, lively colors, and exciting designs. Cotton rugs are easy to clean and can last longer when maintained properly.
D. Silk
Silk rugs are durable rugs and typically expensive. Beautiful and elegant Silk rugs offer exquisite shimmer and sleek smoothness. Since silk is soft and highly attractive, you'll want to showcase it. But, it's ideal for areas that are not crowded. The shimmer of a silk rug will require a little more attention than other materials for rugs. Combining fibers made from wool and viscose can give the same stunning appearance as silk but with more outstanding durability and less maintenance.
Durable rugs from silk require proper maintenance and professional cleaning is a must. A vacuum cleaner on low settings, typically designed for hardwood floors, is ideal.
E. Hemp and Jute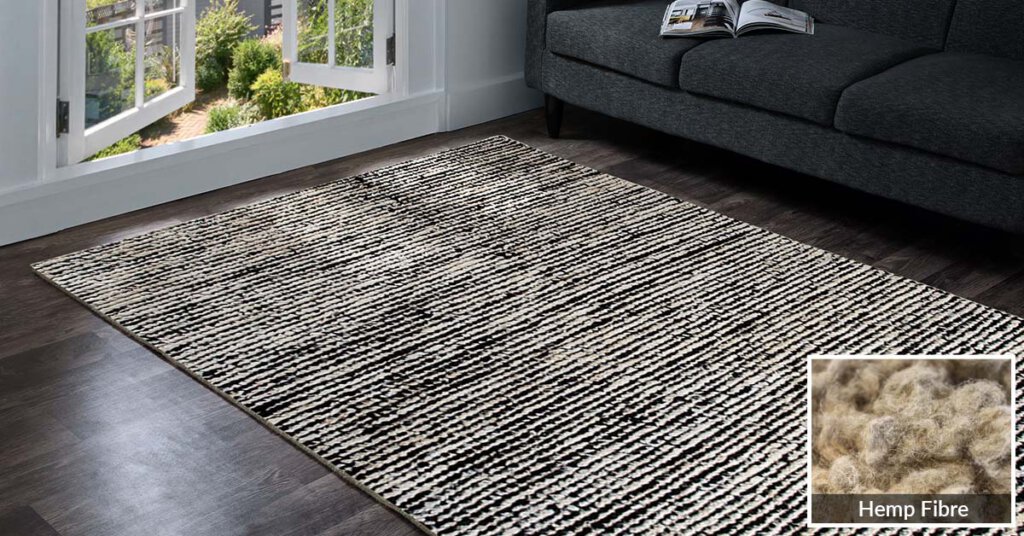 Hemp and jute are both sought-after materials for durable rugs. Their large, dense piles provide a massage-like experience for your feet. Rugs made of these materials are weaved in sturdy construction, which makes them have a lower risk of shedding dirt and are more likely not to accumulate allergens which means they're better for your loved spaces. The neutral fibers of jute and hemp are timeless. You can mix and match these carpets with more vivid patterns to create a visually appealing room.
Conclusion
The rug's weave and material are important aspects to take into consideration. Durable rugs are made with suitable materials or blended to give the perfect appearance and feel for the space. Here at Mat The Basics, we manufacture durable rugs without compromising quality. We only want the best products to get delivered to you. As rug manufacturers, we are aware of the requirements and demands of space, and that is why we ensure that there is the highest quality in all of our products.