You will constantly encounter geometry in home décor. Adding a geometric rug is like complementing the architecture without forcing an unnecessary element to it.
There is a buzz around geometric area rugs. They are stylish and anchor other elements of a room, and they can also be an on-trend element that produces a flurry of attention. Geometric rugs are versatile, as they can fit into many decorating themes. Geometric patterns currently in trend include diamond, Aztec, Greek key, honeycomb, and chevron.
1. Supports a minimalistic interior design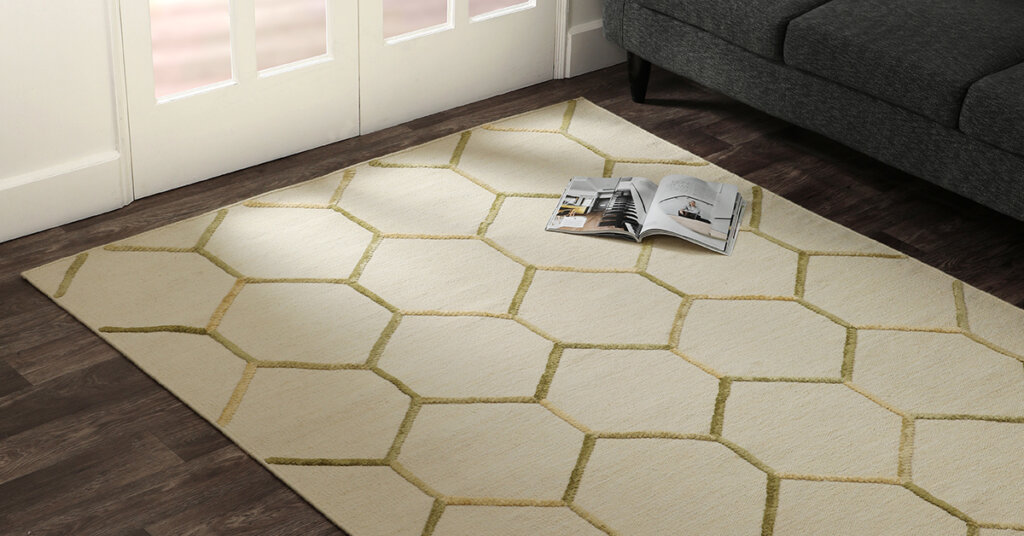 Geometric rugs are incredible for a room with a modern design that prefer a minimal setting. The geometric pattern rug in neutral shades are the best way to bring a touch of sophistication and minimize vibrancy that may come due to colorful decorations. The Khema2 hexagon pattern rug in neutral tone will just do that.
2. Lends a contemporary touch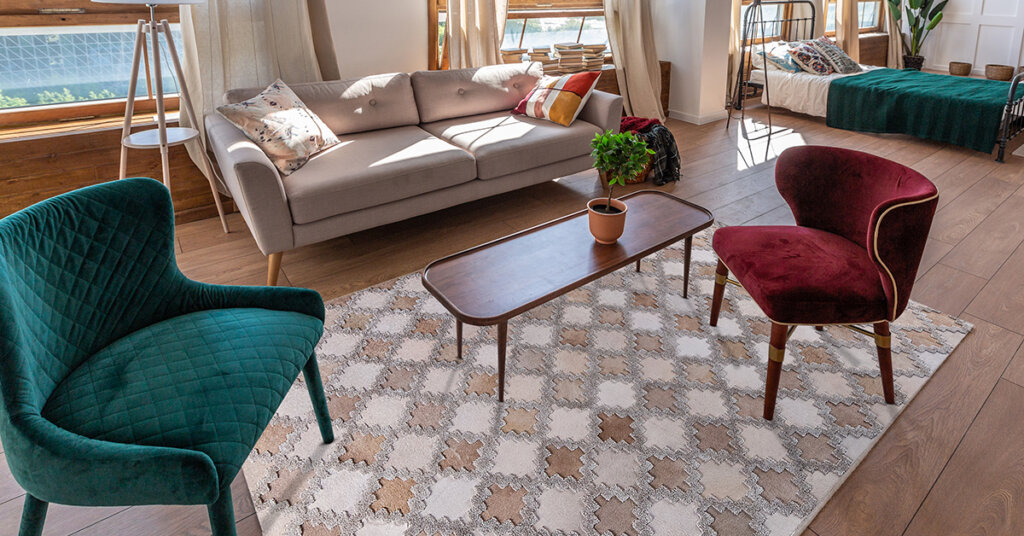 A geometric rug is an excellent choice for rooms that need a contemporary, calming design. The Alcor Beige is one such piece. Because of its versatility, this type of rug works in nearly every room in the house. The pattern of a geometric rug plays off the shapes of other entities in the room. A geometric rug is a perfect choice for a room with soft colors and neutral colors.
Also, when a geometric rug has a pile height that is too low, it looks less imposing and gives the room a more modern feel.
3. Align with decoration requirements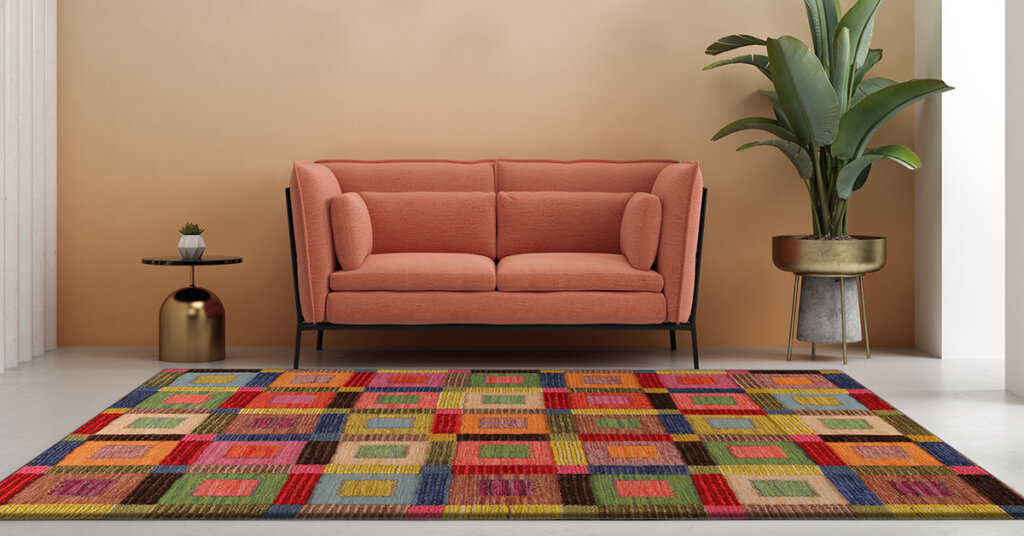 Geometric rugs come in various patterns and colors, and they can blend well with the rest of the design scheme. You can place a geometric rug anywhere in your home, from the living room to the bedroom, beneath the dining table or in a patio. For instance, you can use a fun geometric pattern area rug if you have a neutral-colored sofa. However, if your room is bright, you can't go for an intense color combination but choose to incorporate neutral hues.
A multi-color Geometric Area Rug like Big Box Multi is a great way to update your living room. With its fascinating shapes and multiple colors, this rug adds an air of tranquility to any room. Intricate geometric pattern and plush pile height are some of the key features of this rug.
4. Make a room spacious
A geometric rug is beautiful for several reasons. First, it can add depth to any room, regardless of size. Because of this, depth can be a crucial element in creating a room that looks more spacious. They make the room look longer and wider than it is.
Geometric area rugs are also good for use in hallways and passages, as they can enhance the entire environment. A large geometric rug in a hallway or passage will make the room look spacious and open.
5. Reciprocate with the room's architectural shapes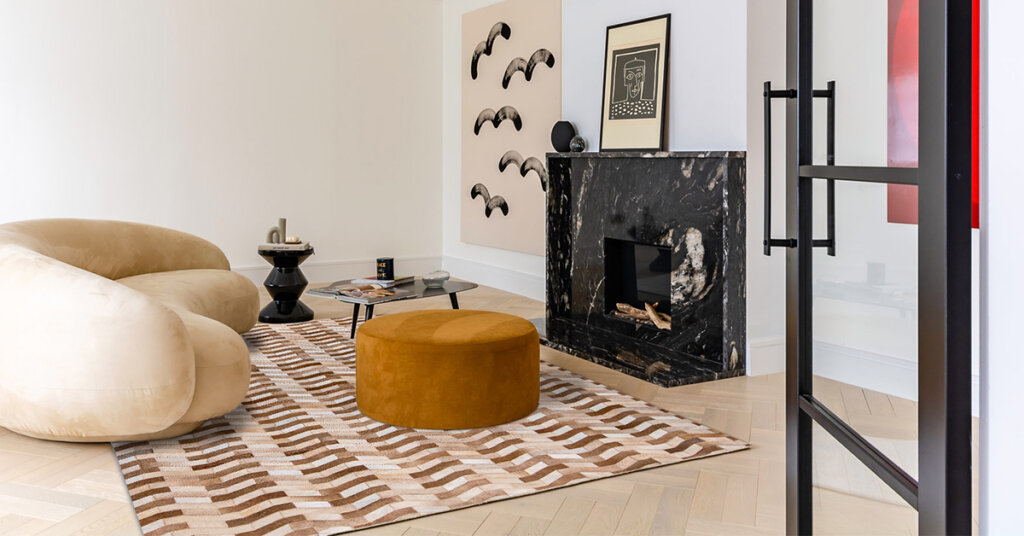 Choosing complementing geometric rugs can make the room's architectural shapes become compact and pop. When choosing pattern, choose a rug with a neutral color palette, such as the Algedi Beige in this room to make it feel natural and along the existing architecture.
Ultimately, a geometric rug must reciprocate with your home's architectural design. If the room has beautiful architectural details, a large rug may overpower the rest of the room. A smaller geometric rug can highlight the beauty of the room's architecture, bringing attention to the architectural details.
6. Add twist of pattern to a solid décor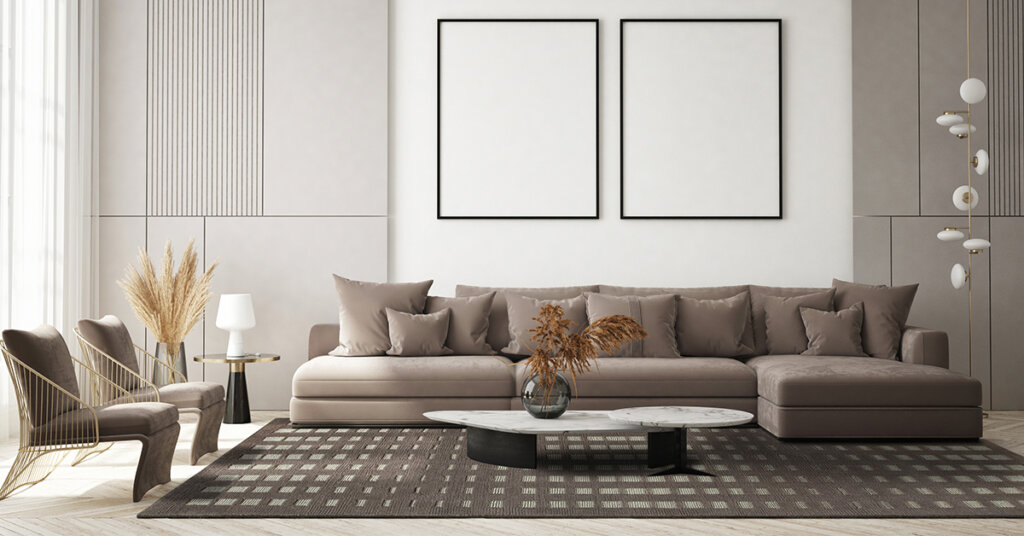 The versatility of geometric rugs makes it fit into eclectic style of room. The geometric patterns and variations can transform an otherwise dull space and unidirectional solid colors look like it's been redone in a flash.
Hence, a geometric pattern rug carefully chosen for colors can complement a room to form a harmonious color scheme that enhance how the room's overall appearance. Geometric area rugs are a great choice for modern and energetic spaces. This type of rug is available in various sizes and can add an artistic touch to any room. Some designs are subtle, while others are bold and eye-catching.