Most Popular Area Rug Style: Style is the element that determines the rug's beauty or how appealing it would be. Besides modern and traditional styles, the residential rugs have many other styles that have picked up their position in the latest popular area rug trends.
Area Rug Style
Bohemian Style
These styles are great to choose for interior designs and are rich in the arts. The main feature of these styled rugs is that they're vibrantly colored. The tribal art patterns can be overdyed in various colors. It looks like a less traditional variety of Persian style but still different from each other popular area rug Styles.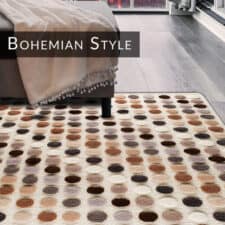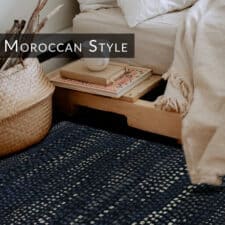 Moroccan Style
These rugs are precisely the opposite of Bohemian rugs. Complementary colors are used (usually different shades of black in white background) to elevate the trendy look area rugs style.
Kilim Style
Kilim preserves the antique pattern in the area rugs style. These rugs are hand-woven without any piles making them lightweight and possessing simple designs with rich colors.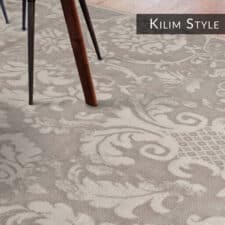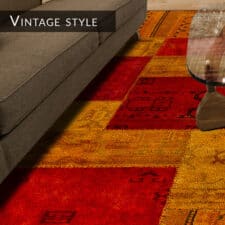 As the name denotes, these rugs are going to give a nostalgic feeling to your floor. These semi-antique style rugs are best and can be used as a bedroom or living room area rug Style.
Ikat Style
An Ikat style comes under transitional area rugs style (both traditional and modern) and looks classy. Nature-inspired patterns can be observed and come in a variety of dyed colors.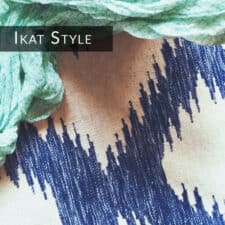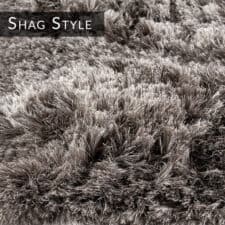 Shag Style
Shag-styled rugs are super soft to touch and are usually made using wool or cotton. These area rugs styled have a longer pile length, loose textured feel, and fit into any room space.
Layered Style
More than a style, it is an arrangement of two different area rugs. These styles have highly caught up with the trend and are much popular. Usually, cowhide rugs are used to layer over another styled rug. You can use a layered Area Rug style in your large room space to define it with a unique style.