To create a room in vintage style for your home, several elements should be incorporated, such as color tone, embellishments, and furnishing. This styling requires furnishing that gives an old-world feel.
Several elements are used to curate this décor. It can range from basic to sophisticated items. When we refer to vintage, we keep in mind, an era that was known for its exquisiteness and its feel of grandeur. Trendsetters have brought along many changes in this styling form. A vintage look can be curated even with a modern aspect.
We have listed a few elements that can be used for styling your room in vintage style.
Wooden items: Wood is not only used for its texture and color. Its durability is the supreme aspect and is the best item you can consider when you want a room in vintage style. Its stripes and color patterns go for a timeless piece of décor.
Color palette: Be it pastel or bold color schemes, adding saturation to the room gives it a look. Merging today's trend along with a vintage feel and choosing a color palette is an important aspect to be considered.
Textiles: Vintage area rugs, pillows, and curtains are mostly suggested to prop up a vintage style in a room. Adding such props will complement a timeless space.
Glass lightning: When you set up a room or think of redesigning it, correct lighting is important. It adds to the ambiance and enlivens the texture.
Floral pattern: Flowers have always signified freshness. From old age to new age, they never go out of trend. From grandeur to a minimalistic look, flowers just add their charm with their variety of patterns and colors. Vintage area rugs, cushions, and poufs in flower patterns will build a look that has the atmosphere of your choice with a touch of rejuvenation.
Along with comfort, if your bedroom has a look, it reduces stress and helps you relax. It is a personal room with many emotions attached. Therefore, styling it even with minimalistic items will directly affect your mood.
Here, we have provided you with eight ideas to style up your room.
1.Vintage Renaissance in a contemporary style room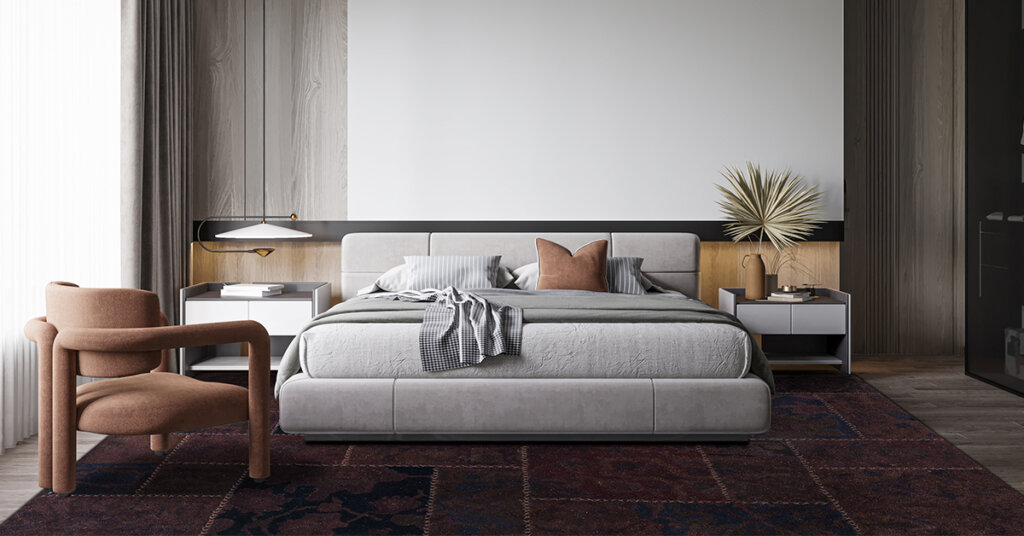 If you have a room that has a modern outlook, you can still give it a vintage feel. Pair the furnishing of the room with a vintage area rug for the enhancement of the room. Renaissance Blue from Matthebasics is an ideal vintage rug with its striking motifs reminding you of the past era.
2. Traditional Jalwa-2 Purple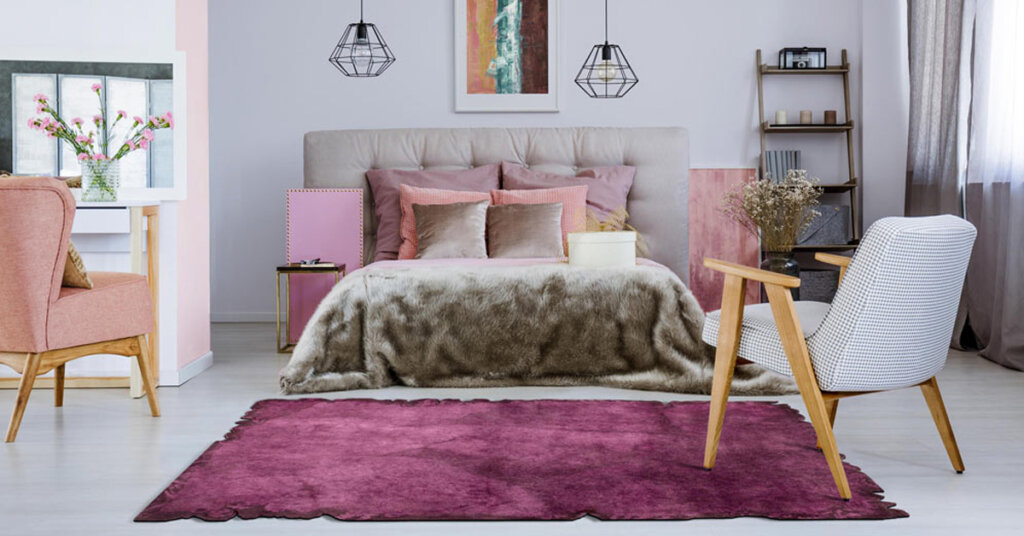 This word might sound a little outdated, but it isn't the case all time. For a bedroom, you can style it traditionally with designs that blend to curate a beautiful look. This room can have mirror items placed in pairs with rich colors accessories. A purple vintage area rug with unique edging in a floral arrangement can be a beguiling piece of floor covering to create an old-world ambiance.
3. Puzzle Multi in Cottage Style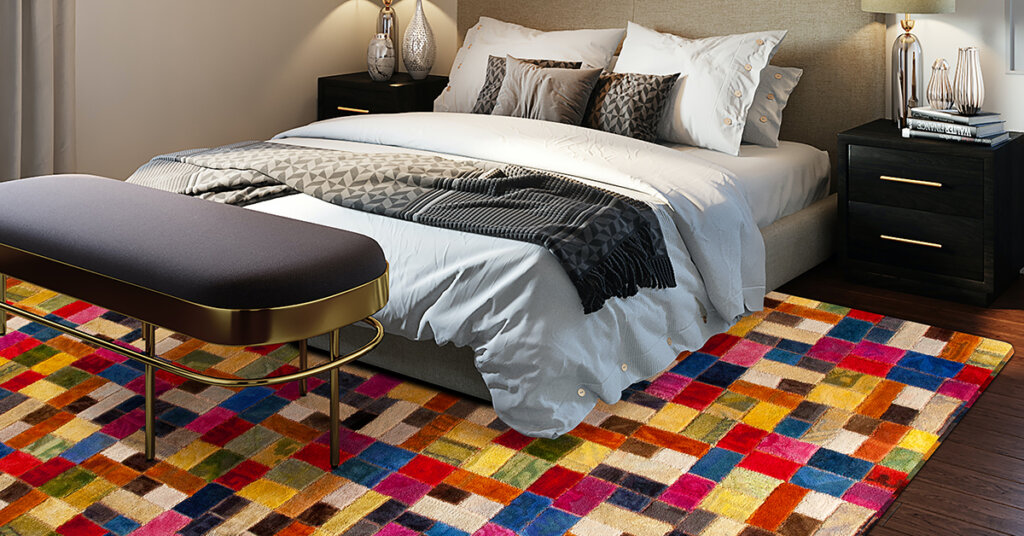 For a bedroom, a soft color tone can be incorporated with bare minimum items. Vintage rugs and some general furnishing can be some elements that would be ideal for a cottage bedroom that is inviting and is inexpensive. Puzzle Multi rug from Matthebasics plays up with the imaginary expectations for an unforgettable completion in a room with soft hues.
4. Sartaj Beige in Industrial Style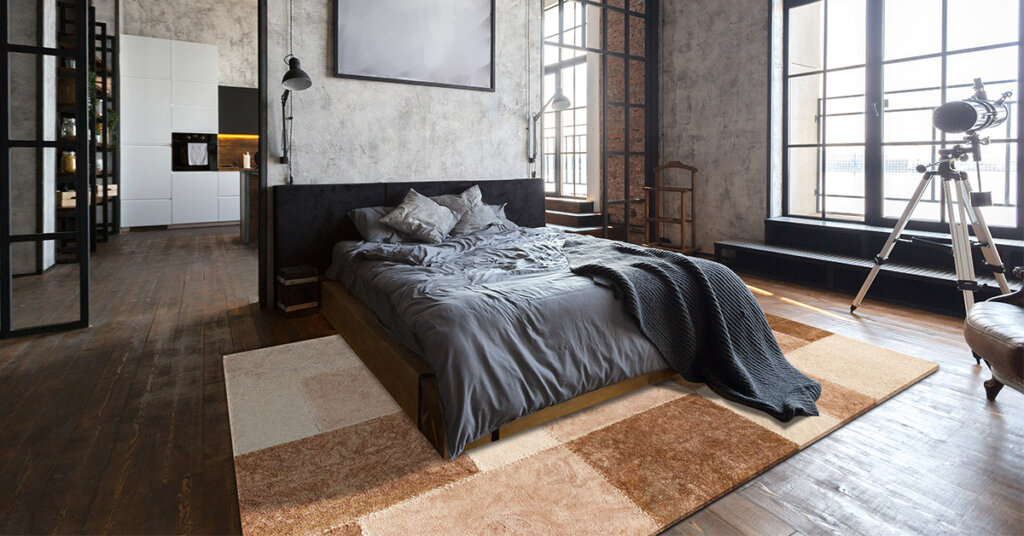 This styling is quite different and unique from the rest. It combines pragmatic and refined arrangements in space. Previously, this was designed to cut the cost-effectiveness of building a room with the ducts and chambers kept open. It soon gained popularity with its ceilings and furnishings that were kept hardwired. In shades of copper and silver tone, it keeps up the industrial feel of a bedroom. Adding a vintage area rug like the Sartaj beige from Matthebasics with its faux hide look will give a graphic glamour practical look and will transform its artistry to be balanced between two eras.
5. Sartaj Turquoise in a Coastal Interior: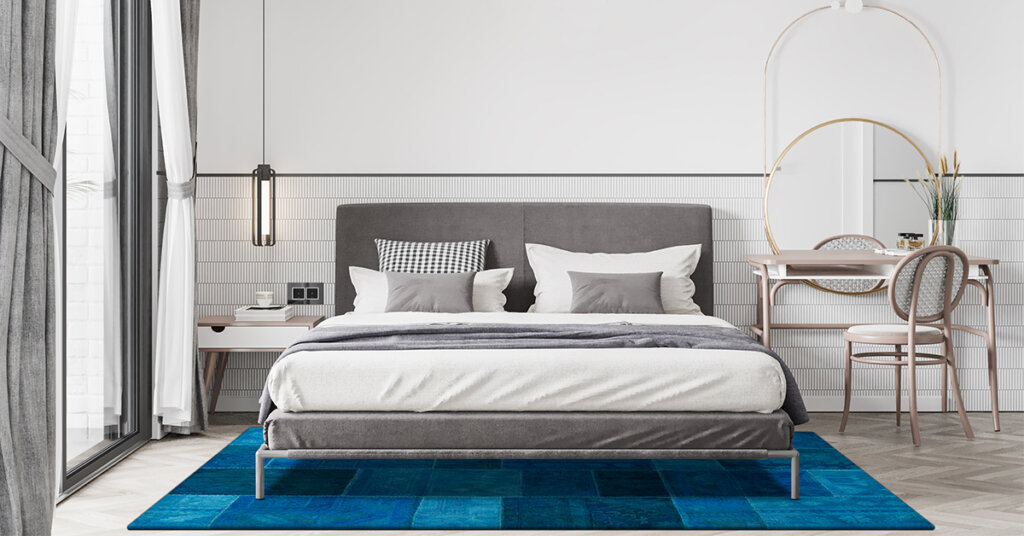 Have you ever imagined that you can create a vintage look in a bedroom that is designed in a coastal ambiance? When you plan to install such a look, it creates an avant-garde feeling as it incorporates minimum accessories in the space. Adding a vintage area rug as the Sartaj Turquoise from Matthebasics with its symmetrical accents will curate a fresh appearance. The room can be accessorized with beach components in light shades that will render an exotic theme to the room.
6. Sarangi Beige in Mediterranean-styled Interior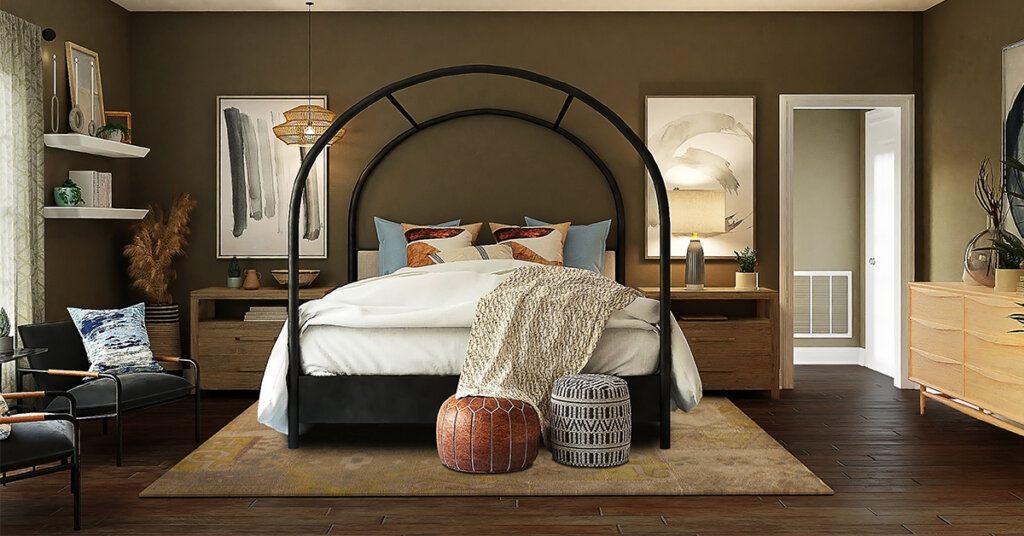 Bedroom styles of such categories involve designs from countries like Greece and Italy. White walls paired with flooring done in terracotta with an addition of a vintage rug as the Sarangi beige from Matthebasics will be an enrapturing addition to this room. A harmonious contrasting appeal to your room will be lent by this mixture of old-age and country mix.
7. Jalwa-2 Rust Farmhouse Rug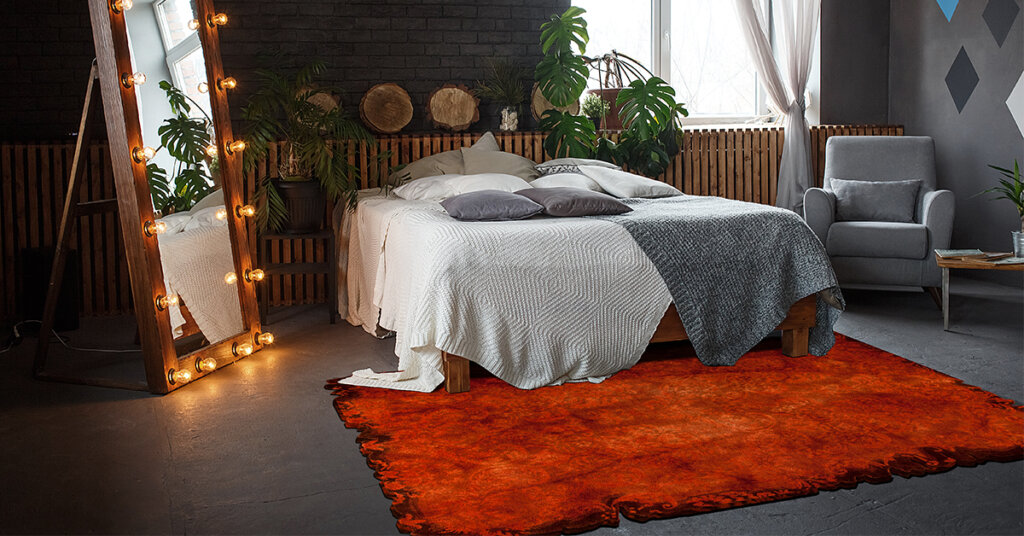 Bedrooms with such styling have upholstered furnishing and bright lighting. You can further make the room comfortable by adding a vintage rug with rustic accessories that will embrace the look of this design. Jalwa-2 vintage area rug from Matthebasics in its unique edging appearance will be an enthralling piece for a space. Attaching such elements would bring in good stability.
8. Deluxe Sarangi Turquoise Vintage Area Rug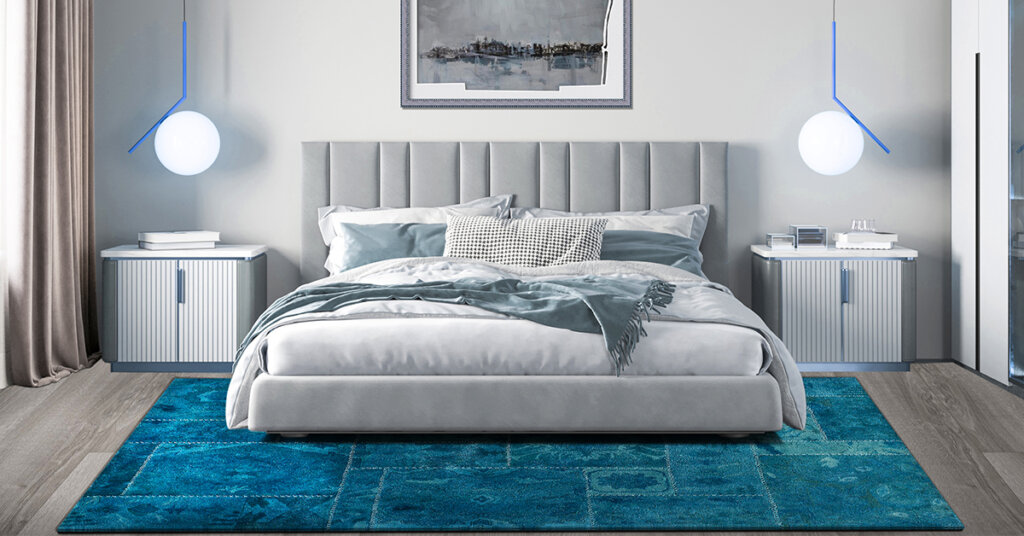 Enhancing your opulent bedroom with a vintage rug will tie up all the elements together for a luxe feel in the room. Sharp textures and bold accessories in a bedroom will serve an elegance and modest appeal. Adding a Sarangi Turquoise vintage area rug from Matthebasics with its leatherworking artistic appearance is a ravishing addition to a deluxe space.