A rug can make or break any room. So if you are out finding rugs for living room that frames your living room perfectly, you are in for a treat.
To pull together any space, most designers will suggest that you get a rug. In a living area, Rug is going to define zones and bring in some warmth. Size, pattern, texture, shape, and color are variables you need to consider to score a perfect rug. One wrong variable, and you can throw the entire room off balance. Here are some tips that will help you choose the best area rug for the living room so that you snuggle in no time.
Does the living room need a rug?
Area rugs for living room are an excellent addition to any home. However, with people going for tile or hardwood floors, the question becomes obvious. Do I still need a rug? The answer is simple. If you know how to pull things together, rug is for any floor.
A rug will pull it all together
Rugs are available in a variety of styles, colors, designs, and textures. If your living room has many accent colors, your Rug can pull it all together. All you need to do is choose an area rug for living room that complements the room décor. A rug can also bring texture to the room. For example, if you have a hard floor and are worried that a rug will hide it away, some options can accentuate the look of any floor and give you a space worth swooning over.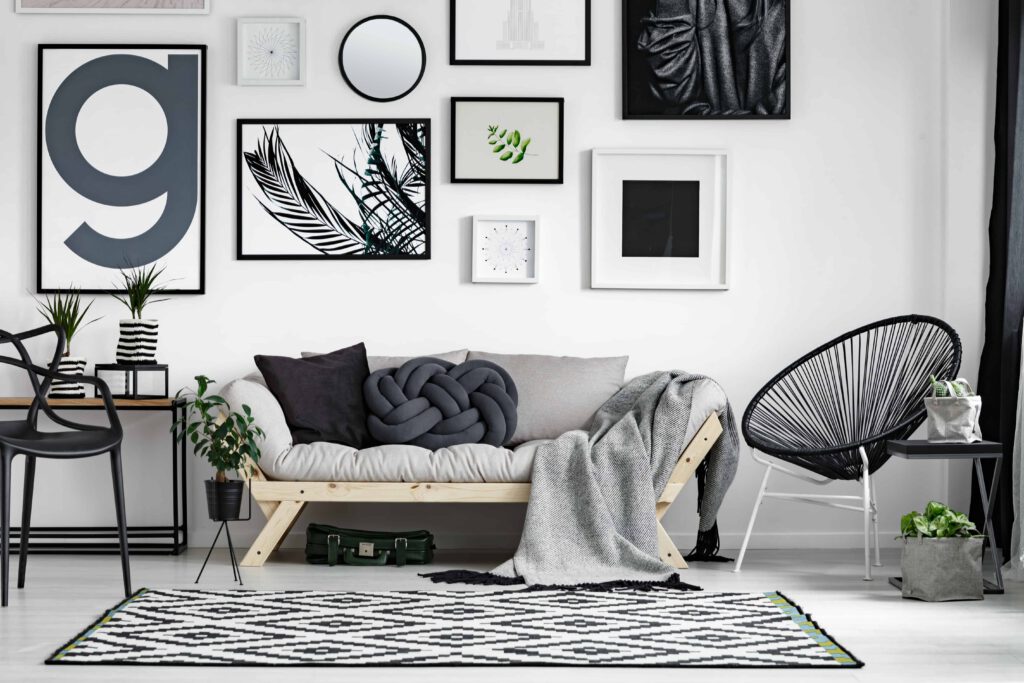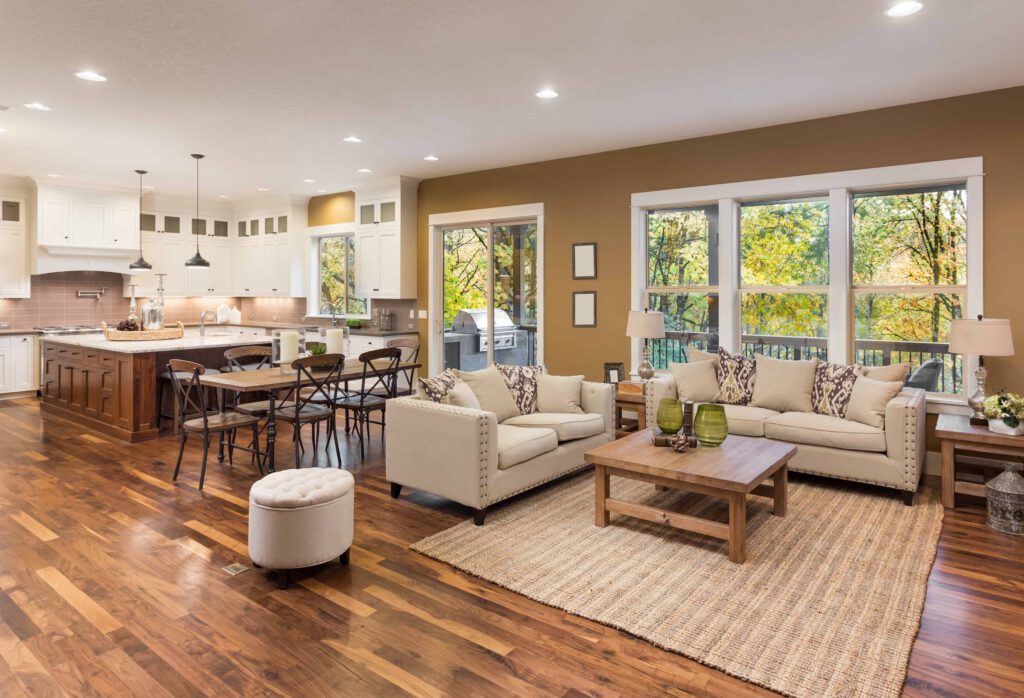 A rug will induce warmth.
Cold floors do not feel homely. Hard floors are not very comfortable for walking, sitting, or standing. Area rugs for living room will add a soft surface and reduce the amount of pressure on the feet when you walk across your living room.
A rug will reduce noise
Living rooms are one of the high-traffic areas of any home. If you have kids and pets who love running across, area rugs for living room can make the space more peaceful and quieter. The Rug's softness will absorb the sound of thumping feet, and you won't hear any echoing either.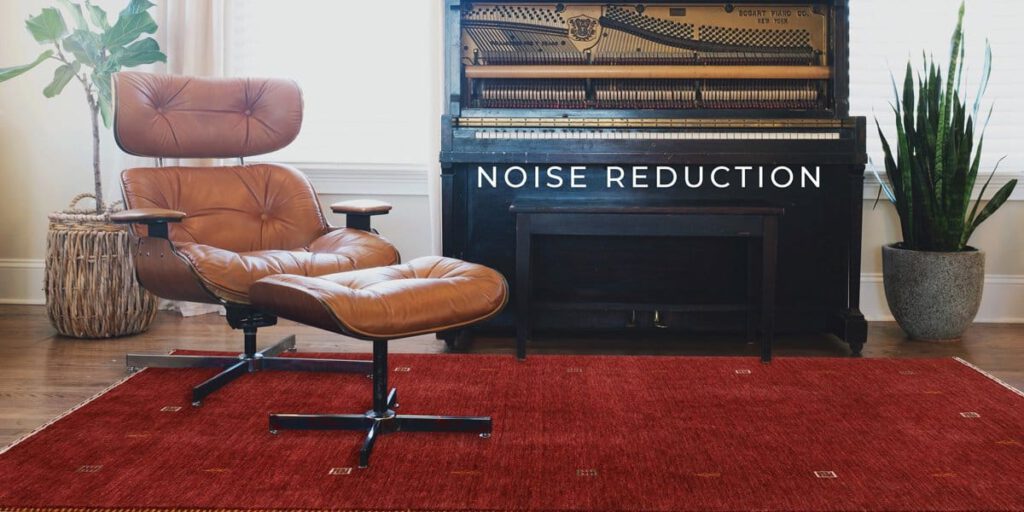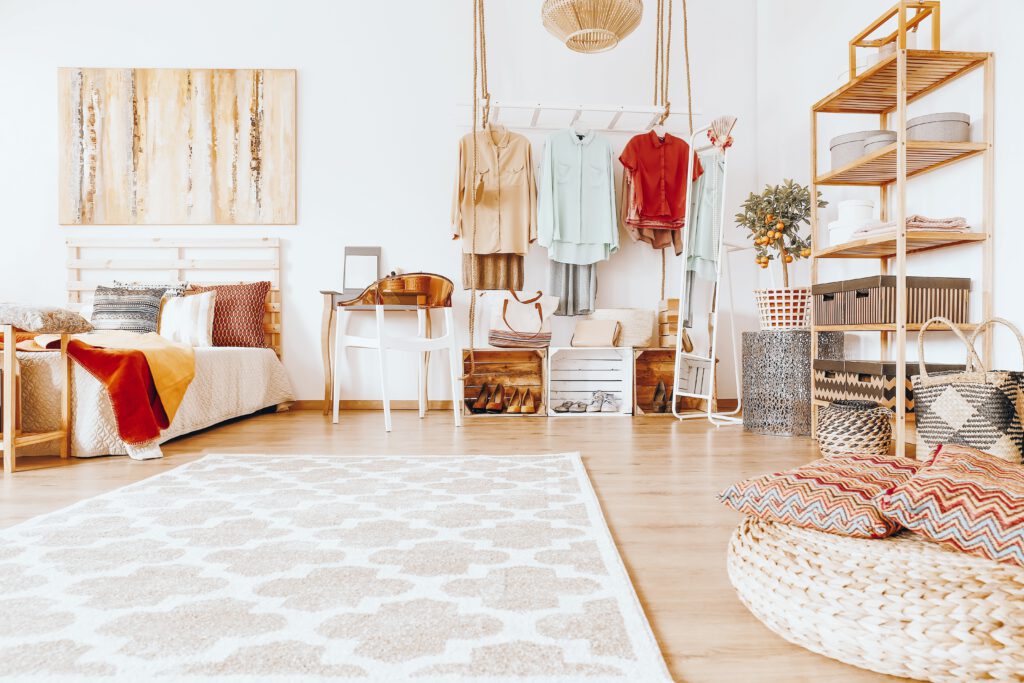 A rug will ground your room
Your living room rug can help you ground the space. Grounding means that the area and the energy in the living room will feel balanced. If you follow Feng Shui's principles, a rug can slow down the amount of energy and help you feel more relaxed. Living rooms should do just that after a long tiring day. On the other hand, if you are no Feng Shui fan, a living room carpet will make the place all more intimate.
What type of Rug is best for living room?
With the plethora of varieties out there, choosing a rug can be overwhelming. You will have to consider many things for making a good choice.
Material
The living room gets good traffic in any home. Therefore, you should consider buying a rug made from durable material. Wool rugs are the most durable options and are incredibly easy to clean.
Shape of room
You must consider the shape of the room before investing in a rug. In large living rooms, the Rug should stretch across the main seating area. In the case of a rectangular living room, a rectangular rug will look good. The shape of Rug should match the shape of the room for a more coordinated look.
Layer it on
If you are into home décor, you would know the trends that are turning heads. Layering is one of the trends that has garnered countless takers. Layering will not only add dimension to the room but will also add visual interest to it. It might seem tricky, but if you know what you are doing, you are in for a win. The easiest tip to follow is to get a solid ground color if you are new to layering. Indigo or rich jewel tones are your best bets because you can find many complementary colors going with these hues. Then, on top of the ground color, get a patterned rug highlighting some bold colors. Contrasting textures and shapes are one way to go for it. The combination will be a great conversation starter.
How to buy an area rugs for living room
Carefully chosen rugs for living room can transform the entire space and set the tone for décor. One of the primary and most crucial decisions is whether you want the living room to be more formal or functional.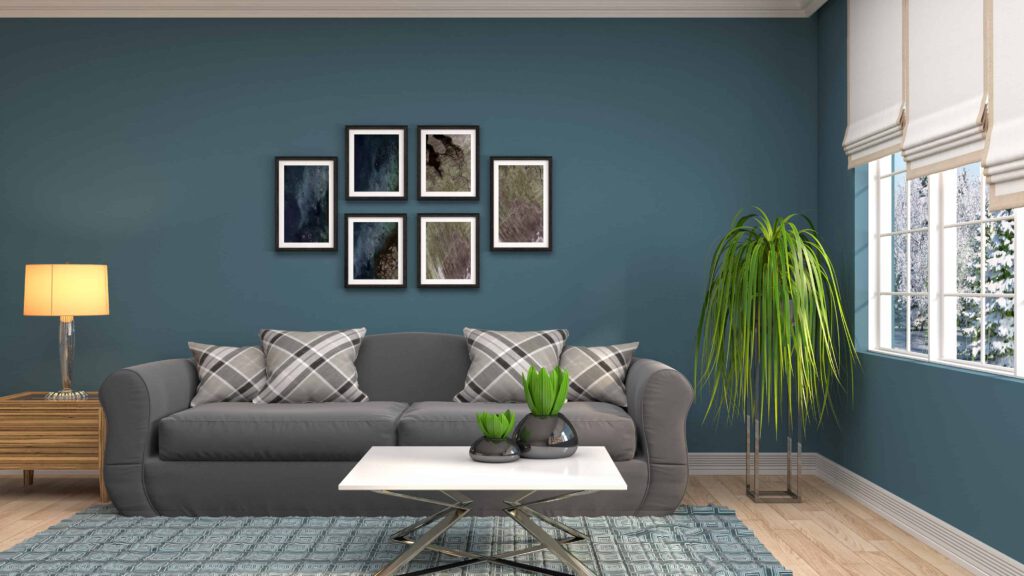 If you are a homeowner with pets and small children, you want to invest in durable rugs such as wool rugs or flat weaves, darker in color. If your priority is comfort, soft fiber options like silk area rugs will provide velvety plushness. If you love hosting parties, pay attention to how easy it would be to clean a particular type of carpet.
Once you have decided on the practicalities, shortlist the size that you want. A large rug for a small room might overwhelm the entire living room and tighten the space, and a smaller rug can get lost in the decorative accents. Your furniture is a good reference point to decide on the size of the carpet. A rug that fits all your furniture can be a grand affair, or you can get a rug that stops just a few inches before your sofa can also look good.
Most beautiful living rooms are a complimenting blend of textures, colors, and dimensions. It is time to let your imagination run wild with bright-colored, busy motifs with a natural palette. If your living room is ornated with traditional artwork or your heirloom silverware, going for earthy tones and soft pastels will help you create depth and warmth in the living room without overshadowing other elements.
Your budget is also essential. Hand-knotted rugs are a work of art that is labor-intensive and hence highly prized. The finesse of the hand-knotted rugs is measured as per the knots per square inch. If your budget allows you to go for handmade rugs, there should be no reason to look elsewhere. You can also go for more affordable flatweave rugs, but in no case lag on design.
 How to determine the size of Rugs for living room
Placing a rug in the living room can be tricky, but you can choose the best if you know the size of your space and your plans for laying the furniture.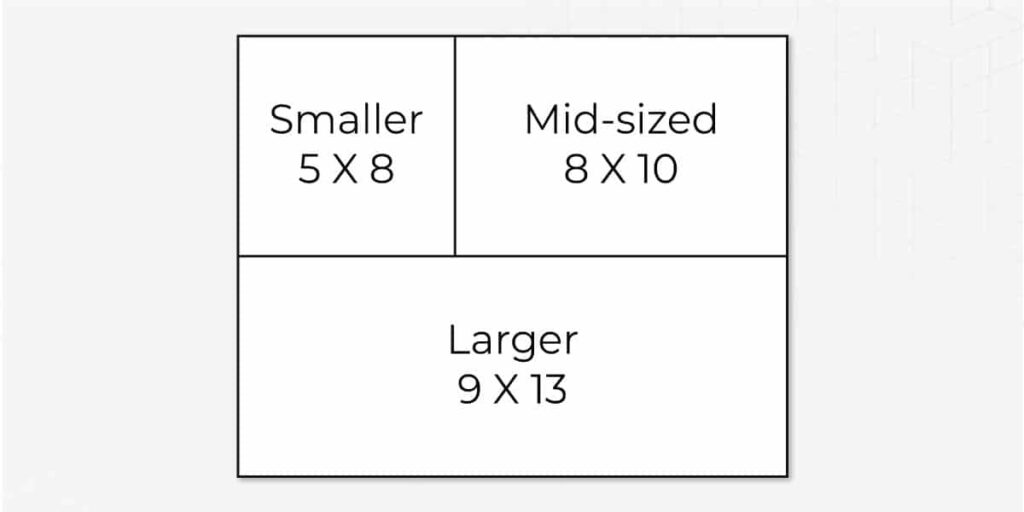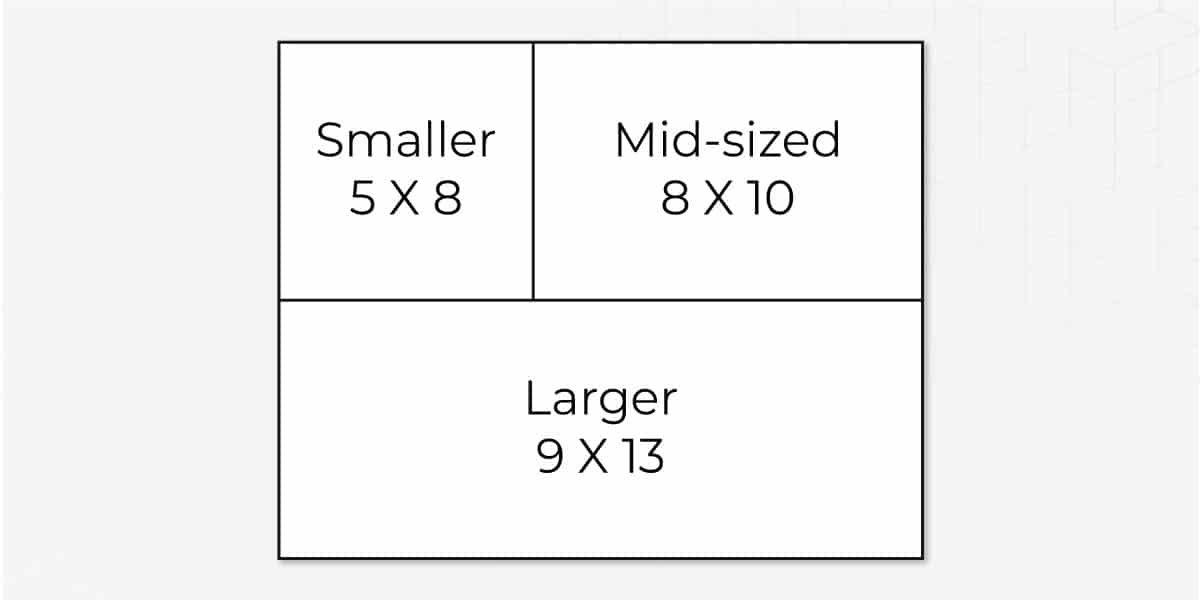 Rugs For smaller living rooms 
You can go in two different ways with a smaller living room. First, get a smaller rug (5 x 8) that can float between the furniture under a coffee table, or if you want to make the space feel bigger, get a relatively more giant rug that will accommodate all of your furniture.
Rugs For mid-sized living rooms
If you have a mid-sized room to furnish, go for a larger rug, preferably an 8×10, and place the anchor furniture around the Rug in a way that only front legs are on the top of it.
Rugs For large living rooms
Get a large rug, 9 x 13, to frame the space in a large living room. Place all the furniture on the Rug but make sure that there is room outside it for walking. Doing this will make sure that you are not partially on and off your Rug. In another case, if you want to divide the living room into multiple spaces, use different rugs to define each space.
If the suggested rug sizes do not work with your space, you can customized your rug that will match the room's dimensions.
How to wash living room rugs
Vacuum
Regular vacuuming is a must. If your Rug is reversible, it is crucial to vacuum both sides. Scheduled vacuuming will help you get rid of dirt and grime that can otherwise wear out your Rug. Take care not to vacuum the fringes. If you have a shag rug to vacuum, turn off the beater to prevent tangling.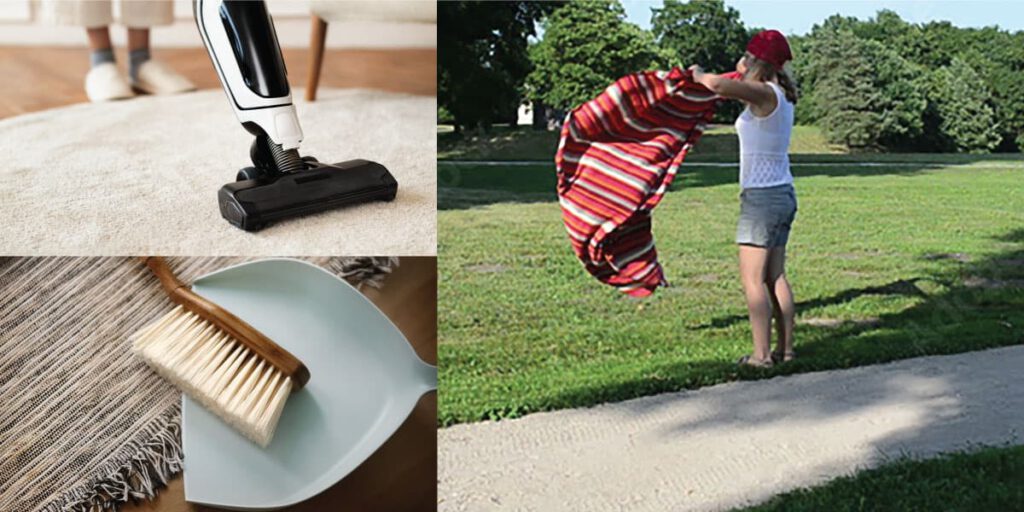 Brush out pet hair
If you have pets, a vacuum might not be able to take the hair all out. Instead, you can use a stiff pet hair removal brush to remove pet hair. Make sure to brush in the direction of the nap of your Rug.
Shake smaller rugs
If your Rug is small, it should be convenient for you to shake it out. Take the Rug outside and beat it or shake it vigorously to remove grit and dirt. Some areas might have ordinances about shaking the rugs outside, so you need to check the local codes first.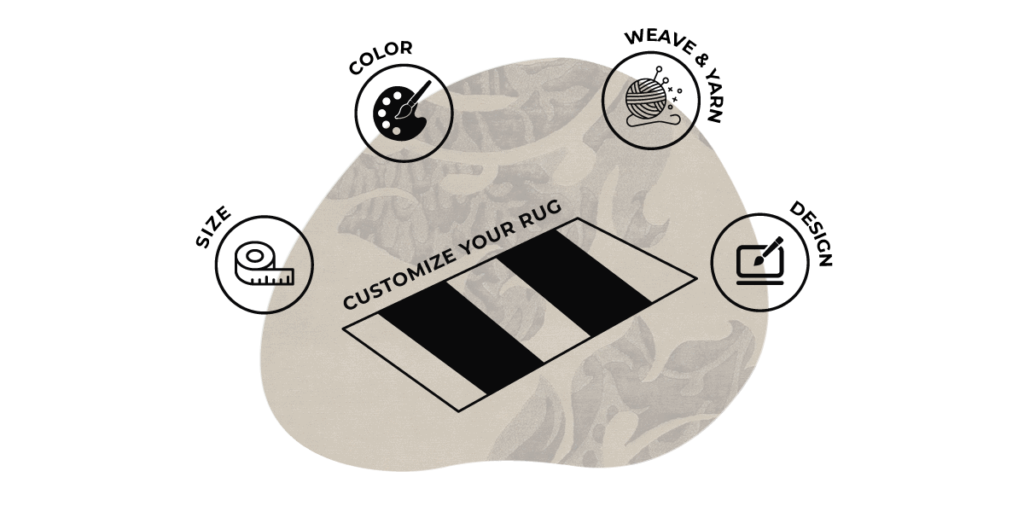 Your rug choices are endless. Each interior can be a unique representation of your personality, and you should make a choice that reflects just that. If you do not find a rug that matches your style, you can always get one made just for you. Mat The Basics has decades of expertise in rug making, and our artisans tell the most beautiful stories in every Rug they make. So get in touch today, and let us help you get rugs for living room that represents just you.
At Mat The Basics, we offer comprehensive guides to selecting rugs that could do wonders when they occupy floors. Besides, we house a collection of such magical weaves to look for if it has made it to your priority list among home decoratives.