Colorful rugs can bring personality to a dull room and update a tired interior design. Bold rugs can be intimidating at first, but once you understand how to use them in your home decor, you will realize that they are simple and easy to use. Consider using a clear coffee table to display your colorful rug and neutral furniture in your room so that your sofa and other furniture don't take away from your rug. A minimalist style is also great for making your rug stand out.
A rug can help your home decor look more stylish and eclectic, but you need to be careful not to overwhelm the room. Using contrasting colors to balance the rug patterns can make it look too busy. Try sticking to neutral furniture and walls if you're afraid that a colorful rug will overwhelm a room. For example, a bright orange rug will pop against a cream-colored kitchen, while a light blue one will blend into a dark brown room.
Here are ways you can use colorful rugs to enhance your home décor:
1. Use light-colored rugs to reflect light.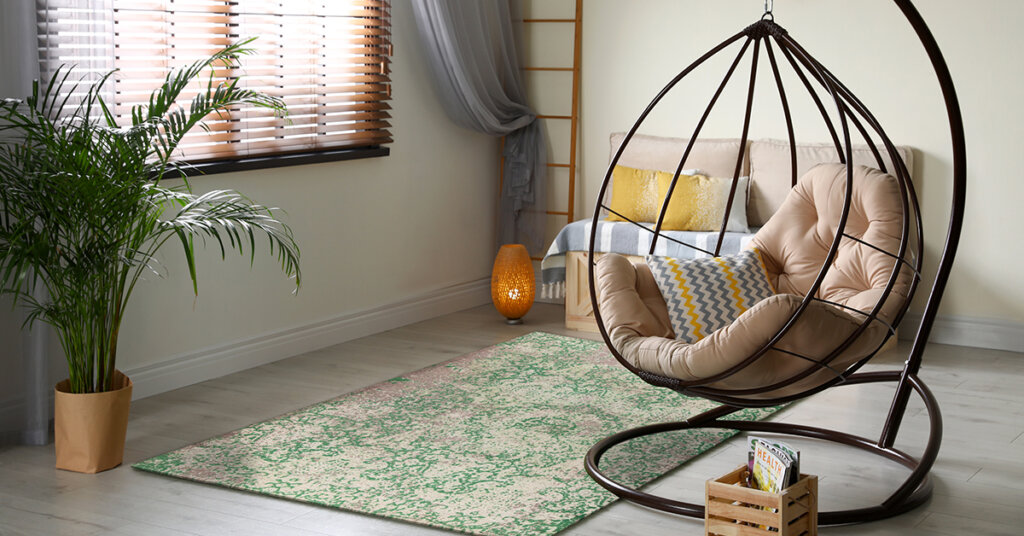 Using furniture angled toward the light can also help fill the room, and it works especially well with furniture that is light in color. Choose bright colors to reflect light rather than absorb it because darker shades tend to make the room look smaller. Light colors, such as white or green, reflect more light, and can be a good choice. Hence, to add even more light to the room, use lightly colored area rugs and furniture. You can consider using the Arvada Green rug that will just blend in and do wonders in terms of making the room shine.
In a contemporary home, dark hardwood floors are a popular choice, and however, they can drain the room's natural light. To combat this, consider adding a rug in a lighter color to break up the dark floors.
2. Match with wall colors and furniture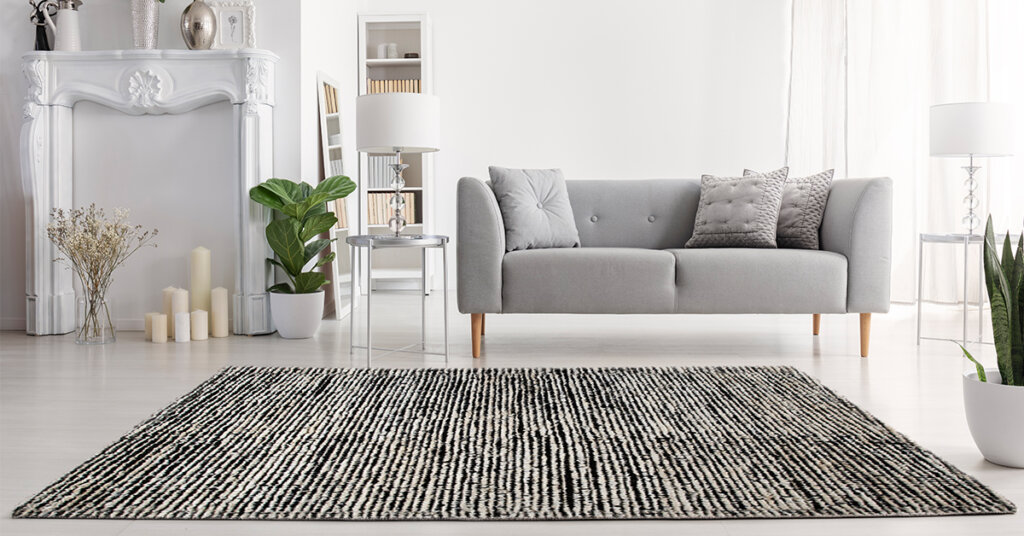 You can match the rug color to the rest of your room's accessories. Match the rug's color to the furniture and walls of the room, allowing the different design elements to blend seamlessly. If your furniture is wooden, make sure that it is of a light shade, as dark wood will only serve to darken the room. Same goes for walls.
When selecting a rug for a room, think about the color scheme. A wool rug in its natural color may be the best option if the room has furniture that emphasizes comfort and warmth. If you have other colors in the room, pick a rug that compliments the existing color scheme. For example, if you have orange-colored furniture, a bright pink rug would make the room feel more inviting and comfortable.
3. Add visual interest using deep colors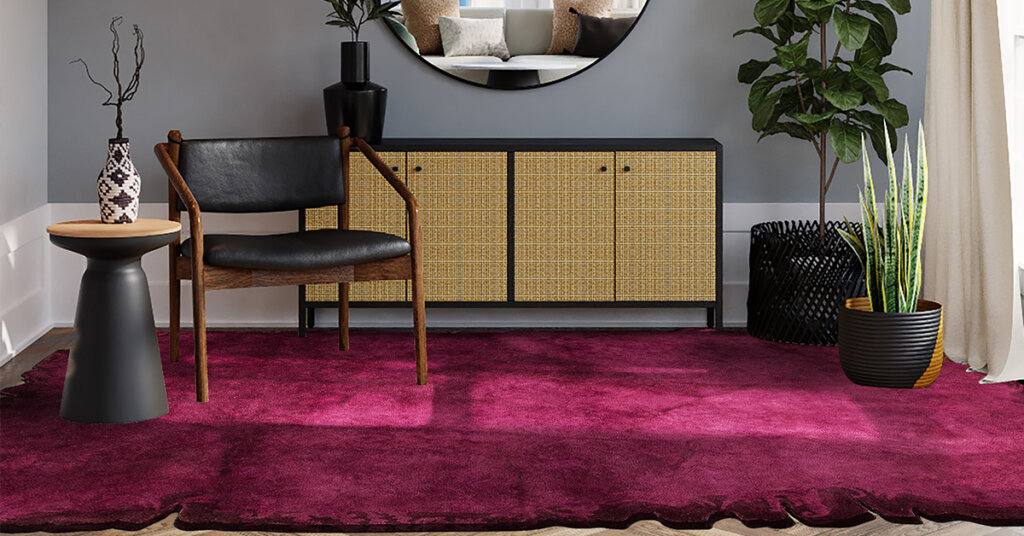 If you are decorating with primary solids, deep purple shades will bring a rich, sophisticated air to your room. Dark purple is also an attractive choice for home decor if used with complementary colors or neighboring hues. For a bold effect, use a deep shade in conjunction with other complementary colors or neutral tints. Deep colors are particularly striking when used with small-scale patterns.
4. Make a statement using colorful patterned rugs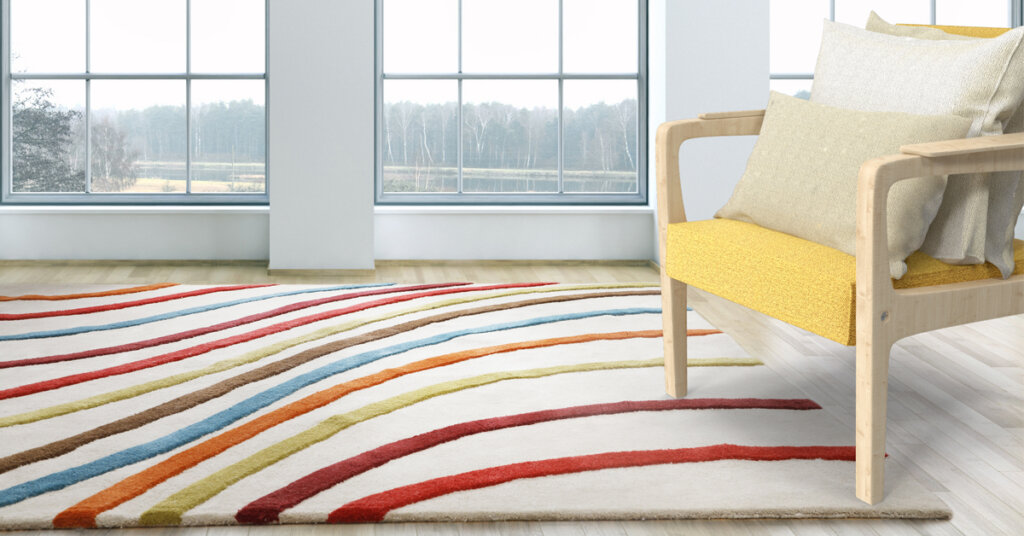 Available in every color, design, and scale, patterned rugs solve numerous decorating dilemmas. If you've never considered patterned rugs as part of your home decor, you should consider doing so. They are a great focal point and can also be an excellent vehicle for driving a color scheme.
Using the rug as the primary source of color inspiration, choose an accent color to accent the throw pillow in the same shade. Then, finish off the room with a complementary metal finish. In a neutral room, patterned rugs add subtle texture and color, while a patterned rug adds bold pattern to the space. A patterned rug adds visual interest to any room without sacrificing functionality.
5. Colorful rugs in kid's room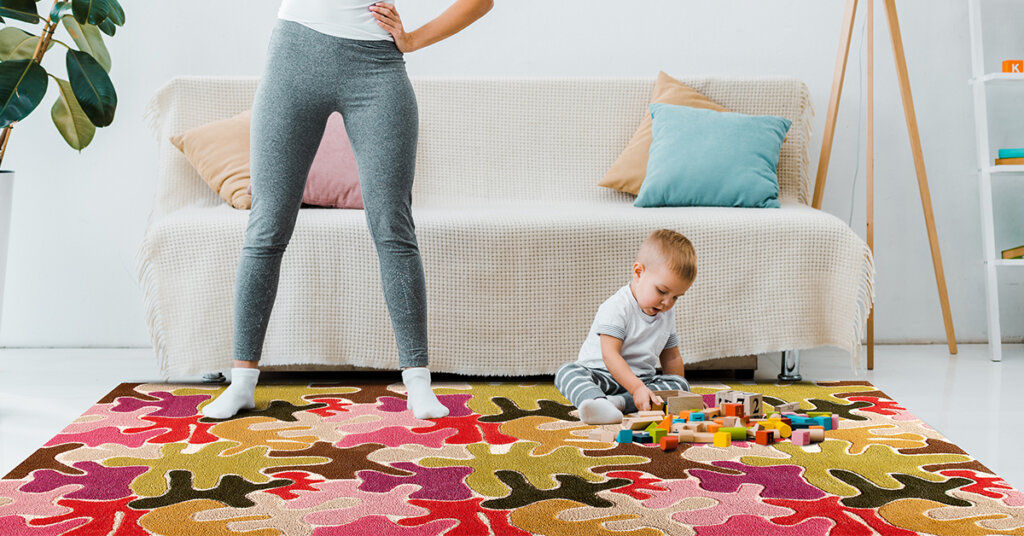 If you have children, use colorful rugs in the room to inspire their imaginations. Then, add neutral-colored storage bins for toys, books, and other colorful items.
Colorful rugs are a great way to bring life into a kid's room, and they can also add fun accents to it. Choosing vibrant colors can be tricky, so think carefully about your choices. You go ahead to overwhelm a kid's room to some extent using colorful rugs. While some people avoid using colorful rugs in their home decor, these rugs can have various benefits. They add a soft, gleaming look to any room, and they're easy on the eyes.