Area rugs are a popular category for interiors that are increasing in popularity. Rugs bring color and energy to the furniture display, comfort the underfoot, and aid in noise cancellation.
Area rugs help to add a sense of style to the living spaces. They create physical and visual warmth and provide a fantastic design or color. Like any other element of design rug, rugs can help define the dining and seating spaces. They also divide large areas to help create order in what could otherwise be a chaotic environment.
As an esteemed rug manufacturer, we manufacture rugs in Los Angeles in all forms. From stunning weaves, styles, and designs to custom rugs, we make rugs that bind and set the room apart when required.
Where to buy area rugs in Los Angeles?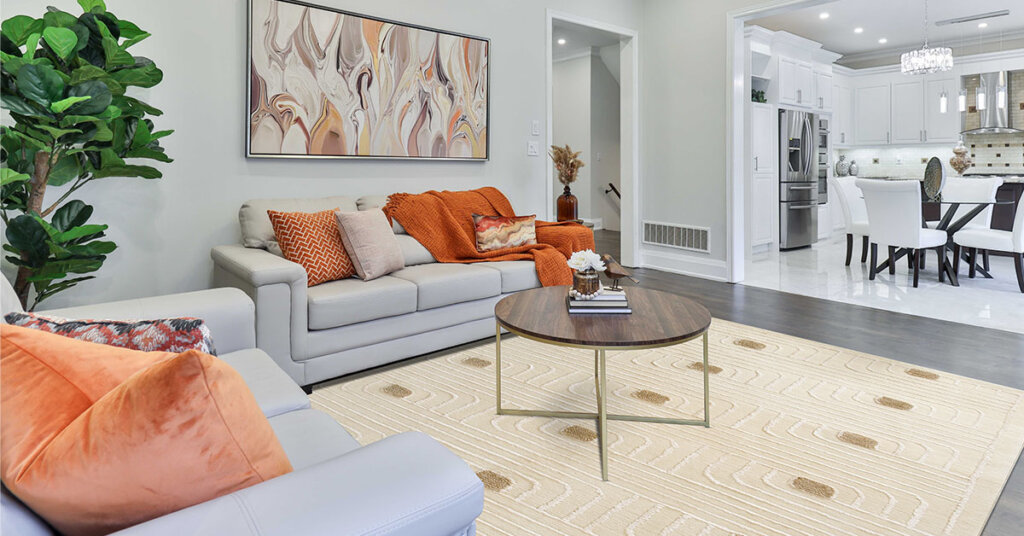 When you look for area rugs in Los Angeles, you can be sure to find us. We make quality area rugs starting from the yarn selection, weaving up to it being delivered to you.
Here at Mat the Basics, our constant goal is to increase the positive effects of our operations in the field of rug manufacturing by abiding by the rules of sustainability.
For us, sustainability isn't just a trend but a continuous journey toward holistic excellence. The mindset of sustainability is integrated into our business, from our in-house manufacturing unit to all the way we process and deliver.
Sustainable practices in making area rugs: Mat the Basics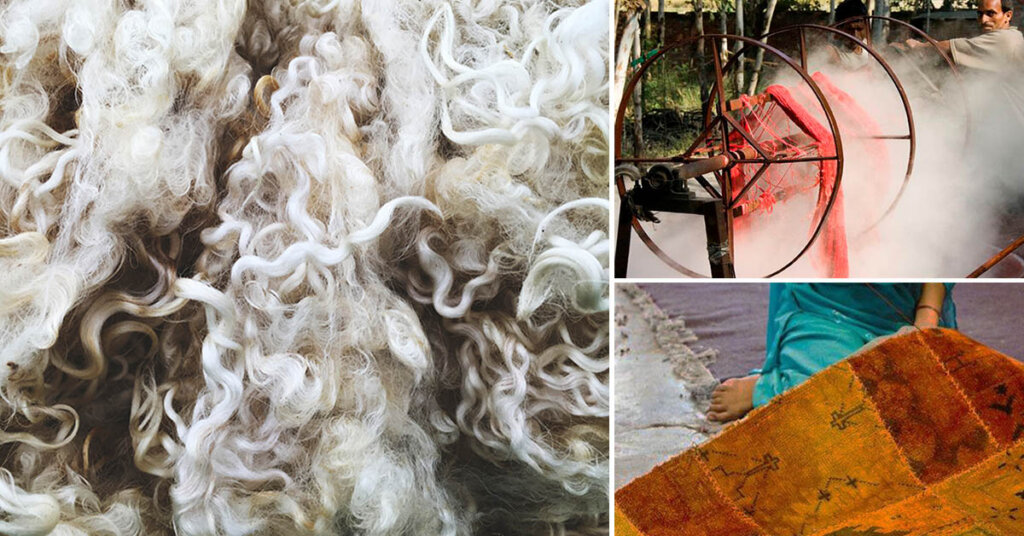 The protection of the environment and the ability to work sustainably are at the core for us with an in-house production unit here in Mat the Basics. We are in harmony with the natural world by properly using materials to create our rugs. We employ traditional techniques acknowledged by our predecessors of the centuries, if not millennia-long ago. The weaving techniques we employ will endure your rugs long period. Our colored rugs undergo the process of ethical dyeing, and we reuse the water and many other items following sustainability.
Best rugs in Los Angeles: Mat the Basics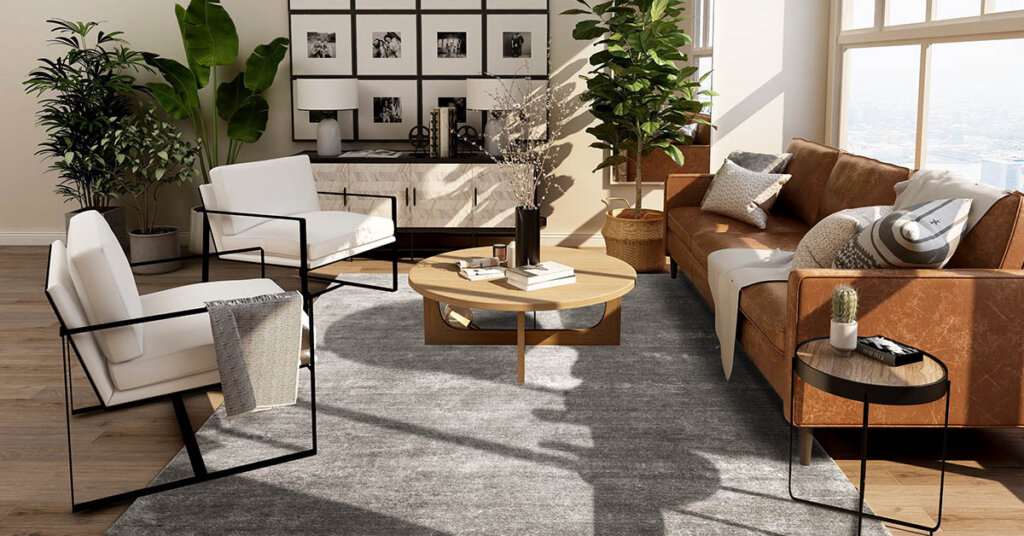 Mat the Basics is proud to provide high-end area rugs in Los Angeles, made using high-quality materials that preserve an extensive cultural heritage. Over seven decades of collective experience collecting antique pieces and creating new masterpieces combined with an eminent eye, industry-specific knowledge, and custom-made capabilities. This makes Mat Basics the preferred rug maker for architects, interior designers, wholesalers, suppliers, and others seeking the best, elegant rug solutions in Los Angeles.
The wide range of products offered in Mat the basics is a testimony to our unwavering devotion to the art of making. We design and create exquisite handmade carpets in traditional and modern designs for rug stores in Los Angeles. Based on the long-standing tradition of producing handmade rugs, Mat the Basics has an extensive production network and a thorough knowledge of various methods, providing a wide range of rugs in Los Angeles that are woven traditionally and manufactured across diverse continents. Every aspect is handled with passion, determination, and dedication to quality.
Where to buy vintage rugs in Los Angeles?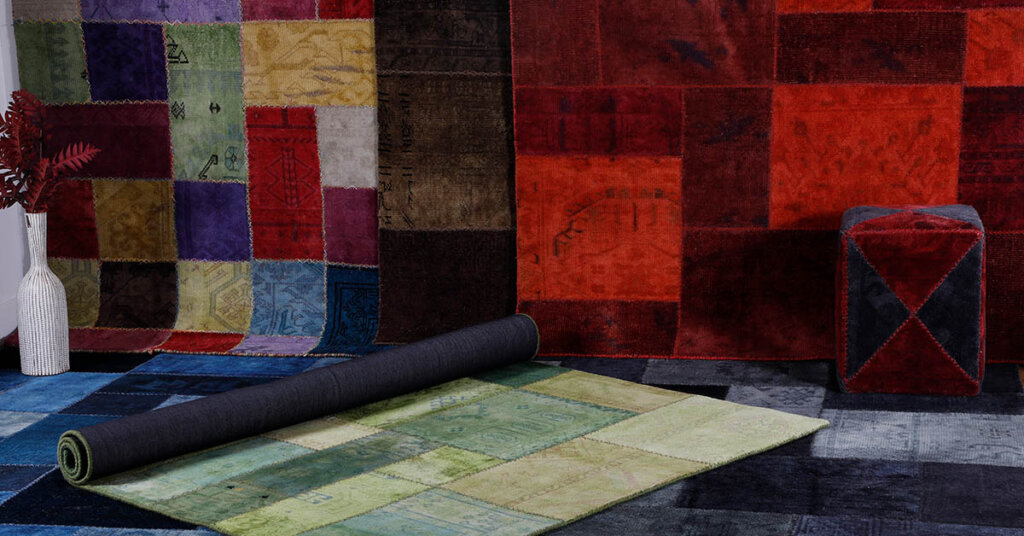 Mat the Basics manufactures vintage area rugs in Los Angeles that are renowned for their craftsmanship and design. All our vintage rugs are handmade with specific detailing to the weave, material, and texture. We manufacture vintage area rugs in Los Angeles that are durable and have a long life span when adequately maintained.
These attributes are unique and valuable. When you seek vintage rugs in Los Angeles, check our rug collection, which is attributed to providing standard rugs.
Where to buy hide rugs in Los Angeles?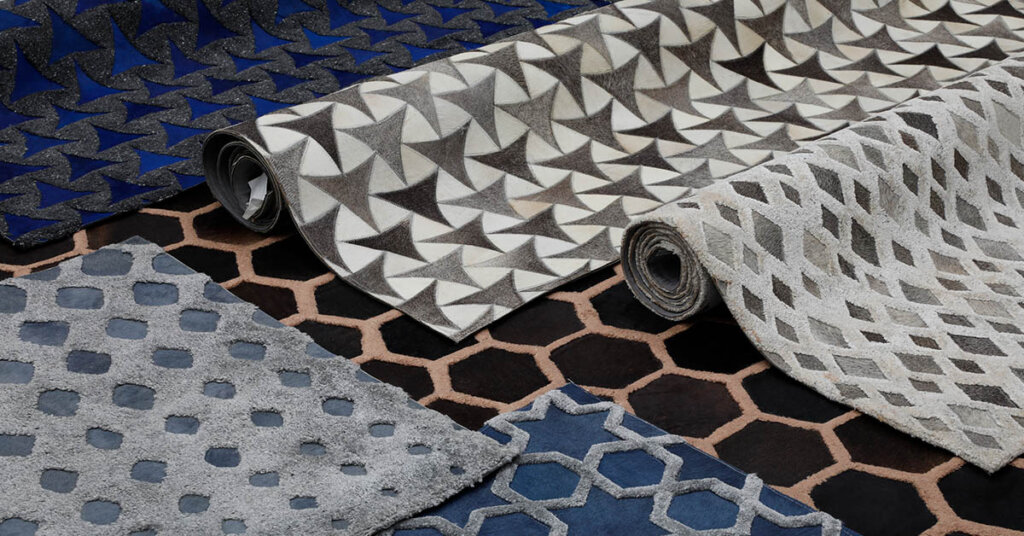 Mat the Basics houses several rug styles in numerous patterns, designs, and categories, amongst which are the hide rugs. Our hide rugs in Los Angeles are distinct in their patterns, colors, and dimension. Our hide rugs in Los Angeles enhance the look and feel of classic cowhide that combines nature with structure.
Each of our hide rugs is created to meet the size specifications and is sourced organically and ethically. We also provide custom rug service on hide rugs in Los Angeles. Mat the Basics has an in-house production unit that makes distinctive hide rugs for commercial and home usage, bringing the natural appeal. Our hide rugs in Los Angeles aid in creating a distinct decor in any space.
These hide carpets are made from materials that are perfectly weaved and measured. They are made with the awareness that each piece could serve as a piece for the basis to create a fantastic interior experience.
High Quality Area rugs in Los Angeles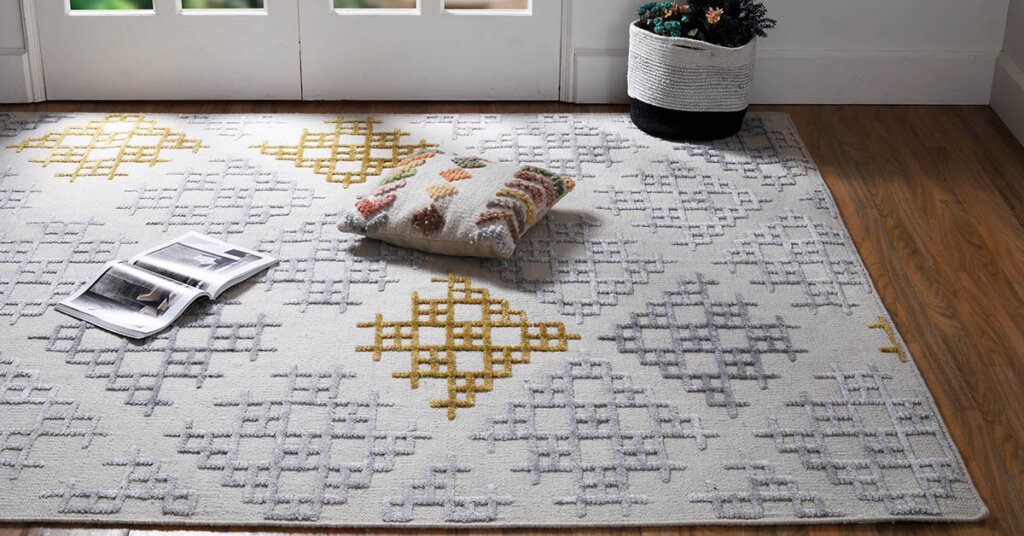 Mat the Basics rug's in Los Angeles offer the most desirable collection of modern rugs, traditional rugs, and vintage rugs.
We are committed to high-quality rug construction with top-notch materials wherein every detail is taken care of. Every step is crucial, from the individual chosen yarns to eco-friendly production. The rugs we weave are hand-crafted with the highest quality, ensuring you're buying a durable and long-lasting piece. Our exclusive designs instantly add style to any room with a tint of elegance and luxury. We also offer custom rug services and trade partnerships to collaborate with designers and architects to develop specific patterns and colors in rugs to suit various projects.