We all have our ideas and preferences regarding the décor for the dining room. Some people like modern things, while others prefer vintage or rustic décor. Some might like natural elements in their home, while others prefer artificial accents. And when it comes to rugs, the same principle applies — many types and designs of rugs are available on the market.
We manufacture the rugs keeping all these perspectives in mind. So if you're considering buying a lovely dining room rug, you've come to the right place. In this blog, we will tell you about some of the best dining room rugs you can place easily, resulting in providing functionality with aesthetics. All our dining room rugs are incredibly durable, comfortable, and popular.
The functionality of a Dining Room Rug
A dining room rug is an excellent addition to an interior and makes a room feel complete and stylish. A dining room rug will also help you create a more comfortable space in your home and make it easier to maintain since rugs are easy to clean.
It is a good idea to put a rug underneath the dining table. If you're not able to have an open dining area, but you do have more spacious flooring, you must consider the locations of all the different zones.
When you select the dining room rug that contrasts with the rest of the room, you will achieve the appearance of an elegant perimeter that wraps around the dining area in an exquisite manner. Ensuring all this detailing in our rug making, we have manufactured rugs that range from rustic décor to modern contemporary for this energetic space. Our dining room rugs form an excellent match for almost every decor.
A dining room rug under the dining table protects it from any damage caused by scratches, water, or spills. We've come up with a list of reasons you should consider buying a dining room rug.
Dining Room Rug Materials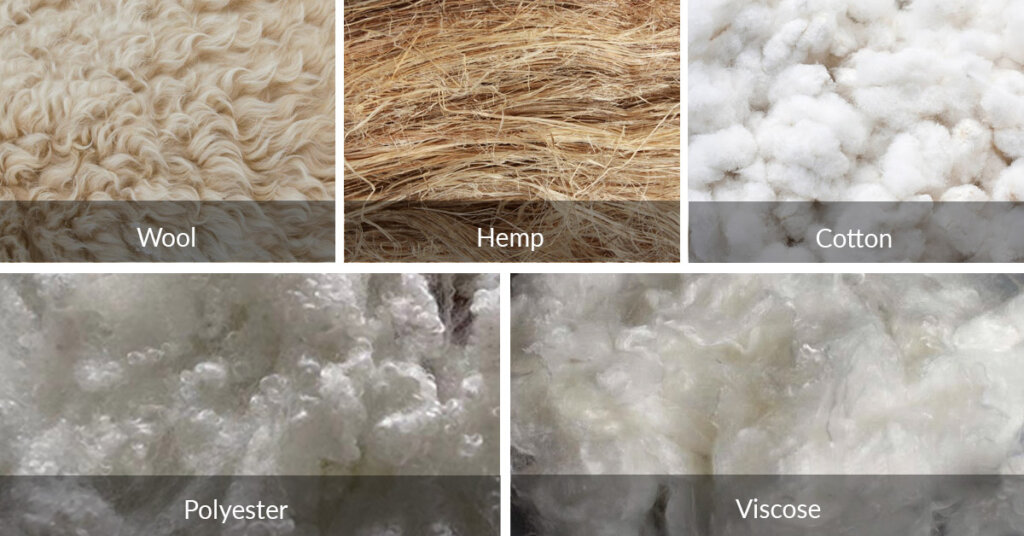 The dining room rug should be feasible for you in all aspects, including comfort. This is why we ensure rug making with the best possible methods and all organic materials for our dining room rugs.
Spills and messiness are common scenarios in the dining room, so easy-to-clean materials are a must. Synthetic materials such as polyester and polypropylene and natural materials such as wool are the two most popular, durable, and easy to clean. These types of materials make gorgeous rugs that are low-maintenance. Other materials also work in the dining area.
Natural fiber for Dining Room Rugs
Natural materials are one of the best types of rugs for a dining room and are made of organic materials like cotton, hemp, wool, or other natural fibers. They are 100% eco-friendly and are great for allergy sufferers.
Synthetic fiber for Dining Room Rugs
When it comes to dining room rugs, we have dining room rugs made from synthetic materials as well as they are comfortable, durable, and popular. They are also easy to clean and maintain.
Dining room rugs colors and pattern
As rug manufacturers, we have explored rug designing and its hues in various forms, and this makes it flexible to choose from our collection. We have ensured that our dining room rugs provide you with the necessary change you wish to see in the décor.
It's crucial to choose the right design and color that's attractive and matches the decor of your dining room. The rug's role as an accent piece that will bring a room to life or an accent rug to bring out the drama, it is essential to choose the right kind of patterns and colors to be considered. Colors that complement each other and neutral tones can seamlessly blend into dining rooms, while bold patterns and colors create an impressive statement.
A good color or strong pattern can help secure spills and stains because regardless of how well you take care, they will happen in the dining area. The darker shades are better at hiding stains and any pattern, irrespective of how striking or subtle, makes it challenging to find the blemishes.
Best Dining room rugs that are durable, comfortable, and popular from rug manufacturers: Mat The Basics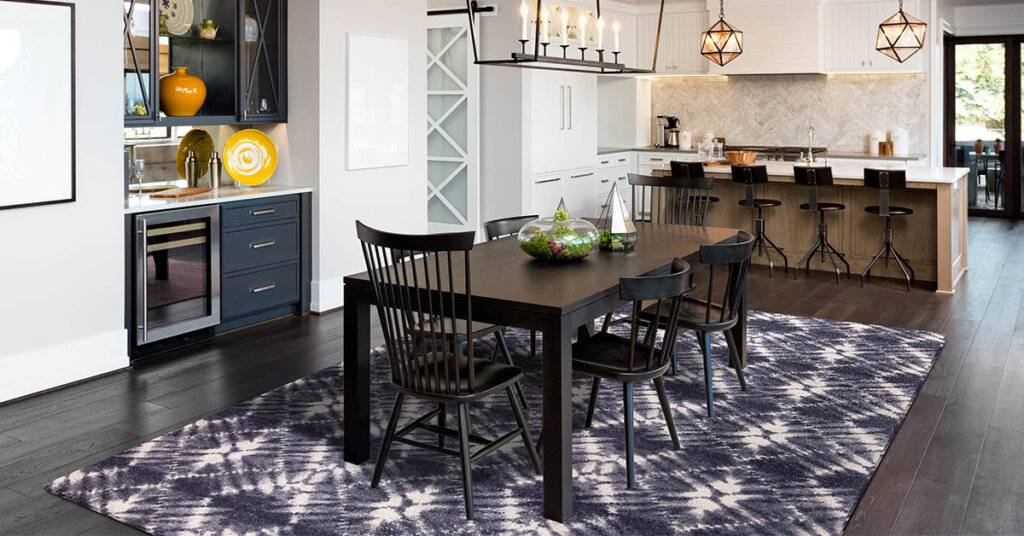 Rugs may quickly get worn out in an area with a lot of traffic, such as the dining space. If you're looking to replace your dining room rug regularly (or intend to replace it regularly shortly), go for the Lakeland Gray Dining room rug. The area rug is woven with fine details, and the geometric pattern is scattered, making it an attractive choice.
The carpet for dining rooms is tough and well-loved with no shed, in conjunction with its stain-resistant construction. The neutral gray with dark black flecks is ideal for keeping a neat design in busy dining areas.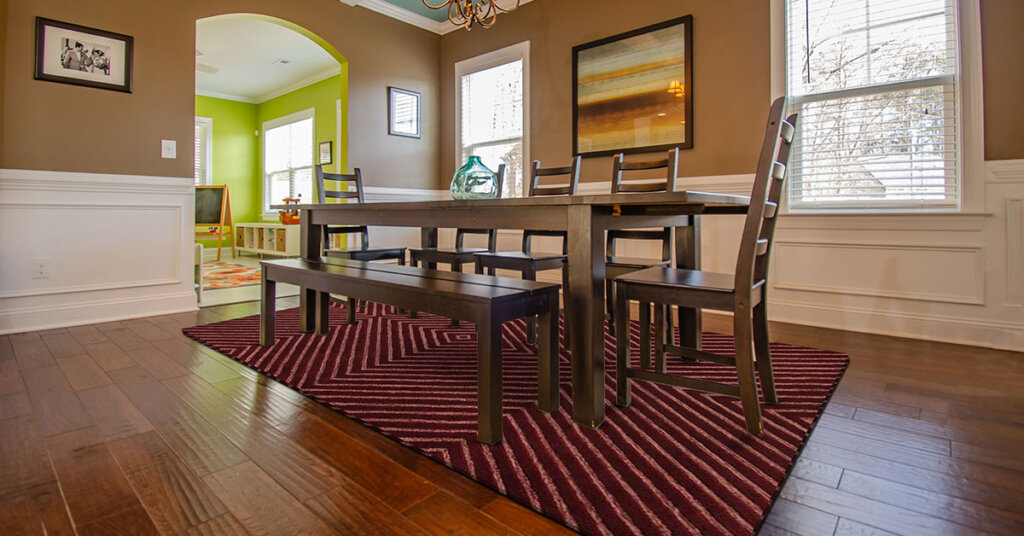 Wool rugs have too many benefits; likewise, our Union Square Mauve dining room rug is made to withstand traffic and everyday wear and tear. Illusional diamond and lines in its designs and stunning color, this dining room rug creates an assortment of elegance.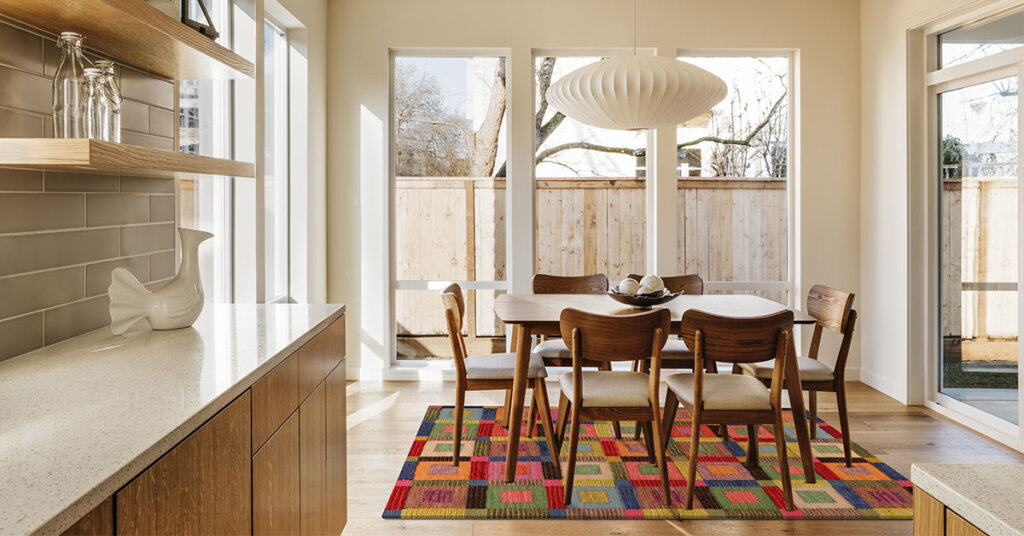 You can make a casual eating space to add vibrancy with our Big Box rug, which comes in a multicolor way. Flat weaves are also a good idea to be placed in the dining space, and this rug is no exception. This rug has patterns in geo-boxes; it serves as an attractive doorway to a dining room space.
4. Yonkers Gray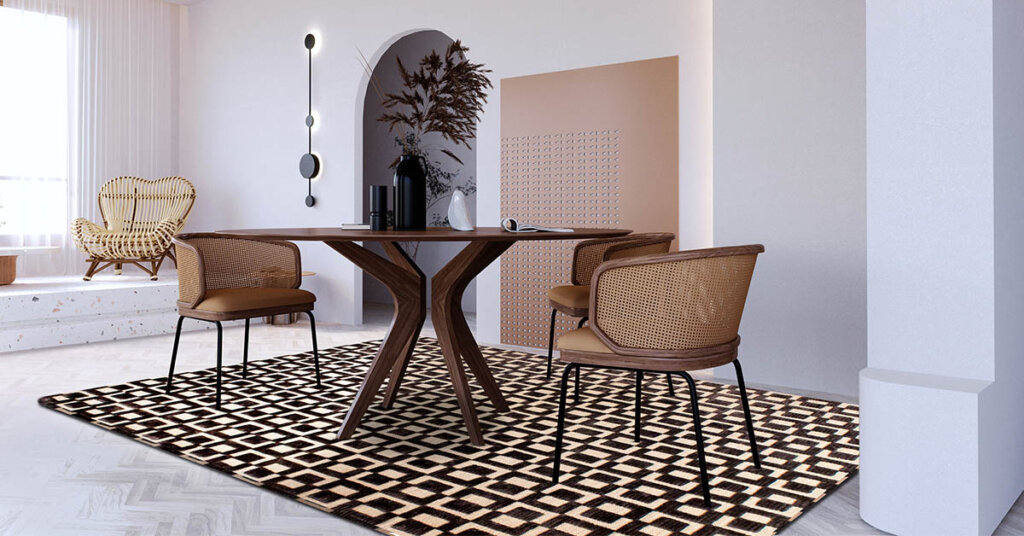 Rugs also function as a barrier between dining and living spaces. While helping to break the area and separate the room, our Yonkers rug is also within the other furniture, and its patterns are asymmetrical and help define the space.
In a neutral shade and repeat patterns, we have blended the materials with precision so that a durable and comfortable rug gets to your space.
Conclusion
There are many different types of rugs that you can choose for your dining room, and we've listed only some of our best dining room rugs. All of these are incredibly durable, comfortable, and above all —popular. If you're looking to spruce up the look of your dining room, you should consider buying a new rug from Mat the Basics.