The market for handmade area rugs is expanding, helped by the steady expansion of flooring made of hard surfaces; however, it is experiencing radical transformations. The industry has been challenged to adapt to stay relevant. Fashion trends are becoming increasingly crucial as consumers view rug designs as more of an accessory than a primary piece. Handmade rugs that were the norm are now just a small portion of business operations of suppliers and, in some instances, are absent. Wool remains a major fiber, but polypropylene is the dominant one in the rug industry made by machines and is now getting a foothold.
The market for handmade area rugs has been growing steadily over the last years, aided by growing trends in the residential market towards hard surfaces in the main living spaces, which homeowners soften by using handmade area rugs. In addition, the recent surge in flooring sales and manufacturing suggests that the trend toward a smooth surface will continue to increase, further bolstering the demand for handmade area rugs.
Design trends in handmade area rugs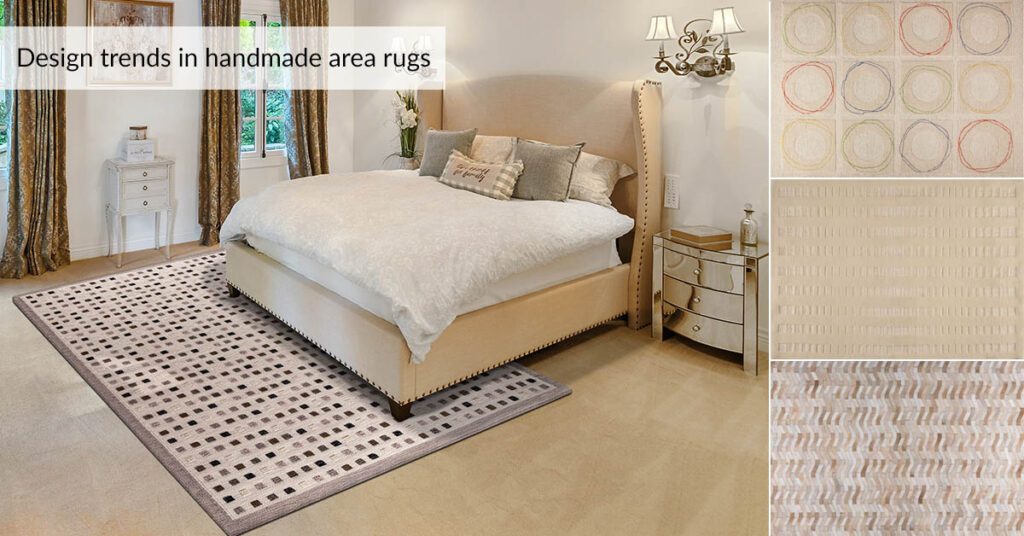 Today, shoppers look for attractive designs for handmade area rugs in the most recent colors. Since the rug has to last long, the buyers also focus on fiber and construction. If the design of a rug isn't compatible with the user's idea of their room, it doesn't matter if it's hand-knotted with 100 percent New Zealand wool. Therefore, area rug manufacturers, wholesalers, and suppliers are investing a lot of time and money to stay on top of the fashion in color and design and include them in their product offerings.
How do you combine area rugs in an open floor plan?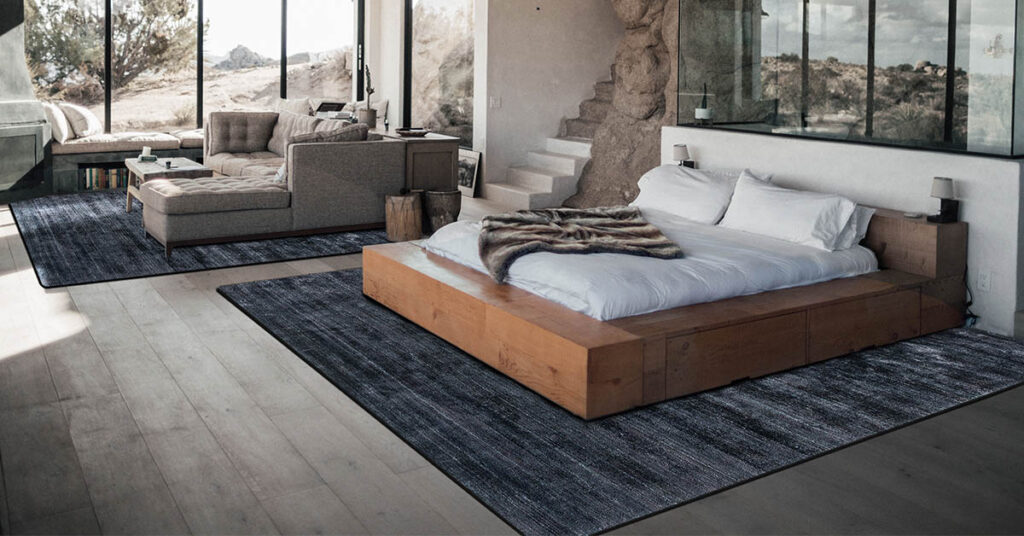 If you have multiple rug designs that are positioned in relation to each other, it's crucial to consider how they will be viewed. The best option is to choose similar rugs. While this can be a great idea in certain scenarios, it's boring and visually restrictive at other times. The key is recognizing when it's acceptable to play around with things and make them work.
Rugs that match can be somewhat safe in terms of colors and pattern when placed in an open floor plan. A unique handmade area rug is a way to prevent this issue. A bold pattern handmade area rug can be repeated across each side of the open space. The repetition helps balance the intense contrast, so it doesn't take over the room.
How do you coordinate area rugs in an open floor plan?
Open floor plans can maximize handmade area rugs and give an airy, bright, and stylish space that has been popular in the past decade, but they also make it impossible to give each space its distinct design. In reality, all rooms are on the same level and should therefore be able to complement each other, beginning with the handmade area rug.
1. On tone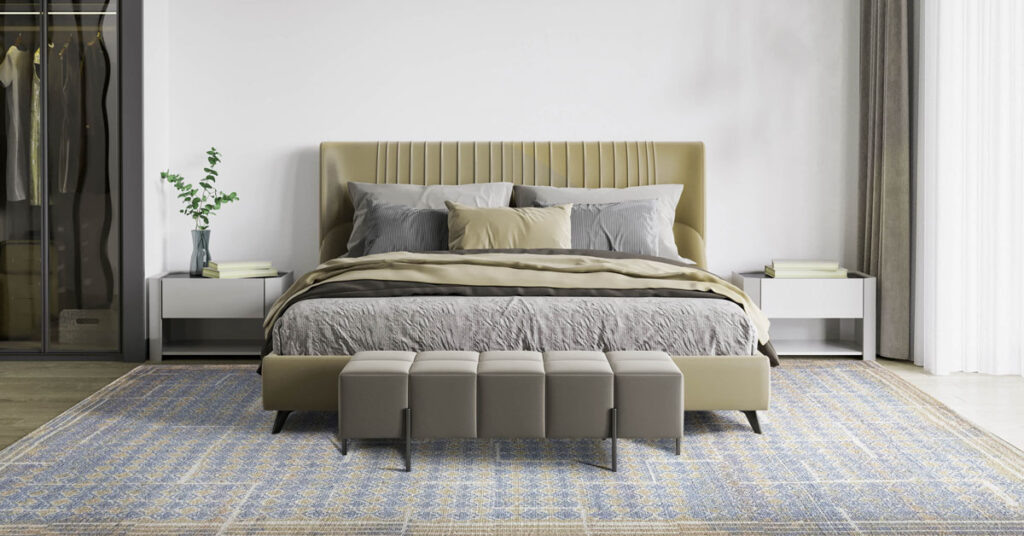 Colors and patterns in handmade rugs should be chosen effectively, especially in an open space. Tone-on-tone colors with other accents can be opted for the area to not appear scattered. This can be coordinated with handmade area rugs, which are uniquely crafted.
2. Scatter patterns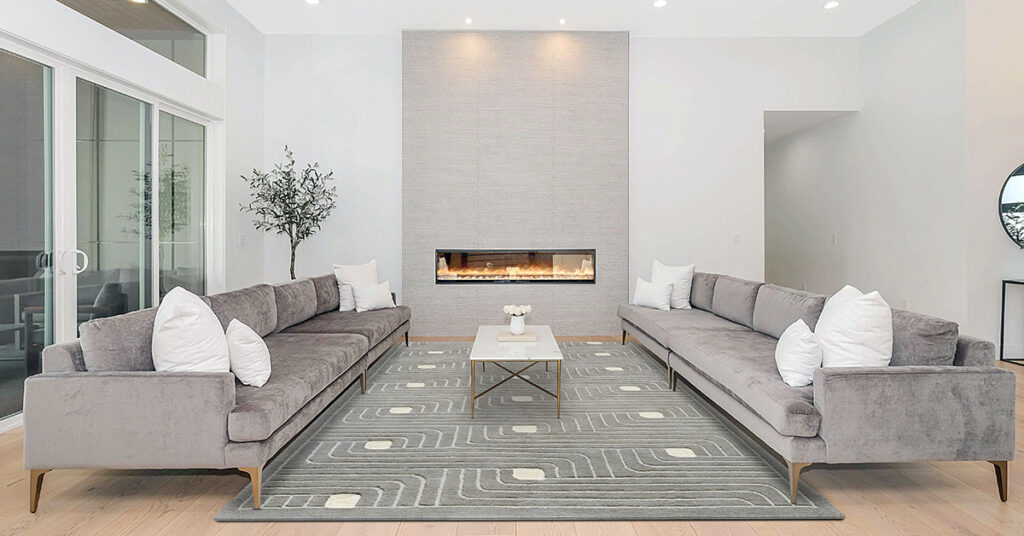 You can combine different patterns and textures to coordinate handmade area rugs in an open floor plan. It is well suited when you can involve similar textures per the room. A handmade shaggy area rug can be comfortable and warm for a bedroom. A handmade hand-knotted area rug will reveal elegance and supremacy in a living room.
3. Easy with Hides
Hides are a great accessory on flooring to an open layout. Handmade area rugs that are cowhide create a natural contrast in texture and shape. Neutral cowhide rugs can be chosen for a room that has a bright contrast color scheme. A handmade cowhide rug with patterns can opt for an open floor plan with a living and dining room.
4. Calming colors
Always stick to a coordinated and calming color scheme to bring different carpet styles into an open space. A monochrome palette that coordinates well in an enlarged space that is not bounded by many structures can also be chosen.
Consider a vintage handmade area rug to create an internationally-inspired room.
Where to buy handmade rugs from?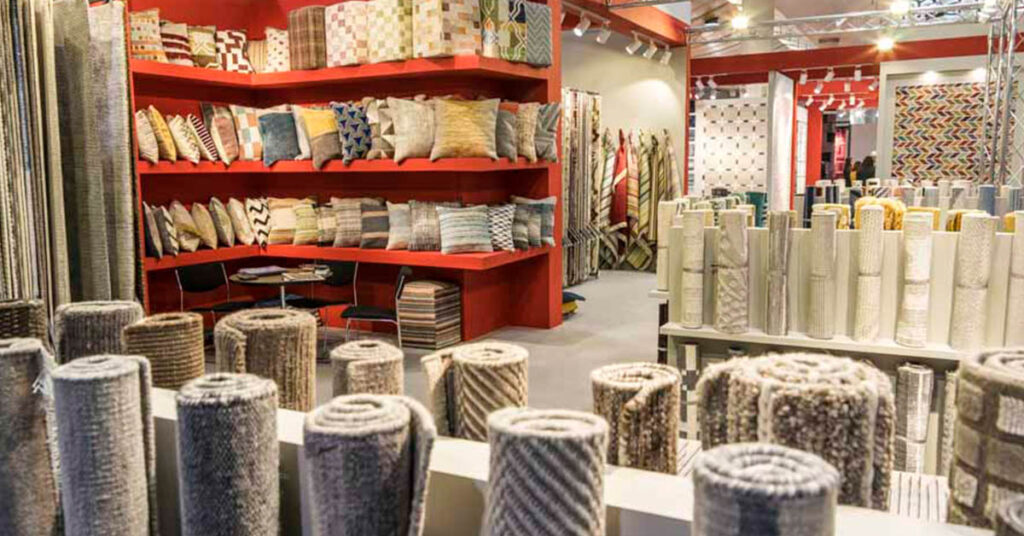 Since the introduction of technology, the comfort factor has risen exponentially. It is now possible to solve carpeting requirements with their cell phones. One million large manufacturing firms specializing in carpet and flooring are quickly identified and shown to you, giving you a wide range of choices.
Most likely, anyone would want a handmade area rug that is not just pleasant to see but also long-lasting. The best solution to meet those clients requires searching for a manufacturer, wholesaler, and supplier that deals with handmade rugs that can work with various materials and specific guidelines. Mat the Basics is renowned for its high-quality rugs in many options. The rug making here is done with dedicated craftsmanship, and every step is minutely checked to deliver unmatched quality for your floors.
The best handmade floor area rug manufacturer, wholesaler, and supplier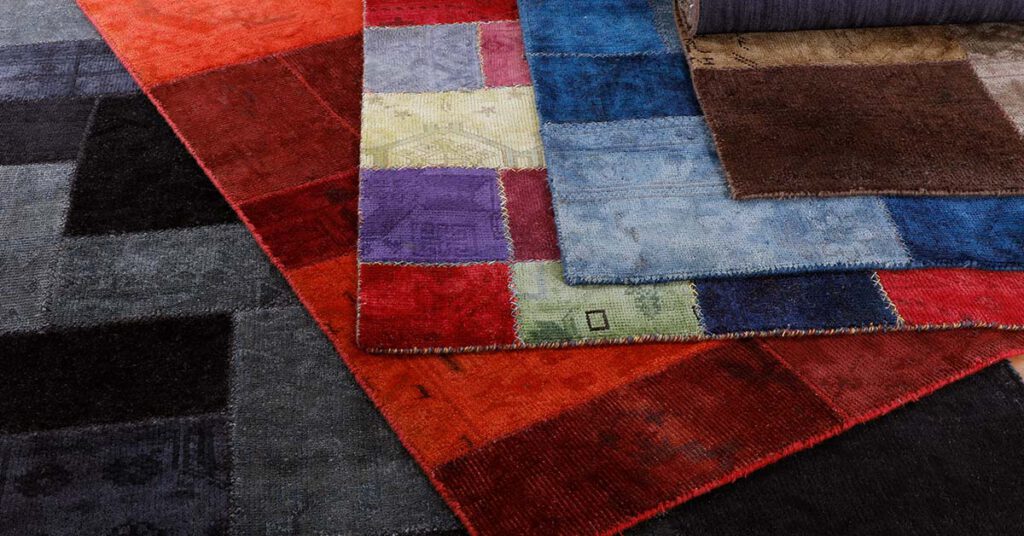 There aren't many businesses that have stood the test of time like Mat the Basics (MAT). With over eight decades of dedication to only creating art in different forms of handmade rugs and quality weaving, it has become a well-known worldwide brand. They not only bring an exclusive design to their clients and their guests but also blend the well-loved Scandinavian weave style with contemporary fashions to create a unique piece of work. The stunning handmade rugs at MAT will surely draw attention, and their impeccable quality will let your floors be protected for a long period.
It is easy to shop at MAT. Searching for the best quality handmade area rug in different locations is time and energy-intensive. Suppose you have questions regarding the durability of the rug or the quality of the rug. In that case, Mat the Basics highly professional team can aid you in answering your questions and satisfy you. You will certainly receive more than you are used to from wholesale rug suppliers.
MAT has an in-house production unit to create seamless handmade area rugs. It carries the ability to carry out a rigorous examination of its products, starting with the choice of yarn until the final product. This provides MAT an advantage over its rivals. At MAT, you will get the chance to be an active participant during the process of rug production. You can become an active rug maker through your involvement, beginning with the fabric, the technique, the patterns, and techniques, and control the process.