10 Throwback monochrome rugs in 2022-2023 for a gleaming interior
Time travel hypotheses are fascinating. So are these monochrome looks which has erupted to make interiors joyous than ever. Interestingly, they have surfaced to stay in 2022-2023. One's acquaintances with these one-color interior themes are sure to persuade in all respect.

They're back, and how? Well, in all possession of dominant traits. To rule how walls, floors, and furnishings get painted. Whether you're hunting for a romantic, gleeful interior or melancholy storytelling, you can paint your mood in one of these themes.Besides, if your perception intersects with mine of not categorizing traits as positive or negative, you might appreciate the collection and settings defined later in the article.
Colors & Moods
If you do not desire to live in a "La La Land" drowning in positive vibes. And that you don't choose to keep away from a mysterious, ominous, or melancholy being while also chirping, and rolling on the floor laughing when Accompanying a light-hearted, humorous pal. It must not come as a surprise if we say that walls could be mysterious, furniture ominous, and floors whimsical and humorous. You can appositely reflect one of these characteristics through gems of element painted in one of these exciting color tones.

Read on to explore how these 10 monochrome rugs could bring the desired mood while reducing one's effort in finding floor coverings that could express: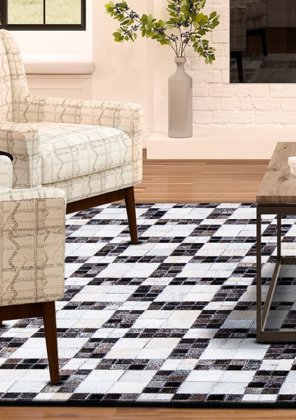 9 Stylish Ways to Decorate with Luxury Rugs
Inviting and decorated homes are wishful to many. Getting one can be challenging, provided you have to look into every detail and justify every selection, from furniture to curtails to pillows and other decorative elements. Decoratives featuring a splash of color and striking pattern can be a focal point around which you can build the whole décor. Alternatively, a luxury rug in desired pattern and color can serve the purpose
6 Nature-Inspired Living Room Rug Colors for a Dreamy Decor in 2022
Are you not already seeing nature-inspired colors prevalent in most places you visit and interiors you come across? It is time to nurture nature and embrace lively elements in decorating interiors. The calming, soothing textures and colors are more likely to dominate home fashion–from walls to furniture to floor coverings.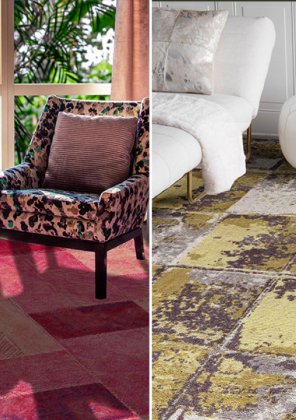 Witty Collection
These rugs will form beautiful appearances and are popular choices for our customers.